Rio 2016 sports festival takes Olympic and Paralympic spirit to favela children
Youngsters from underprivileged communities seize opportunity to try out new sports ranging from canoeing to goalball.
09 Apr 2016
Imagen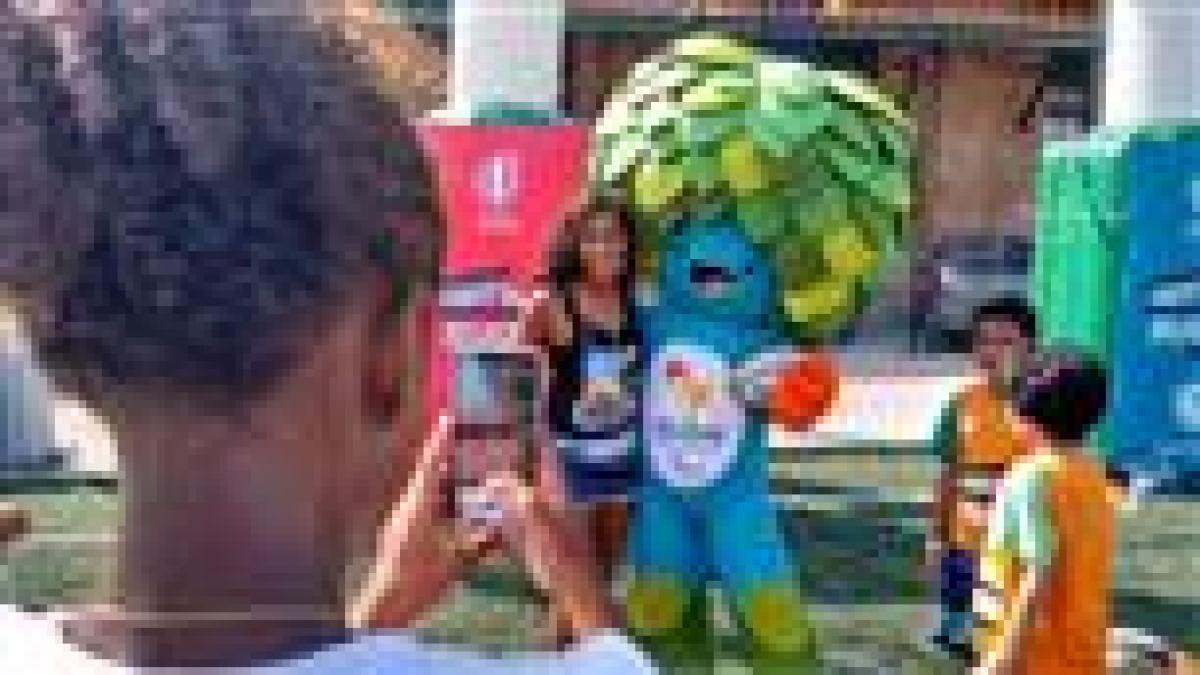 ⒸRio 2016
By Rio 2016
Young residents of a historic region in central Rio enjoyed the chance to participate in a series of Olympic and Paralympic sports last weekend (2-3 April), thanks to the Rio 2016 education programme.
On a sunny Saturday (2 April) morning, the Transforma Sport Festival brought together people from the Gamboa district, which is home to the city's oldest favela community, Providência, in a celebration of sport and the Olympic and Paralympic spirits.
Kids from the neighbourhood enthusiastically tried out a range of sports, some of which they had never seen before, at the Vila Olímpica community sports centre in Rio's port area. The region is the focus a major regeneration effort, with a cable car that serves Providência's residents inaugurated in 2014, two major new museums opened, a soon-to-be-operational light rail system and a completely redesigned waterside area transforming the previously neglected area into one of the most popular leisure spots in the city.
The sports on the menu included volleyball, athletics, tennis, five-a-side football for the visually impaired, table tennis, boccia, badminton, judo, taekwondo, goalball, fencing, windsurfing, golf and canoeing. The smiles on the kids' faces said it all.
"I've enjoyed sports since I was little," said 12-year-old Ionara Santana. "Today I played golf for the first time, and later I want to try table tennis. It's a lot better than staying at home doing nothing. There is sport for everybody here, whatever their race, colour, size or age."
It was a busy day for Paralympic mascot Tom, who was much in demand from children and adults alike for photos and hugs. He even had a go at five-a-side football, judo and wheelchair fencing. Brazilian Paralympic athletes Luiz Carlos Ferreira and Lucas Araujo, gold medal winners in boccia at the Toronto 2015 Parapan American Games also participated.
For 16-year-old Mateus da Silva Lima, the event had a greater social meaning. "I live opposite Providência, and I have seen many of my friends here. Where I live, some young people only want to know about drugs. The festival is a great incentive to get involved in sport."
As in previous editions of the Transforma Festival, children without impairments took to Paralympic sports such as five-a-side football and goalball with gusto. André, a Chilean circus performer who lives in the district, said his kids especially enjoyed the goalball.
"They are having a lot of fun," he said. "It's important, it encourages them to move around and it gets them out of the favela. It's positive to have a culture of sport and to train kids from an early age."
On what was a very hot morning, some of the most popular activities were the varied water sports that were on offer, including windsurfing and canoeing. For Felipe Carvalheira de Siqueira, a 12-year old who is learning to swim in the Vila Olímpica, it was a great chance to put the pool to different uses.
"Although I have always liked the sea, I never thought I would be able to go canoeing," Felipe said. "Flipping the canoe was really cool."
___
Sport fans from around the world can now buy their Paralympic tickets for Rio 2016 from authorised ticket resellers (ATRs).
The IPC's Global ATR is Jet Set Sports, and Rio 2016 tickets and packages can be purchased on the CoSport website.
Residents of Brazil can buy 2016 Paralympics tickets directly from the Rio 2016 website.