Rodrigo Mendoza anticipates football-5 final
The Argentinian goalkeeper is hoping the team can beat hosts Brazil in the gold-medal match of the fourth Youth Parapan American Games in Sao Paulo.
24 Mar 2017
Imagen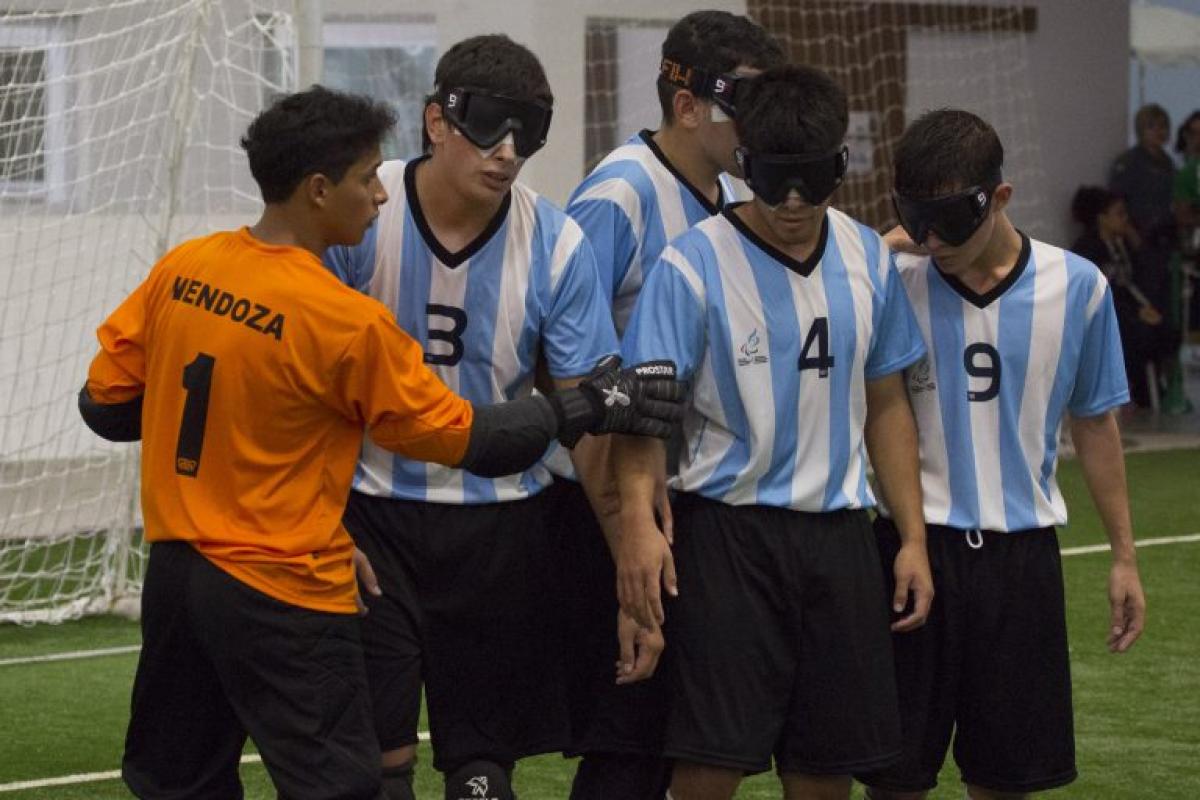 ⒸMPIX/CPB
By IPC
"My dad is very happy for me and I dream of taking the gold medal and giving it to him."
Argentina´s goalkeeper Rodrigo Mendoza is anxious about the football 5-a-side final against big rivals and hosts Brazil at the fourth Youth Parapan American Games, set to take place in Sao Paulo on Friday (24 March).
Mendoza was a key member of the team who finished top of the round-robin after defeating Brazil 1-0, Mexico 4-1 and Colombia 3-1.
"I only started playing for the youth national team last year, so I am very happy for being here, representing my country on the international stage," he said.
Despite the fact Mendoza lacks international experience; the sport is in his blood. His father Antonio was a successful football 5-a-side player, winning silver at the Athens 2004 Paralympic Games, bronze at Beijing 2008 and two World Championships in 2002 and 2006.
"I started football-5 because of my father who had a long career in the sport," explained Mendoza. "When I was little, I used to go with my dad to his trainings. Since then, I gradually got more involved in the sport."
Brazil are the world's best amongst seniors, having won gold at every Paralympic Games since the sport's debut at Athens 2004. Now they want to extend their dominance also amongst the youth, and Mendoza knows claiming the title will not be an easy task.
"I am very grateful for having the opportunity to play for Argentina," said Mendoza. "My dad is very happy for me and I dream of taking the gold medal and giving it to him."
---------------
Sao Paulo 2017 will run until 25 March and features over 800 athletes from 19 countries competing across 12 sports: athletics, boccia, football 5, football 7, goalball, judo, powerlifting, sitting volleyball, swimming, table tennis, wheelchair basketball and wheelchair tennis.
The last edition at Buenos Aires 2013 attracted more than 600 athletes from 16 countries, who competed across 10 sports. Brazil topped the medal table and 15 countries reached the podium at least once.
Barquisimeto, Venezuela, staged the inaugural edition in 2005, with athletes from 10 countries competing, whilst a total of 14 countries attended the event in Bogota, Colombia, in 2009.
For more information, visit Sao Paulo 2017's website.