Sarah Storey and Alex Zanardi clinch cycling golds
Para-cyclists outdid themselves on Wednesday (14 September) when the first road racing events of the Paralympic Games began.
15 Sep 2016
Imagen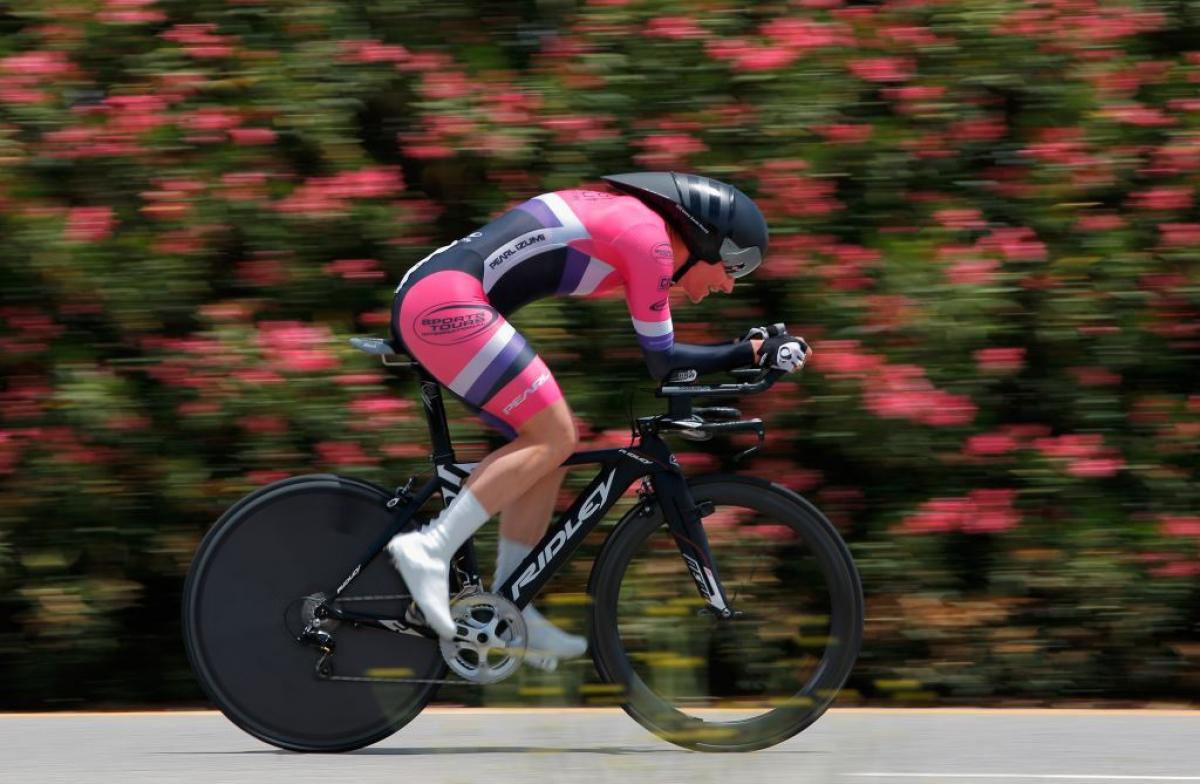 ⒸGetty Images
By IPC
Sarah Storey earned the 13th Paralympic title of her career on Wednesday when the 38-year-old British athlete won the women's road time-trial C5 with a time of 27:22.42.
Poland's Anna Harkowska, a silver medallist at the London 2012 Paralympic Games, once again came second, while American Samantha Bosco claimed bronze.
Elsewhere, Italian Alessandro Zanardi, a two-time gold medallist at the London 2012 Paralympic Games, grabbed in a win in the men's time trial H5 (28:36.81) ahead of Australia's Stuart Tripp and American Oscar Sanchez.
In the C4 event, American Shawn Morelli posted a second victory in Rio. Teammate Megan Fisher had to settle for the silver medal, and Australia's Susan Powell finished in third place.
The Netherlands' Alyda Norbruis also earned her second title and third medal of the Rio Games, with a win in the C1-2-3 event in 30:50.54. As was the case in 2012, Germany's Denise Schindler repeated her silver medal from London 2012, while China's Sini Zeng came third.
In the women's time trial B, Ireland's Katie George Dunlevy triumphed with a time of 38:59.22. Japan's Yurie Kanuma and Great Britain's Lora Turnham took silver and bronze respectively.
Yehor Dementyev successfully defended his Paralympic title successfully in the men's trim trial C5. The Ukrainian crossed the finish line in 36:53.23, ahead of Australia's Alistair Donohoe and Brazil's Lauro Cesar Chaman.
Jozef Metelka (men's time trial C4) also revisited the podium with his second victory and third medal of the Games. With a time of 37:52.84, the Slovakian para-cyclist got to the line faster than Australia's Kyle Bridgwood and Patrick Kuril.
The day started with Tristen Chernove taking gold in the men's time trial C2 (27:43.16) ahead of Ireland's Colin Lynch and China's London 2012 silver medallist Liang Guihua.
But Ireland did enjoy gold medal success in the men's time trial C3, where Eoghan Clifford grabbed his second medal of Rio 2016 by winning in 38:21.79. Japan's Masaki Fujita and Canada's Michael Sametz made up the podium.
In the men's time trial C1, Germany's Michael Teuber - the current world and Paralympic champion - claimed gold with a finish time of 27:53.98. Canada's Ross Wilson and Italy's Giancarlo Masini were forced to settle for silver and bronze.
Favoured to win the H4 class, Poland's Rafal Wilk did not disappoint, earning the third Paralympic title of his career thanks to a time of 27:39.31. Team Austria's Thomas Fruhwirth and Germany's Vico Merklein came in second and third, respectively.
Italy's Vittorio Podesta (28:19.45) dominated in the H3 class, beating Austria's Walter Ablinger and Canada's Charles Moreau by more than a minute.
Podesta's teammate Luca Mazzone (32:07.09) - who won every race he started in the last UCI Para-cycling Road World Championships - once more demonstrated mastery over his adversaries. Americans William Groulx and Brian Sheridan accompanied the Italian to the podium.
In T1-2, Germany's Hans-Peter Durst (22:57.34) earned his first Paralympic title. American Ryan Boyle finished second, while Great Britain's David Stone collected third.
In H4-5, German Dorothee Vieth won in a time of 31:35.46. This Paralympic title is a career-first for 55 year-old Vieth, who is a five-time Paralympic medallist. Germany's Andrea Eskau and the Netherlands' Laura De Vaan took the silver and bronze medals respectively.
In H1-2-3, Germany's Karen Darke snapped up victory thanks to a time of 33:44.93. Darke bettered American Alicia Dana and Italy's Francesca Porcellato.
In the men's time trial B, Great Britain's Steve Bate and Adam Duggleby won their second title of the Games with a time of 34:35.33 seconds. The Netherlands' Vincent Ter Schure and Timo Fransen, as well as Australia's Kieran Modra and David Edwards, rounded out the podium.
Lastly, Australia's Carol Cooke (26:11.40) retained her Paralympic title in the T1-2 class. American Jill Walsh and Canadian Shelley Gautier took silver and bronze.