Seilkop out of retirement for Rio
USA's Chris Seilkop will compete in his fourth Paralympic Games at Rio after returning from a nine-year break.
08 Sep 2016
Imagen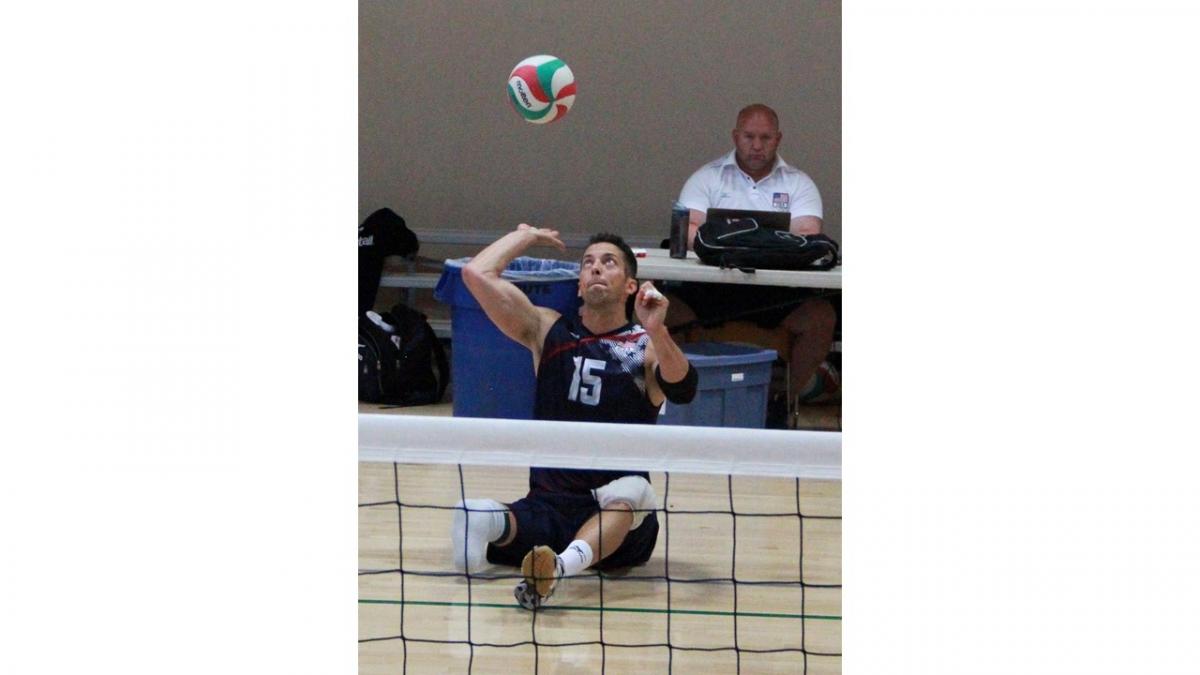 By Samyukta Somvanshi | For the IPC
The USA's Chris Seilkop retired from sitting volleyball in 2007. But last year he fell back in love with the sport – and now he's in Rio looking to help the men's US team win their first Paralympic medal in the sport. They will open against Brazil on Thursday (8 September) in pool play.
Rio 2016 is Seilkop's fourth Paralympic Games. He made his Paralympic debut with the US standing volleyball team at the Atlanta 1996 Paralympic Games. In his last Paralympic appearance, at Athens 2004, he competed as a sitting volleyball player.
In 2015, Seilkop realised he missed playing sitting volleyball. When he was asked to compete in the US Open Sitting Volleyball Division that year, he thought he could return to competing.
"I realised how much I enjoyed sitting volleyball and missed the competition and playing on a team," he said. "It had been nine years since I had last played. I was rusty, but still able to play at a high level. I still had the fire inside to compete. So I decided to give it a shot and try out for the USA team."
His initial aim was to make it to the national team and help in any way. He planned to do so after the 2016 Paralympic Games but his coaches and fellow players backed him to consider an early return.
"Originally I planned to return to the game after the Rio Paralympics," he said. "I had played a lot of standing indoor and beach volleyball while I was retired, and sitting is a different game. It takes time to get adjusted to the pace of play. But I spoke with the coaches and a few of the players and they encouraged me to get back immediately."
Despite his experience in the sport, the 46-year-old feels like the new kid on the team because of his long gap.
"The team culture and most of the players are different from when I retired in 2007. Even though I had started playing internationally in 1996 and had 12 years of standing and sitting USA volleyball team [experience] under my belt, I was still the new kid at 46 years old."
Seilkop and USA captain Eric Duda are the only players who were a part of the roster in Athens, which was the last time the US men's team qualified for Paralympic Games.
Talking about the changes in the sport since then, the 198cm player believes modern players are much taller.
"Players have gotten much, much bigger. When I retired in 2007, I was one of the tallest players in the game. Now multiple teams have players much taller than me. This trend will continue and eventually teams will have multiple players on the court who are close to 215cm tall."
Earlier this year the father of two competed at the World ParaVolley Intercontinental Cup in China, where US finished sixth. It was his only international tournament since his return to the national team.
At Rio, Iran and Bosnia and Herzegovina will be the favourites to win the volleyball men's title. Hosts Brazil are also expected to offer their top game. Even with such strong teams, the US athlete feels that the main challenge lies within.
"This is the most talented men's sitting volleyball team the USA has sent to the Paralympics. It's much better than the 2004 team, which was our best finish. But this is the first Paralympics for all but three of the players and you never know how someone will react to the pressure. If we control our passing and ball control offensively we can compete with any of the teams in this tournament."
Nonetheless, Seilkop expects Rio to offer a great atmosphere for volleyball and hopes he can help his team earn their first medal.
"I expect a great event, with great teams and packed stands, which makes for a fantastic volleyball atmosphere."
Sitting volleyball competitions run 9-18 September at the Riocentro – Pavilion 6.