Shelby sees off Simonelli by single point
US veteran claims archery gold medal in his first Paralympic appearance with last-arrow victory over Italian.
14 Sep 2016
Imagen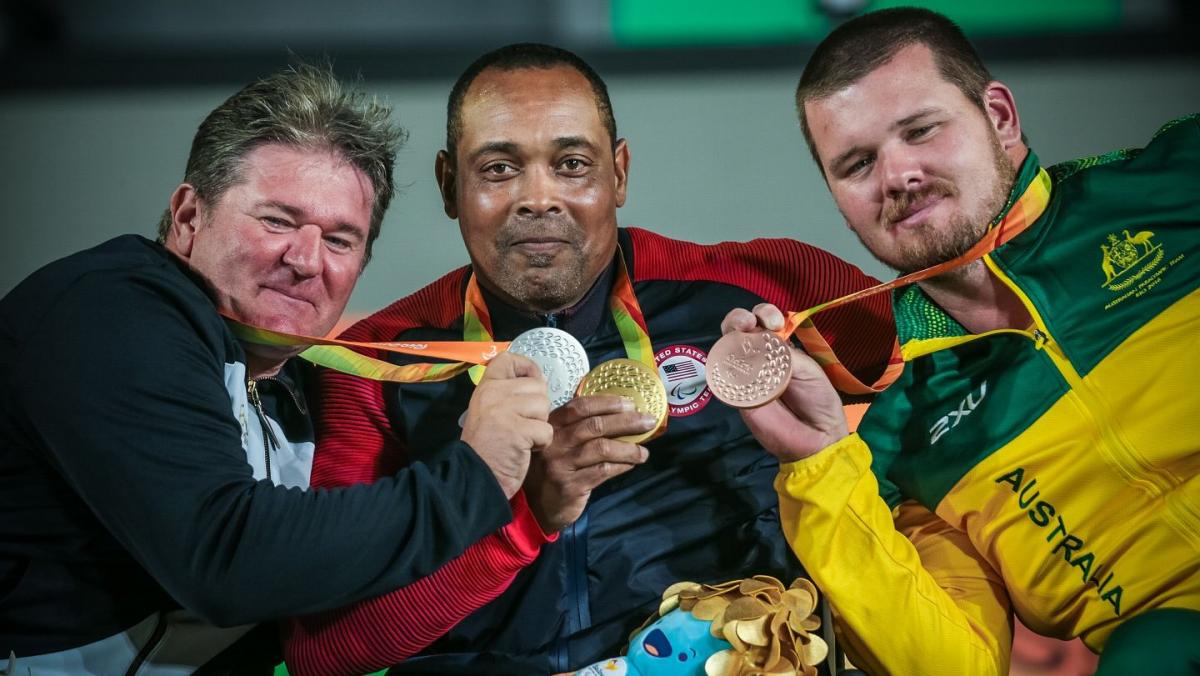 ⒸWorld Archery
US navy veteran Andre Shelby won the compound men's open individual gold medal at the Rio 2016 Paralympic Games, beating Italy's Alberto Simonelli in the final by a single point.
The 49-year-old first-time Paralympian clinched victory in the final with his last arrow.
Shelby said: "It's unbelievable, I've worked really hard. This has been a goal of mine for about four years now. Things have really come together with my teammates helping me out.
"Just to take this back home with them and share it with them is a joy."
He trailed Simonelli by two points after six arrows, then posted a perfect 30 to level the match in the third end. He gained a point advantage in the fourth, but Simonelli kept the pressure on.
Shelby found himself needing a 10 to win with his last arrow of the match, and got it.
"My coach was just telling me to stay focused, focus on your shot and it will all come together," he added.
"I don't know what I'm gonna do after this. I'm gonna take a little time of. Spend some time with the family. Take my wife somewhere on vacation and we'll pick up after that."
Simonelli came second at the Paralympics for a second time. His first silver medal came in Beijing in 2008 – and he was also runner-up at the main qualifier for the Rio Games, the World Archery Para Championships in Donaueschingen in 2015.
"The match was head-by-head and the end came down to one point. There was nothing that could make the difference between gold and silver. The American guy was very concentrated and he did not lose anything," said Simonelli.
Australia's Jonathon Milne beat Ai Xinliang of China, 145-142, in the bronze medal match.
The compound men's open competition in Rio saw a number of favourites drop out early. Second-ranked KJ Polish lost to Brit Mikey Hall in the second round, then top seeded Turkish athlete Bulent Korkmaz lost to Milne in the quarters.
Fan favourite Matt Stutzman fell to Brazil's Andrey de Castro in his first match of the afternoon session. He needed a 10 to win that match with his final arrow, but could only muster an eight.
"Days like today, they happen," said Stutzman.