Sitting volleyball: 5 key moments from 2017
We look back on the sport's most memorable moments this year
22 Dec 2017
Imagen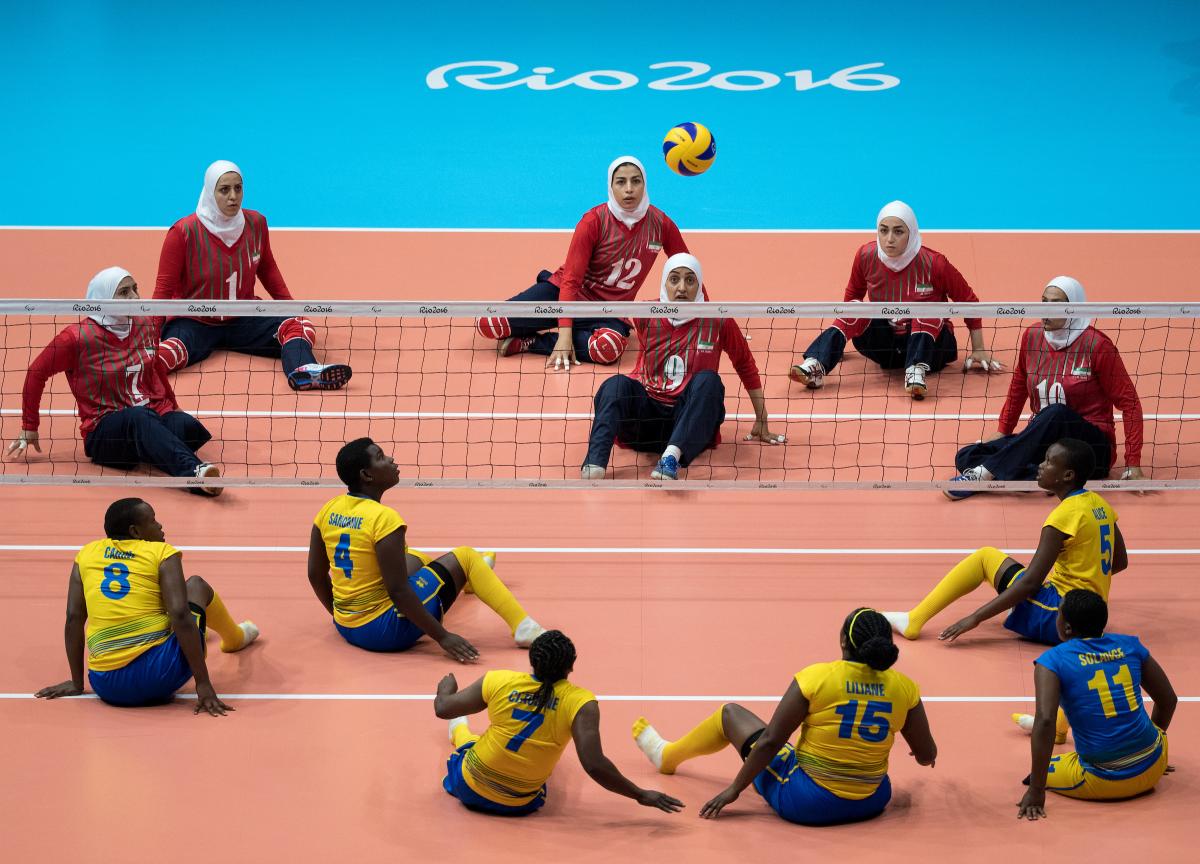 ⒸOIS
By IPC
1. Super 6 launched
This new international competition gathered some of the world's best female teams in Hangzhou, China, between 16 and 21 May. Apart from the hosts, Japan, the Netherlands, Russia*, Ukraine and Paralympic champions USA competed. The Russian team ended first following a 3-1 (25-23, 16-25, 25-17, 25-18) victory over Rio 2016 gold medallists USA in the final.
2. Jakson Follmann plays sitting volleyball
The Chapecoense goalkeeper and one of only six survivors of the plane crash that killed 71 people in November 2016 visited the Brazilian Paralympic Centre, accompanied by Brazilian National Paralympic Committee Vice President Mizael Conrado and sitting volleyball player Renato Leite, with whom he played the sport.
3. Russia celebrates double gold
Porec, Croatia, celebrated the biggest European Championships to date, with Russia enjoying double success through their men's and women's teams. Both finals saw Russia taking on Ukraine 3-0. Bosnia & Herzegovina completed the podium in the men's competition, while the Netherlands ended third among women.
4. Rwandan team features in UN photo exhibition
A powerful photo of the Rwandan women's sitting volleyball team was featured at a UN exhibition celebrating the International Day of Sport for Development (IDSDP) and Peace on 6 April. It was taken by Simon Bruty for Olympic Information Services (OIS) during the Rio 2016 Paralympic Games.
5. Brazil and the USA dominate
The ParaVolley Pan America Championships saw Brazil and the USA showing a dominant display. The US women's team won all their five matches on their way to sealing gold, without conceding a single set. On the other hand, the Brazilian men's team suffered before overtaking the USA in a thrilling five-setter final.
*Editor's note: The International Paralympic Committee suspended the Russian Paralympic Committee on 7 August 2016 for its inability to fulfil its IPC membership responsibilities and obligations, in particular its obligation to comply with the IPC Anti-Doping Code and the World Anti-Doping Code (to which it is also a signatory). As a result of the suspension, Russian athletes cannot enter IPC sanctioned events or competitions, including the Paralympic Games.
On 6 September 2017, the IPC put in place a limited interim measure for athletes to compete as neutrals in qualification events across four World Para sports for the PyeongChang 2018 Paralympic Winter Games. These sports are alpine skiing, biathlon, cross-country and snowboard.