Follmann looks to the future one year after Chapecoense crash
Former goalkeeper hoping to try Para swimming as he continues recovery
28 Nov 2017
Imagen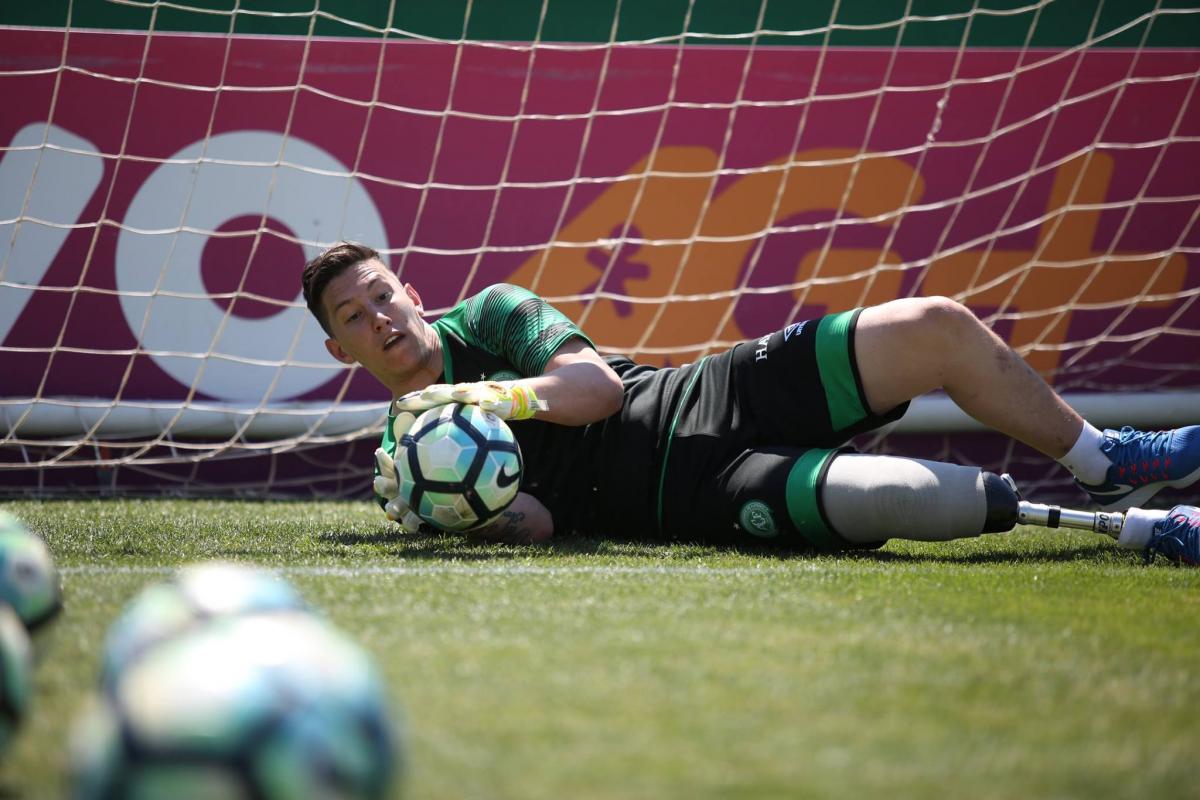 ⒸChapecoense
By IPC
"There is a phrase I always repeat: 'I can see that with one leg I can go further than with two.' The amputation only took me a leg, nothing else. I keep doing things, I challenge myself every day and I see that the difficulties are in our head."
Jakson Follmann has never stopped seeing himself as an athlete. Neither has he stopped thinking about the Paralympic Games. But the last 365 days of his life have taught him he needs to be patient.
On 28 November 2016 he was still a goalkeeper at Brazilian football club Chapecoense. That night, most of the world heard his name for the first time as one of only six survivors of a plane crash in Colombia. Of 77 people on board, 71 lost their lives. Including all but three of his Chapecoense teammates.
Following the crash Follmann had his right leg amputated below the knee due to his injuries. He also lost 80 per cent of the movement in his left ankle. It means a return to football is impossible as he cannot practice high-impact sports. That is why his plan now is to get into the water.
"I want to try swimming, it is a nice sport and it doesn't have as much impact. But I need to give it time. I cannot run, just jog a little. Swimming could take me back, help me having a healthier life," said Follmann in an interview to Brazilian TV channel SporTV.
While he was still recovering at a hospital in Colombia a possible career as a Para athlete was already being debated in Brazilian media. The country had hosted the Paralympic Games two months earlier and a move to Para sports seemed a natural path for a professional athlete.
In February, Follmann himself announced his plans to try Para sports when he visited the Paralympic Training Centre in Sao Paulo. There he met sitting volleyball player and Proud Paralympian leader Renato Leite, who had visited Follmann when he was transferred to a hospital in Brazil.
Nine months later, the plans have not changed but have been adapted.
"I cannot see myself as a former athlete. That's why I follow everything that happens in the club [Chapecoense]. But I think it's still too early to talk about the Paralympics. I had the surgery in my left ankle six, seven months ago. I need to respect my body."
"I had 13 broken bones, I have a 26 cm metal rod [to support the leg], four screws and I had to have skin grafts. I was supposed to have the other leg amputated [too]. But, actually, my prosthetic leg has helped me with the left ankle recovery," he added.
Early in November, Follmann had an emotional experience getting to practice as a goalkeeper for the first time since the accident at Arena Conda, Chapecoense's home ground. It is a day he says he will never forget.
"I was quite nervous before that. 'Is it going to be nice? Am I going to enjoy it?' But it was amazing to feel the smell of grass, put the gloves on and make a save again. It made my day, my month. I now enjoy the simple things in life, things that sometimes pass unnoticed during our daily activities. From going to the toilet by yourself to kissing the ones you love."
One year from the day that changed his life, he knows people see him as an example and that going back to sport will be part of it.
"I know the importance of being an example for people. There is a phrase I always repeat: 'I can see that with one leg I can go further than with two.' The amputation only took me a leg, nothing else. I keep doing things, I challenge myself every day and I see that the difficulties are in our head."
"Now I have to rediscover myself in sports. [But] I'm really anxious to be back."