Sizzling start for Para rowers at Worlds
Rio medallists progress from heats on opening day of World Championships
27 Sep 2017
Imagen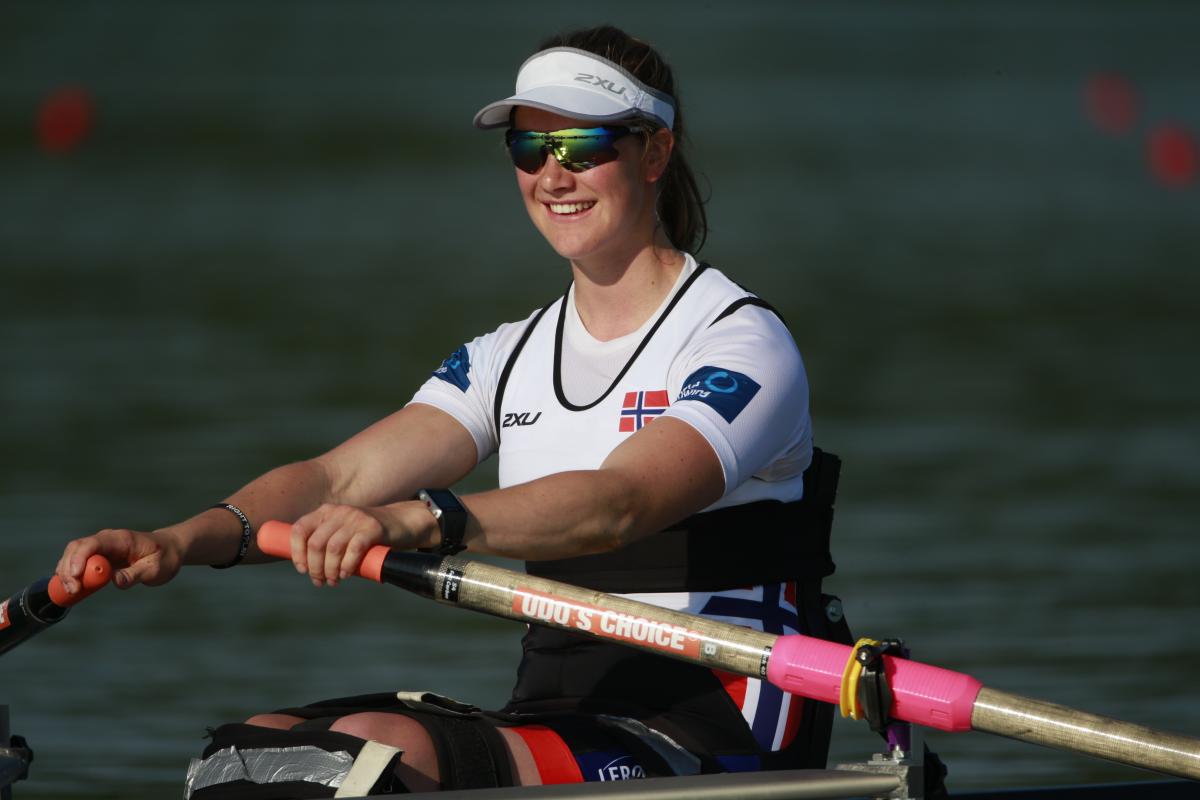 ⒸFISA/Igor Meijer
By World Rowing
A hot day greeted Para rowers for their first day of racing at the 2017 World Rowing Championships in Sarasota-Bradenton, USA. With perfect water conditions at the Nathan Benderson Park regatta venue, Para rowers raced over the full 2,000m distance for the first time at a World Rowing Championships.
PR1 women's single sculls (PR1 W1x) – Heats
Two heats for this event meant only a top-two finish would guarantee a path to the final. Heat One saw two established names qualify, with Norway's Birgit Skarstein and Rio 2016 bronze medallist Moran Samuel of Israel finishing first and second respectively. Skarstein's comfortable victory in the heats follows on from her gold at the World Rowing Cup II in Poznan, Poland, the first event that the race distance of 2,000m was introduced. Dual-sport athlete Skarstein has admitted that the stamina she has built up from competing in Para Nordic skiing has helped her adjust to the new longer racing distance.
In Heat Two Germany's Sylvia Pille-Steppart – who finished second to Skarstein in Poznan - and Hallie Smith of the USA took the top two spots. Smith is new to the international racing scene, but managed to keep pace with the more experienced German to qualify for her first World Championships final.
PR1 men's single sculls (PR1 M1x) – Heats
There were three heats in this boat class and the goal here was to be in a top two positions for a direct path to the semi-finals. In Heat One it was no surprise to see Paralympic champion, Roman Polianskyi of Ukraine cross the line first ahead of Brazil's Rene Pereira.
Heat Two was a closely fought battle between Russia's Alexey Chuvashev* and Great Britain's new single sculler Andrew Houghton. The two were neck and neck for much of the race, before the more experienced Chuvashev pulled clear in the final sprint.
Heat Three was a comfortable win for Australia's three-time world champion Erik Horrie, finishing well ahead of Rio 2016 silver medallist Jaroslaw Kailing of Poland in the fastest of the three heats.
Complete information on the 2017 World Rowing Championships can be found on World Rowing's website.
*Editor's note: The International Paralympic Committee suspended the Russian Paralympic Committee on 7 August 2016 for its inability to fulfil its IPC membership responsibilities and obligations, in particular its obligation to comply with the IPC Anti-Doping Code and the World Anti-Doping Code (to which it is also a signatory). As a result of the suspension, Russian athletes cannot enter IPC sanctioned events or competitions, including the Paralympic Games. For further information please click here.