Sport Week: Top Para archery storylines
What people are talking about heading into the 2020 Paralympic Games
21 Feb 2020
Imagen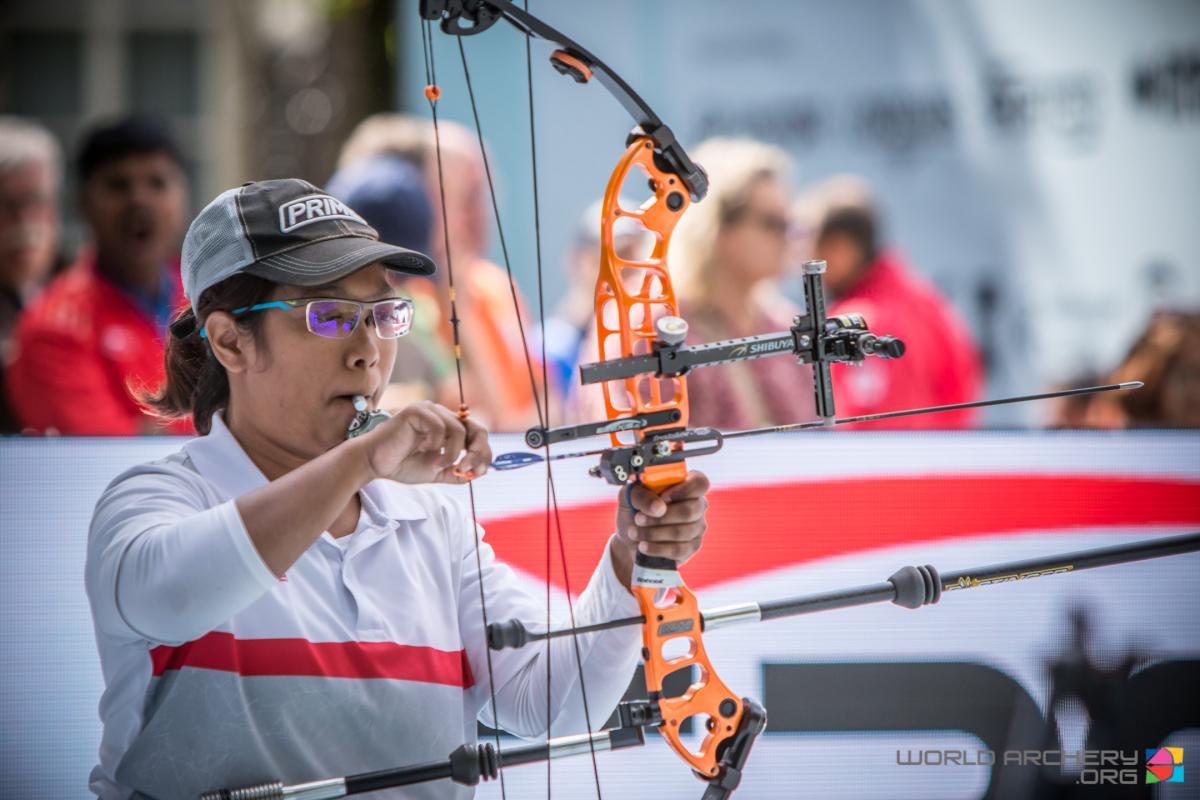 ⒸWorld Archery
By IPC

A total of 140 archers will target nine titles at the Tokyo 2020 Paralympic Games. Before they draw their bows, here are five storylines to know heading into the Games:
1) Will there be a back-to-back Paralympic champion?
None of the Rio 2016 Paralympic individual champions won gold at the 2019 World Championships. Those stars from four years ago, most who went on to capture the 2017 World Championship golds such as Iran's Zahra Nemati, China's Zhou Jiamin and Great Britain's Jessica Stretton, were absent from podium at the 2019 edition 's-Hertogenbosch, Netherlands.
Instead, new names emerged. 
Malaysia's Suresh Selvathamby (men's recurve open), Singapore's Nur Syahidah Alim (women's compound open), Turkey's Bahattin Hekimoglu (men's W1) and Russia's Elena Krutova (women's W1) all became first-time world champions in 's-Hertogenbosch.
The USA's Ben Thompson (men's compound open) won his second world title last year but is missing the biggest prize in the sport. 
Whether it is a development in talents or change in classification, the 2016 Paralympic champions will shoot with a chip on their shoulders. 
2) Chunyan's consistency while Nemati seeks redemption
Last year saw new Para archers on the rise, but one has been the most consistent. 
China's Wu Chunyan has repeatedly stayed with the competition. She failed to make up for her Paralympic silver medal in the women's recurve open at her home 2017 Worlds, where she succumbed to bronze. But 2019 was redemption. She reclaimed the gold medal she had once owned in 2015. Perhaps the strongest indicator that Chunyan was still in winning form was when she shocked the all-popular Nemati for gold at the Indonesia 2018 Para Asian Games. 
Nemati stole headlines by becoming the first Iranian to win gold at an Olympic or Paralympic Games at London 2012, and retained that title in Rio, where she made more headlines by competing in the Olympics. But lately she has not been living up to expectations. In 's-Hertogenbosch, the Iranian was knocked out by Poland's Milena Olszewska in the semi-finals and missed out on the podium. She still could prove many wrong in Tokyo.
3) Compound competitiveness
The USA has three slots available in the men's compound open, and it is likely Thompson (2019 world champion), Andre Shelby (Rio 2016 Paralympic champion) and Matt Stutzman (2019 Worlds bronze medallist, London 2012 silver medallist) could land those spots. If that is the case, it is also a possibility the three could shoot off for the podium in Tokyo. 
But there are many more threats. Italy's Paralympic runner-up Alberto Simonelli had an incredible 2019 season in which he shot a world record (707 out of 720 points for the 72-arrow 50m) last April. It eclipsed his own record of 706 points since late 2015. 
4) Singapore's shining star
Alim made a name for herself when she became Singapore's first world champion archer after she won the women's compound open last June. Alim shot against young British archer Stretton, who recently moved over from the W1 division after winning the 2016 Paralympic Games and was victorious in a thrilling shoot-off. Alim competed in Rio but did not medal. However, her latest achievement could give her the confidence needed to add a Paralympic gold to her resume.
5) Fresh blood vs old blood in Tokyo
Malaysia's Selvathamby is another standout of the up-and-coming generation. He made an outstanding Worlds debut last year. He entered the Championships ranked 35, but that did not matter as the 26-year-old beat the experienced Eric Bennett of the USA in the men's recurve open. The latter was hoping to regain his title from 2015 but it was not meant to be.