Strong mind secret to success for Priscilla Gagne
Canadian judoka targets podium at November's World Championships
07 Jul 2018
Imagen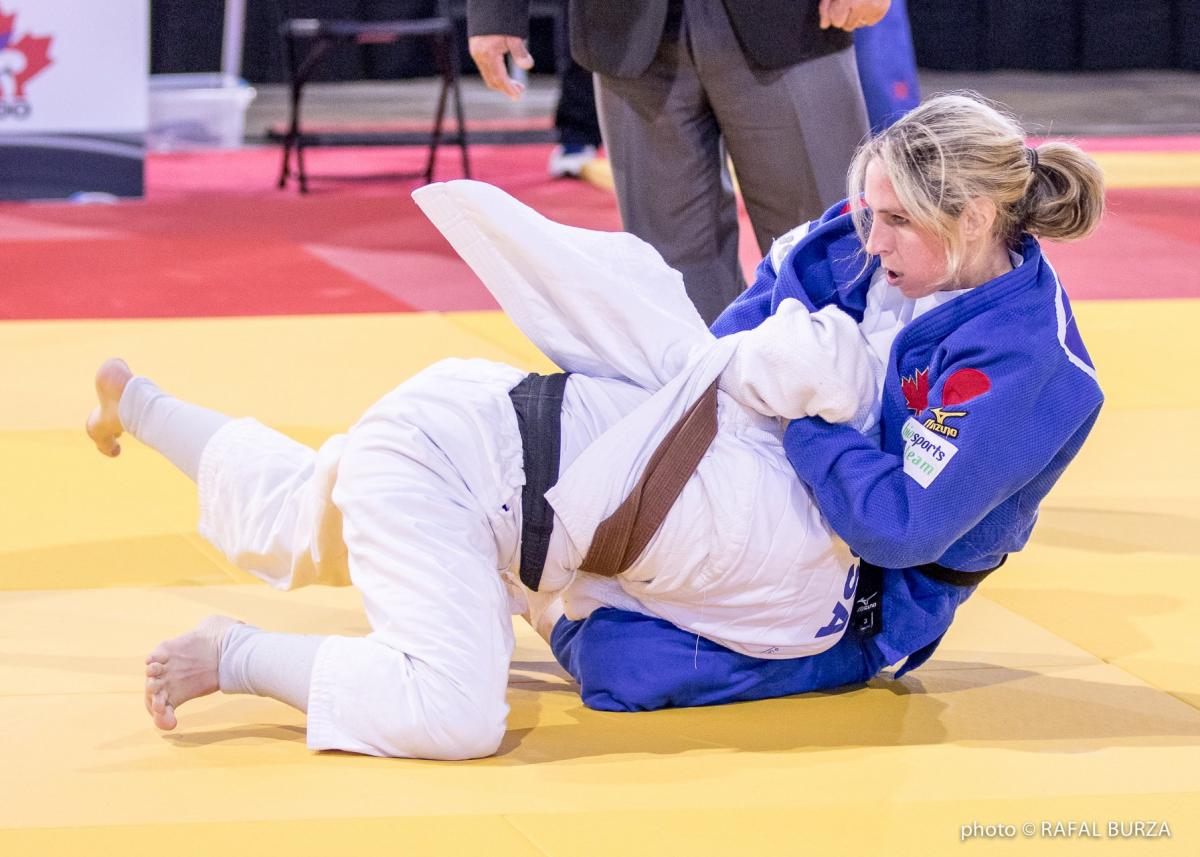 ⒸRafael Burza
By Ryan Wilson | For the IPC
"I think mental preparation makes the difference between almost being undefeated and being undefeated."
When it is time for Priscilla Gagne to compete, she zones everybody and everything out. It is just her by herself.
In that moment, her focus is strictly on her upcoming combat. That mentality helped her win a gold medal in the 2018 International Blind Sports Federation (IBSA) Judo Para Pan American Championship on home soil in Calgary, Canada.
"I just ignore everyone around me, and in my head picture the opponent I'm about to compete against," Gagne said. "I will picture doing whatever she tells me to do and really picture it going successfully."
She won the women's -52 kg after defeating USA's Marissa Arndt, Brazil's Karla Cadosa and Argentina's Rocio Ledesma by ippon. It was an important test for the upcoming World Championships, and helped her overall world ranking of No. 3.
"This was really important to me personally," Gagne said after the win. "It also boosted my confidence for the Tokyo 2020 Paralympic qualifiers."
Not only was Gagne happy with the win, but she was honoured to host the event alongside her coach. It was the first time such a competition took place in Calgary.
"It was really worth it and having everybody around," she said. "I think great moral support is everything, training with great partners and a coaching staff is hugely important."
Gagne will now focus on the Lisbon 2018 World Championships in Portugal from 16-18 November.
She does not plan on making any major changes for the Worlds. Instead, she will continue her training five days a week, working not only on her physical skills but also on her mental strength.
"I think mental preparation makes the difference between almost being undefeated and being undefeated," she said. "It [judo is] as much mental as it is physical.
"I've heard it said that 95 per cent of the match is decided before it even begins."