Sweden's lack of funding is motivation for goalball success
Sweden are looking to get their Rio 2016 bid back on track with victory at the European Goalball Championships B in Hungary.
23 Sep 2014
Imagen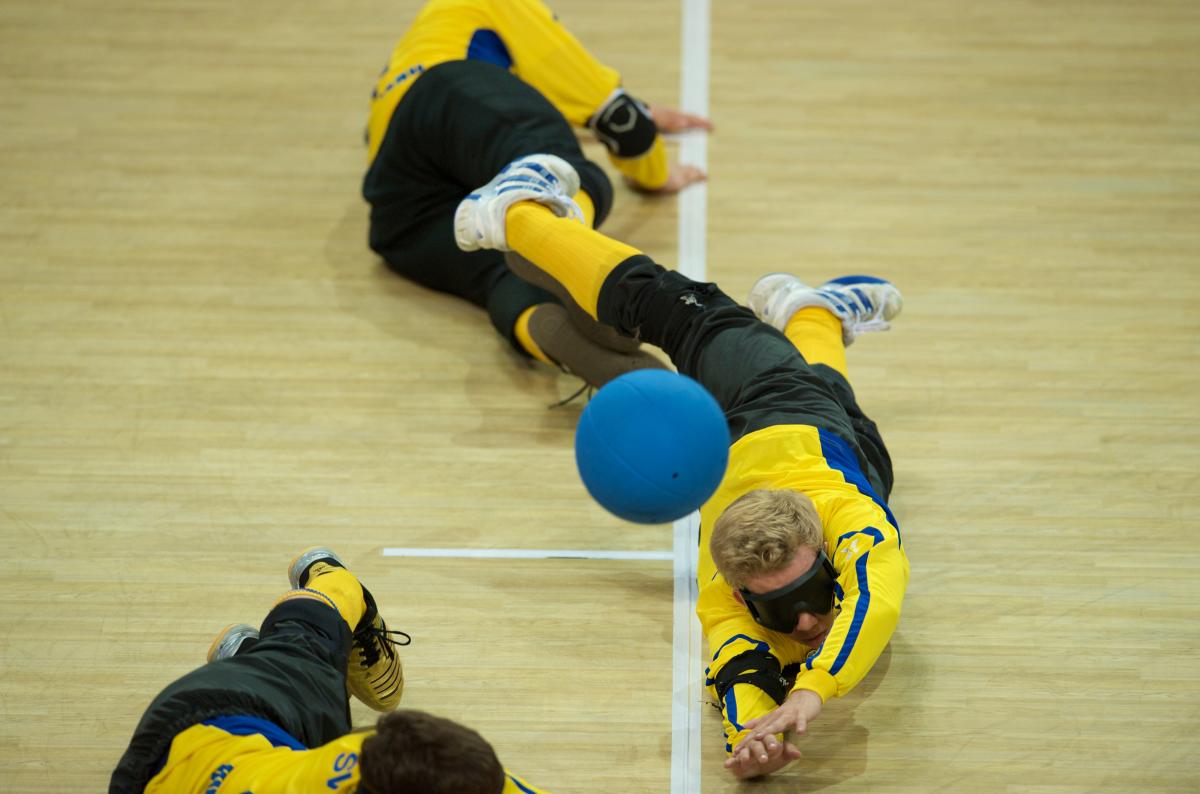 ⒸLieven Coudenys
By Rosanna Haroutounian | for the IPC
"Our team is more complete at this championship than it has been for several years."
On 24 September, 10 men's and six women's European goalball teams will meet in Budapest, Hungary, at the 2014 IBSA Goalball European Championships Men & Women B.
The top three men's and women's teams will advance to A division, where they will have one final opportunity to qualify for the Rio 2016 Paralympic Games.
One of the teams vying for a top spot at the event is the Swedish men's team.
Sweden's Fatmir Seremeti has said the team received less funding as a result of its slip from A to B division in Turkey last year.
They are now looking to use this as their motivation for success in Hungary.
"If we are not considered among the top teams in the world with a chance for the Paralympics, our resources will demise even more," he said.
"To qualify for the Paralympics in Rio 2016 would be a dream come true for all involved in our team.
"Some of us have London 2012 fresh in our minds and hearts. The Games went beyond all expectations, and I hope for even better Games to come in Rio."
Seremeti and his teammates have employed different strategies to save money during the past year.
"We have had players staying at each other's places and have had most of our training-camps in the same place," he said. "We have even slept over at the training venue at times to save money and get enough training together."
According to the team's manager, Peter Björkstrand, much of that training has been focused on improving the team's defense and gaining self-confidence.
"Our team is more complete at this championship than it has been for several years," said Björkstrand.
"If we manage to get together our defence, keep our new self-confidence, and play smart, I don't see any real weaknesses, even though I realise that puts us under much pressure."
The Swedish men play Hungary, Denmark, Slovenia, and Italy first in the Pool B round robin. Ukraine, Israel, Poland, Portugal, and Russia make up the men's Pool A.
The Swedish women, who were Paralympic bronze medalists at London 2012, will also be a team to watch in Hungary. The other female teams competing in the competition are Denmark, Great Britain, Greece, Hungary, and Belgium.
The top four men's teams from each pool will compete in the quarter-finals, after which the top four will advance to the semi-finals. The top four women's teams from the round robin will advance to the semi-finals.
Medals will be awarded on 28 September, with the medalists from both divisions rising to the European A, whilst the bottom three male teams will drop to European C.
The Championships will be available to watch via a live stream.
For updates on the competition, follow @goalballchamps on Twitter, or visit the event website.