Three top ranked Asian couples heading to Incheon 2014
A total of 27 couples from seven countries will compete at the 2014 Incheon Asian Para Games.
15 Oct 2014
Imagen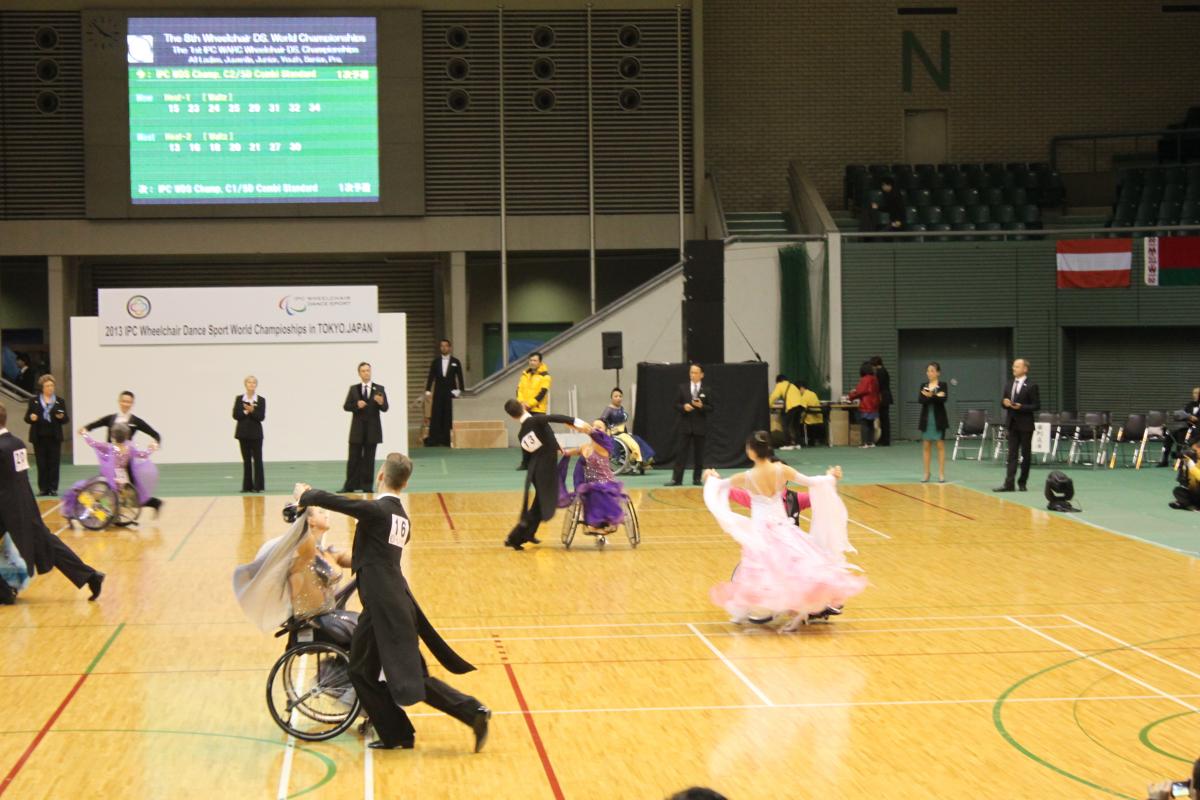 ⒸIPC
By IPC
As IPC Wheelchair Dance Sport expands into Asia, with the first Asian Pacific Cup taking place in Beijing, China, in July, Incheon 2014 comes at an exciting time for the sport in the region.
No less than five couples from the world top five will be in action at the Ganghwa Dolmens Gynasium from 20-21 October. Here are three to look out for in particular.
1. Moonjung and Jongchul Choi, South Korea
The Choi's are ranked as world No.4 in the duo standard class 2, and No.3 in both the duo Latin class 2 and the combi standard class 2.
As the top ranking Asian couple, their biggest challenge will come in the duo standard from fellow top ten couple Yi-Jung Huang and Wen-Sheng Kuo of Chinese Taipei.
2. Hye-Jeong Jang and Jaewoo Lee, South Korea
As rivals to the absent world No.1 Slovakian couple of Helen Kasicka and Peter Vidasic in the combi standard class 1, Jang and Lee might be confident of victory in Incheon.
With two silver medals from the Asian Pacific Cup and IPC Wheelchair Dance Sport Continents Cup in St Petersburg, Russia, the pair clearly have what it takes to compete with the best in the world.
A committed and passionate couple, Jang recently said that her dreams came true when she was chosen for the national team.
3. Sin ting Holly Yau and Wo Chau Wong, Hong Kong China
Entering the combi Latin class 1 are the world No.3 pairing of Yau and Wong.
They first danced with each other at the 2013 Continents Cup and have worked their way up the rankings with a series of podium finishes in 2014.
The absence of their South Korean challengers Jini Ryu and Changwoo Han and Ryu and Bonnyoung Lee makes it difficult to see anyone who could dance their way to gold ahead of Yau and Wong.
The 2014 Incheon Asian Para Games run from 18-24 October and will feature athletes from 41 countries to compete in 23 sports. Of those, 27 couples from seven countries will compete in wheelchair dance sport.