Throwback Thursday: Canada's Michael Edgson
Canada's most decorated Para athlete recalls his outstanding performance at Seoul 1988, where he won an unprecedented nine swimming gold medals.
11 Aug 2016
Imagen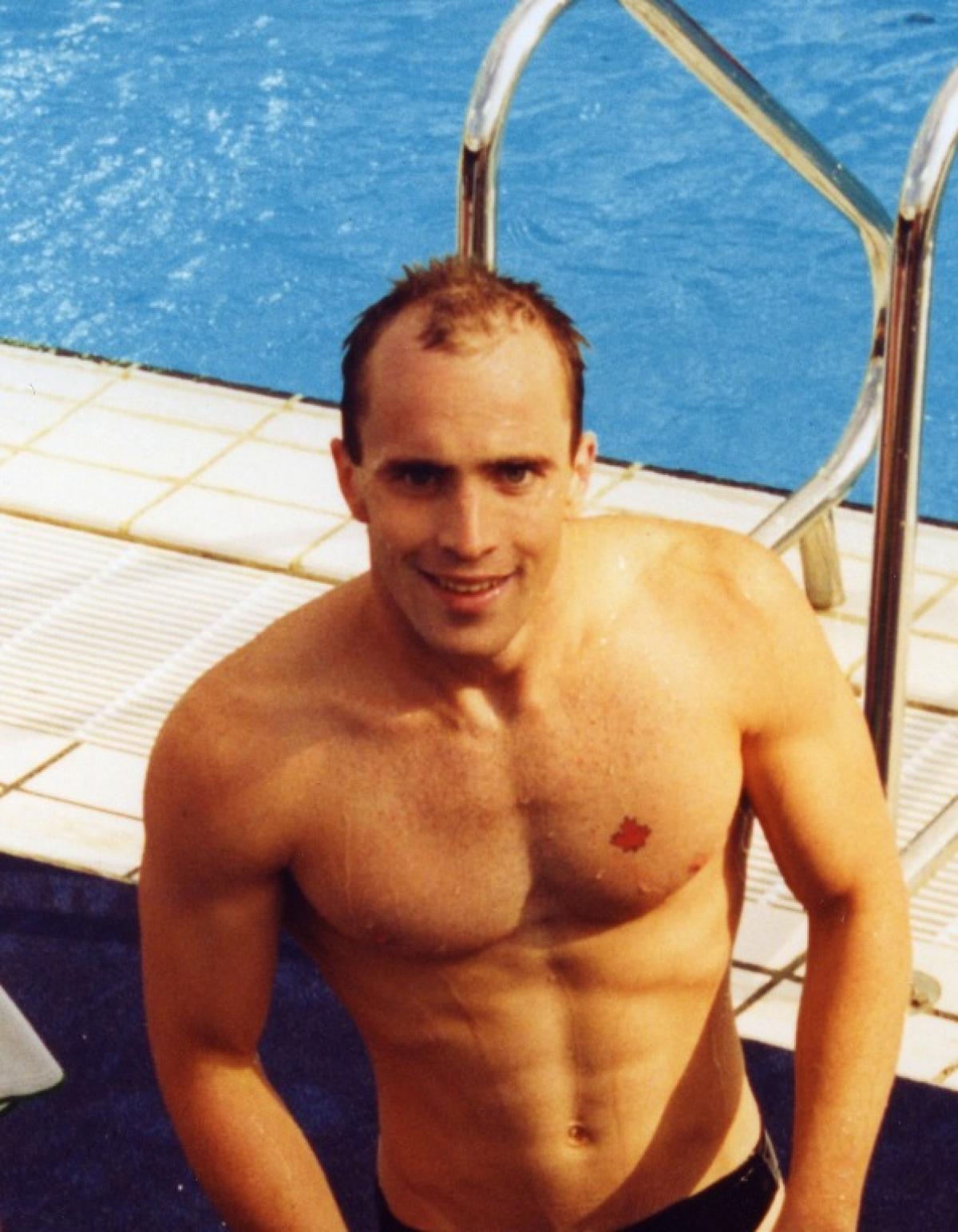 ⒸMichael Edgson
By IPC
Two months before Seoul 1988, where he would win an unprecedented nine swimming gold medals, Michael Edgson decided to move to his parents' house in Kamloops, Canada, to train on his own and remove all unnecessary distractions ahead of the Paralympic Games.
He secured water time at a local short course pool and focused completely on preparing both physically and mentally for the Games, which would take place from 15-24 October.
"I went to a town where I only knew two people. This allowed me to focus, train, eat and sleep," said Edgson, who has a visual impairment.
"My diet was important to me as was the removal of all unnecessary distractions. Heading into Seoul, I had taken a much disciplined approach in preparing both physically and mentally.
"My expectations were to swim faster than I ever had, one event at a time, and to compete in nine events rather than in one event of nine races."
Winning nine golds at a Paralympic Games sounded more like fiction than reality before Seoul 1988, but Edsgon was already determined to achieve that.
"Was my goal to win nine events? It was to swim faster than I ever had and yes, to win each event I swam," said Edgson, who claimed 18 golds and three silvers over three Paralympic Games.
"I was in total control of each of my individual races; however when you swim as a team in a relay the pressure starts to mount with very little control at all."
The 4x100m freestyle B1-B3 was the race with the closest finish and one that Edgson fondly remembers.
"That race was spectacular. I was the anchor swimmer and we had some ground to make up," he said.
"I can recall seeing the other countries' last swimmers leave the blocks as I was cheering for our team. As the third swimmer approached the flags, I took one last look at swimmers that had left and was determined to catch them. Most of the race after that point is a blur."
In the end, Canada (4:17.82) won just 0.09 seconds ahead of the then Soviet Union.
Edgson also vividly recalls the 4x100m medley B1-B3 and describes it as "especially challenging."
"I was the lead swimmer and once my leg of the race was completed I relied on my teammates to bring it home. I remember thinking I needed to get out front as fast as I could to build a lead and then hand it over," he said.
As he kept winning gold medals, Edgson's pressure started to increase with each subsequent race.
"As I won a race, I had the expectation already of winning another. As much as I focused on swimming each race, the pressure started to mount. This Games was the most mentally strained I would ever encounter," he said.
"Winning the ninth medal was more of a relief than conquest. Inside my head I had not prepared to be in this situation. I had prepared to swim each race one at a time but did not think about the string of events that was unfolding.
"But it was an amazing experience. I prepared for each race one at a time with complete focus on that specific race. They were nine individual efforts that happened to occur back to back to back."
Once the competition was over, Edgson was named to carry the Canadian flag at Seoul 1988's Closing Ceremony.
"That was the perfect ending to a spectacular competition. Walking onto the track leading the Canadian Team hoisting the flag high in the air with great pride is a memory I cherish to this day," he said.
Editor's note: "Throwback Thursday" is a feature series published on Paralympic.org twice a month, bringing you some of the top Paralympic athletes of the past.