Throwback Thursday: Peru's Jose Mugaburu
The first Peruvian Para athlete to win a medal in swimming at the Paralympic Games recalls his performance at Toronto 1976.
13 Apr 2017
Imagen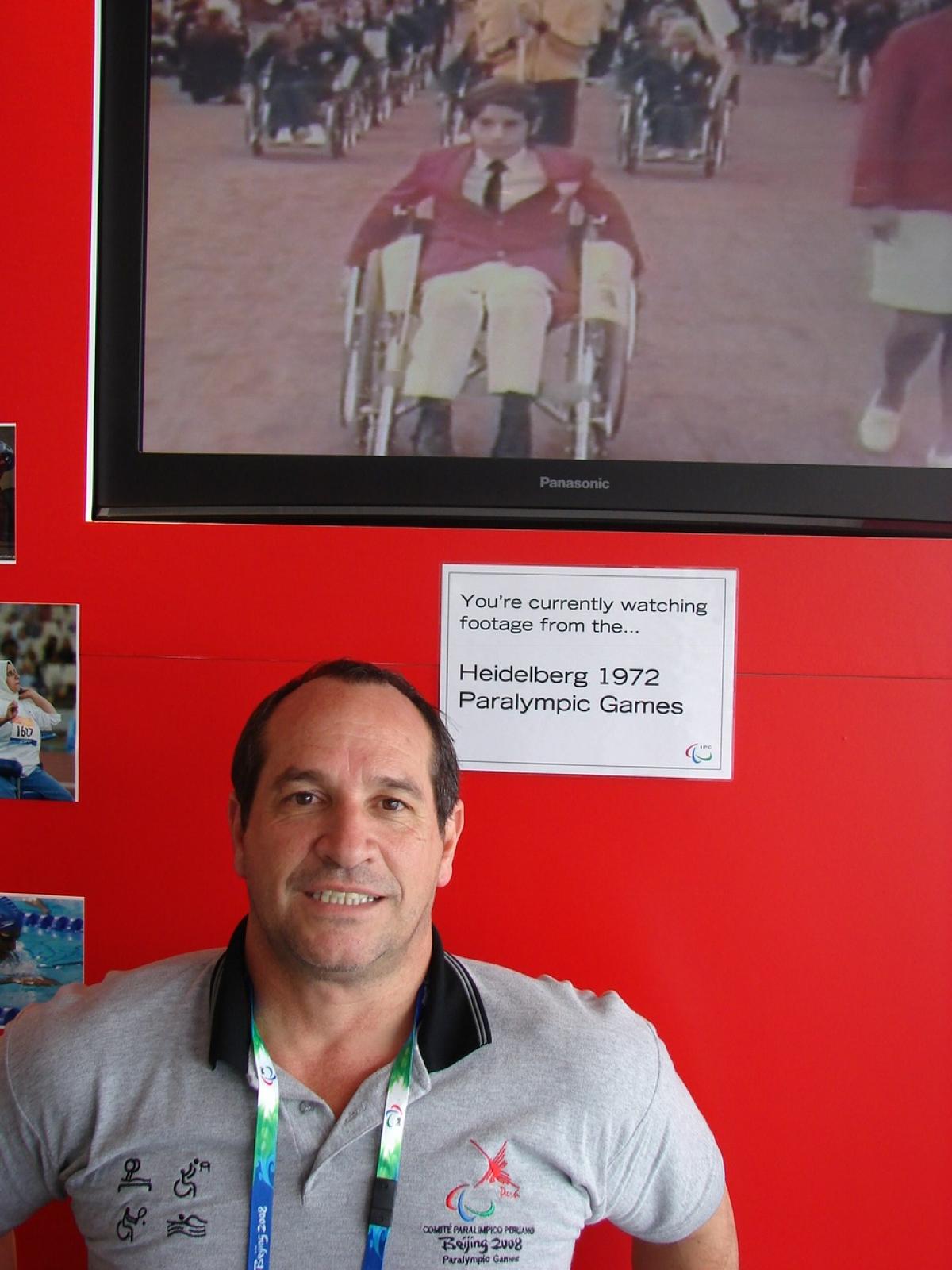 ⒸLucha Villar
By IPC
Four years after becoming the first Peruvian athlete to compete at the Paralympic Games, Jose Mugaburu won his country's first medal in swimming, a bronze at Toronto 1976.
Only 20 years later, could countryman and fellow swimmer Jaime Eulert outdo such a feat when he claimed gold at Atlanta 1996.
"I used to train two hours per day prior to the Toronto 1976 Paralympic Games," recalled Mugaburu, who was his country's sole representative at Heidelberg 1972.
"My coach Hernan Huertas had a paralysis on the right leg but still became national swimming champion whilst competing against able-bodied athletes. That inspired me."
In 1975, Mugaburu had a lung infection which prevented him from training for five months. "I only started training really hard for the 1976 Paralympics eight months before the Opening Ceremony," he said.
"I followed a really tough training plan and managed to lower my times and win the bronze medal. But it was not easy."
The Peruvian had a very good impression of Toronto, Canada, the moment he arrived. "At that time there were no accessible cities in South America, so I was stunned by Toronto and the great organisation of the Games," said Mugaburu, who has sequelae of poliomyelitis.
"The venues, the volunteers, the accessibility…I was living a dream."
Mugaburu finished third in the men's 100m backstroke 5 behind Sweden's Tore Nilsson and L. Anderson.
"The authorities at that moment decided I should travel with another coach and not my own, which made everything harder for me," he said. "I was alone, but still followed the plan Huertas had prepared for me and I was very self-disciplined. I worked harder than ever.
"I was very tired when I reached the 75m in the final, but made one last big effort to touch in in third place. I was very surprise but happy to achieve that result!"
Editor's note: "Throwback Thursday" is a feature series published on Paralympic.org twice a month, bringing you some of the top Paralympic athletes of the past.