Tokyo 2020 boccia venue awarded for sustainability
Ariake Gymnastics Centre's wooden structure and aesthetic design displays traditional Japanese craftsmanship while remaining environmentally friendly
30 Oct 2020
Imagen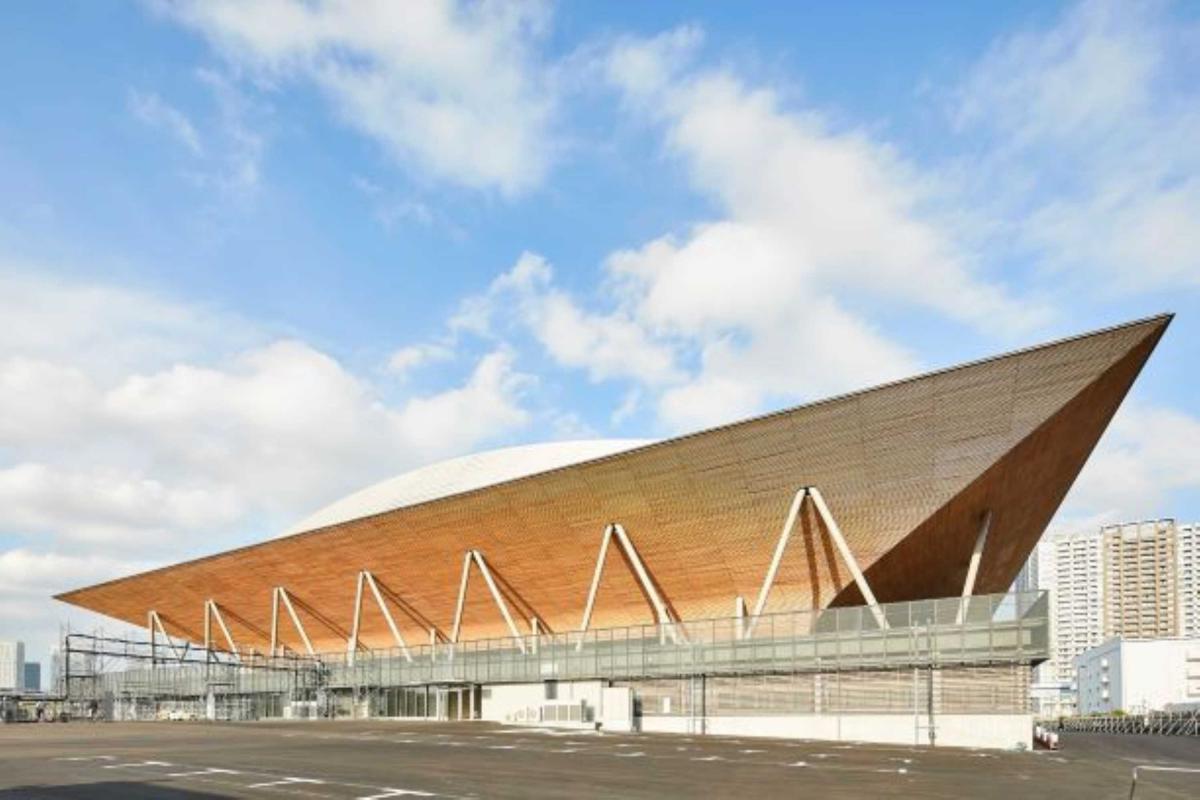 ⒸTokyo 2020
By Tokyo 2020
Tokyo 2020's Ariake Gymnastics Centre has been recognised with a Minister of the Environment Award for its structure that makes good use of wood as a renewable and aesthetically rich resource.
The venue will be used during next year's Paralympic and Olympic Games, and the award is an important recognition of the Organising Committee's ongoing efforts to reduce CO2 emissions and save energy. 
This unique venue is intended to showcase traditional Japanese craftsmanship, with its structure embodying key aspects of Japan's culture of timber-based construction. A prominent feature is the use of Japanese cedar to create the exterior shape of a wooden vessel with an external concourse similar to an engawa, a Japanese-style veranda. The installation of huge 90-metre wooden roof beams free of any steel framework has allowed the creation of a 30m high open space without pillars in the centre of the venue, a feature which will benefit athletes and spectators alike. 
Construction of the Ariake Gymnastics Centre involved the most expansive usage of timber of any of the Tokyo 2020 venues, featuring one of the largest timber roofs in the world and specially crafted wooden benches for spectators. Larch wood from Nagano and Hokkaido prefectures was used to create the timber roof. Cedar from Mie prefecture was used to craft the spectator benches, with cedar from Shizuoka, Miyazaki and Akita prefectures being deployed to create the large eaves.
The Ariake Gymnastics Centre has become a symbolic Tokyo 2020 venue, sharing Japanese culture with the wider world. The Tokyo 2020 sustainability concept for the Games is "Be better, together - For the planet and the people." Tokyo 2020 strives to meet its responsibility to deliver a sustainable Games and showcase solutions to global sustainability challenges to people both in Japan and around the world.
The Ariake Gymnastics Centre will host boccia competitions next year.