Tokyo 2020 Games iconic posters unveiled
'The most iconic poster by Goo Choki Par represents the diversity and joy we have at the Paralympics providing a spectacular platform to change the world through sport'
22 Jun 2021
Imagen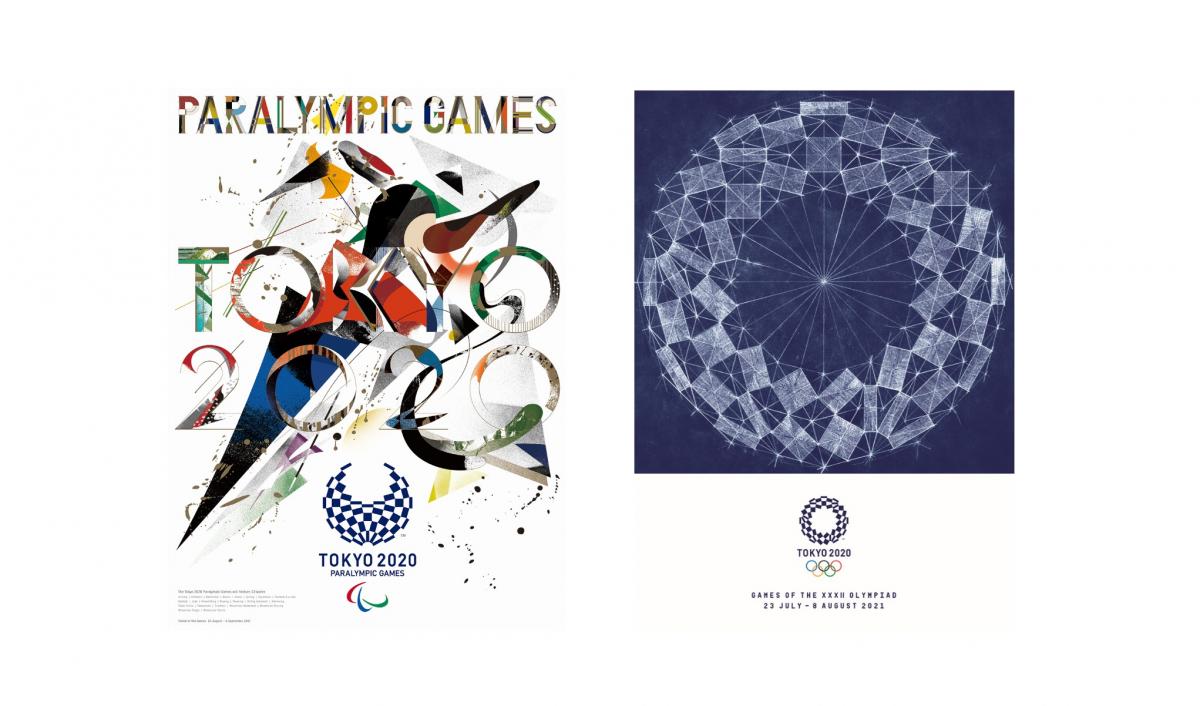 ⒸTokyo 2020
By Tokyo 2020
The Tokyo Organising Committee of the Olympic and Paralympic Games (Tokyo 2020) has unveiled two 'Iconic Posters' that will be used to symbolise and promote the Olympic and Paralympic Games Tokyo 2020.
The posters were selected by the International Olympic Committee (IOC) and the International Paralympic Committee (IPC) from 20 Tokyo 2020 official art posters created by internationally-renowned Japanese and overseas artists.
Twelve of the posters are based on the theme of the Olympic Games and eight on the Paralympic Games. It is the first time that a separate Iconic Poster has been selected to symbolise the Paralympic Games. 
The release of official art posters is one of the prerequisites from the Host City, to create a cultural legacy forever associated with a specific edition of the Games. Selected by the IOC from the series of the Tokyo 2020 Art Posters, the 'Iconic Posters' will represent the Tokyo 2020 Olympic and Paralympic Games at The Olympic Museum in Lausanne, Switzerland and other museum collections and special exhibitions around the world for generations to come.  
The IPC did not select a poster for past Paralympic Games; however, it decided to select one for the Tokyo 2020 Games. The copyright and ownership of the two original Iconic Posters will be transferred to the IOC and the IPC respectively.
"It was difficult to choose a poster which best represents the Games as there were many great posters. Overall, it has been incredible to see so many great designers developing their visions of the Tokyo 2020 Games. The most iconic poster by Goo Choki Par represents the diversity and joy we have at the Paralympics providing a spectacular platform to change the world through sport," said IPC President Andrew Parsons.
Graphic Designer, Goo Choki Par said: "We expressed the strong determination of the Para athletes who continue to challenge with optimism. Passion cannot be stopped. Passion is the hope of humanity that has always been passed on through the ages. We would be happy if the Paralympic poster we designed for the Tokyo 2020 Games will inspire and motivate the athletes today as well as in the times to come."
Olympic Foundation for Culture and Heritage Director Angelita TEO said they were delighted to have outstanding artists from Japan and all over the world come together to create these official art posters for the Tokyo 2020 Games.
"The chosen poster articulates themes of embracing diversity and solidarity; core messages which the Olympic Games have always valued as we work towards creating a world where people are intrinsically linked with one another. This clearly symbolises the Tokyo 2020 Games concept of 'Unity in Diversity'."
Official licenced mechanise featuring the two selected posters will  be on sale shortly in outlets across Japan.