Tokyo 2020: Gurimu Narita dreams of home Games
Paralympic snowboard champion switches to summer sport
19 Jul 2018
Imagen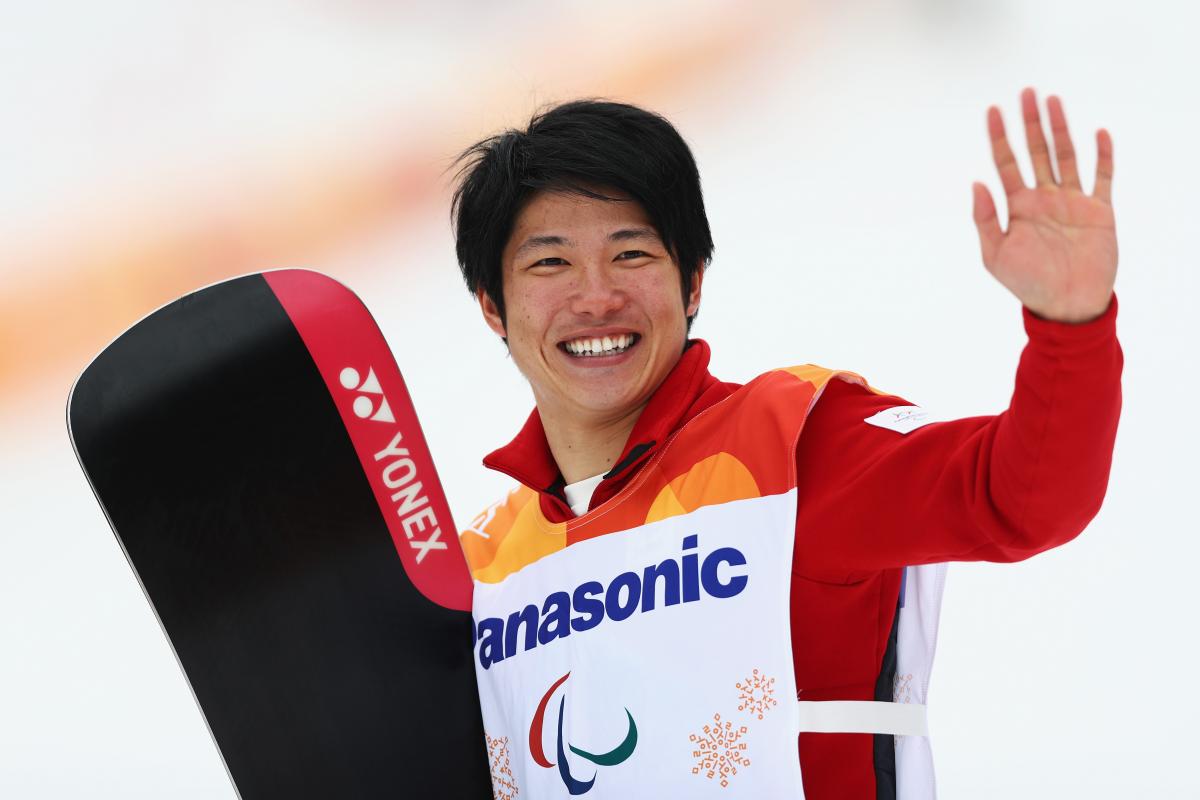 ⒸGetty Images
By IPC
"My legacy is not only in the country, but it is a dream to many people, such as people who have recovered from major injuries or have an impairment and have wanted to compete on the international stage. I would be happy to know that I have given them courage and hope."
After winning snowboard gold at the PyeongChang 2018 Paralympic Winter Games, Japan's Gurimu Narita retired so he could focus on competing at Tokyo 2020 in a summer sport.
Retiring at the age of just 24 may be a surprise to many but for Narita it was all planned.
"From childhood, I was thinking about the retirement pattern of athletes, and it was my dream to retire immediately as soon as I got to the peak at one event," said Narita, who has still to decide which summer sport he wants to compete in. "I have a favourite saying: 'Do your best to what you are facing right now.' But I retired to work toward Tokyo 2020 with full power."
Narita burst onto the Para snowboard scene when he won banked slalom SB-LL2 bronze at the 2017 World Championships. The following season, he worked his way up to win his category's overall World Cup crystal globe, which set him up as a gold medal contender at March's Winter Paralympics.
The speed demon did not disappoint. He clocked the fastest banked slalom run of the entire competition on his way to the title. He also captured bronze in snowboard-cross.
With Tokyo 2020 now his focus, he hopes his PyeongChang accomplishments made an impact.
"[My legacy] is not only in the country, but it is a dream to many people, such as people who have recovered from major injuries or have an impairment and have wanted to compete on the international stage," he said. "I would be happy to know that I have given them courage and hope."
Path to Para sport
The youngest of three children, Narita's older brother and sister both competed at the Torino 2006 Winter Olympics in snowboard half-pipe. Narita was on the same path, having competed in freestyle skiing halfpipe at the 2013 World Championships. He was also a gymnast targeting London 2012, but an accident which led to paralysis in his left knee turned him to Para sports.
He started with athletics, competing at World Para Athletics events in 100m, high jump and long jump in 2016 before turning to snowboard.
Since PyeongChang, he returned to the track in July for the Japan Para Athletics Championships. There, he won the men's high jump T44 and also participated in the long jump.
Despite his track and field pattern, Narita has not committed to a specific sport yet for 2020, where Japan has allocated slots for all sports as the host nation.
"The qualification for Tokyo 2020 has already begun in many competitions," he said. "I have to decide quickly!
"Although [my sport] has not been decided yet, I think that I am considering various competitions and that I will be the event that I can do from within."
Narita also hopes to become one of an elite group to compete at both the Olympics and Paralympics, but admitted it will be tough: "I do not know yet whether it can be realised in Tokyo, but I want to aim (for it), as I think that there are only a few people in the world (who can compete in both Games)."
The Tokyo 2020 Paralympics take place from 25 August to 6 September 2020.