Tokyo 2020 launches Podium Legacy Project
Games podiums to be donated to schools and communities which hosted Tokyo 2020 competition venues
07 Dec 2021
Imagen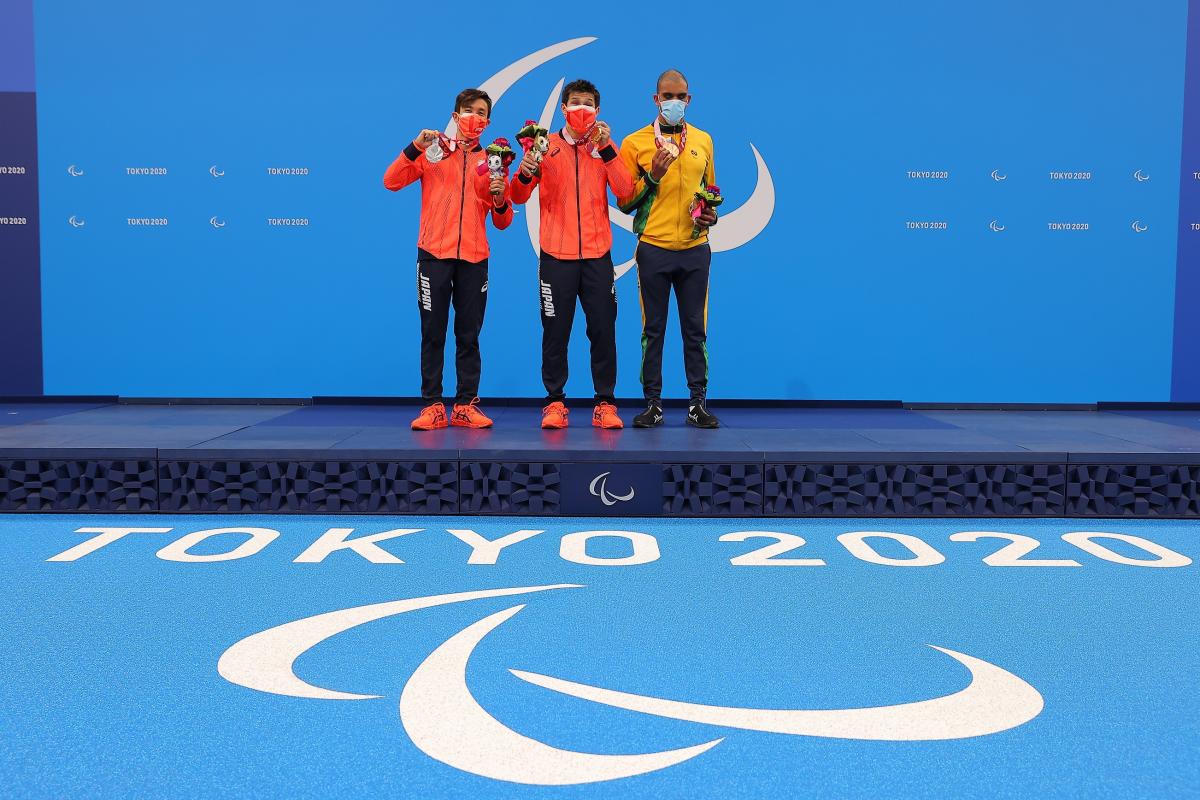 ⒸGetty Images
By Tokyo 2020
The Tokyo 2020 Organising Committee has announced the launch of its Podium Legacy Project, whereby the podiums used at this year's Olympic and Paralympic Games will be donated to schools and local municipalities which hosted competition venues.
Based on Tokyo 2020's sustainability concept "Be better, together - for the planet and the people", the podiums used in the victory ceremonies were produced using recycled plastic, a first for a Games. 
The plastic was sourced from household items donated by the public during a nationwide campaign supported by major retailers and schools across Japan. More than 24.5 tonnes of used plastic were collected during 2019 and 2020 and used to create 98 podiums. 
The podiums' manufacturing process will be explained at each school and municipality, helping to publicise the new manufacturing initiatives involving the use of discarded plastic that are being taken in Japan to help realise a sustainable society.
Tokyo 2020 President Hashimoto Seiko said: "The podiums were made with the cooperation of many people, and I would like to express my heartfelt gratitude to all of them. 
"They were used in 878 victory ceremonies during the Tokyo 2020 Games and will now be gradually handed over to schools and local municipalities. The podiums have a very special place in the hearts of the athletes and are one of the most iconic items of the Tokyo 2020 Games. It's wonderful that they can be displayed in so many different places, presenting an opportunity to tell the story of the Tokyo 2020 Games."
Tokolo Asao, designer of Tokyo 2020 Podiums, added: "Based on the concept of 'Adjustable/Buildable/ Connectable', the podiums were made using plastics derived from our daily lives, using the latest 3D printing technology. 
"We hope that these platforms will not represent the end of the Tokyo 2020 Games for athletes, but that they will become a baton for the future that will be passed on to the next generation as a result of them being able to actually see them and touch them."