Tokyo 2020: Ricardinho keeping focus on unbeaten Brazil
Brazilians aim to continue football greatness.
25 Aug 2017
Imagen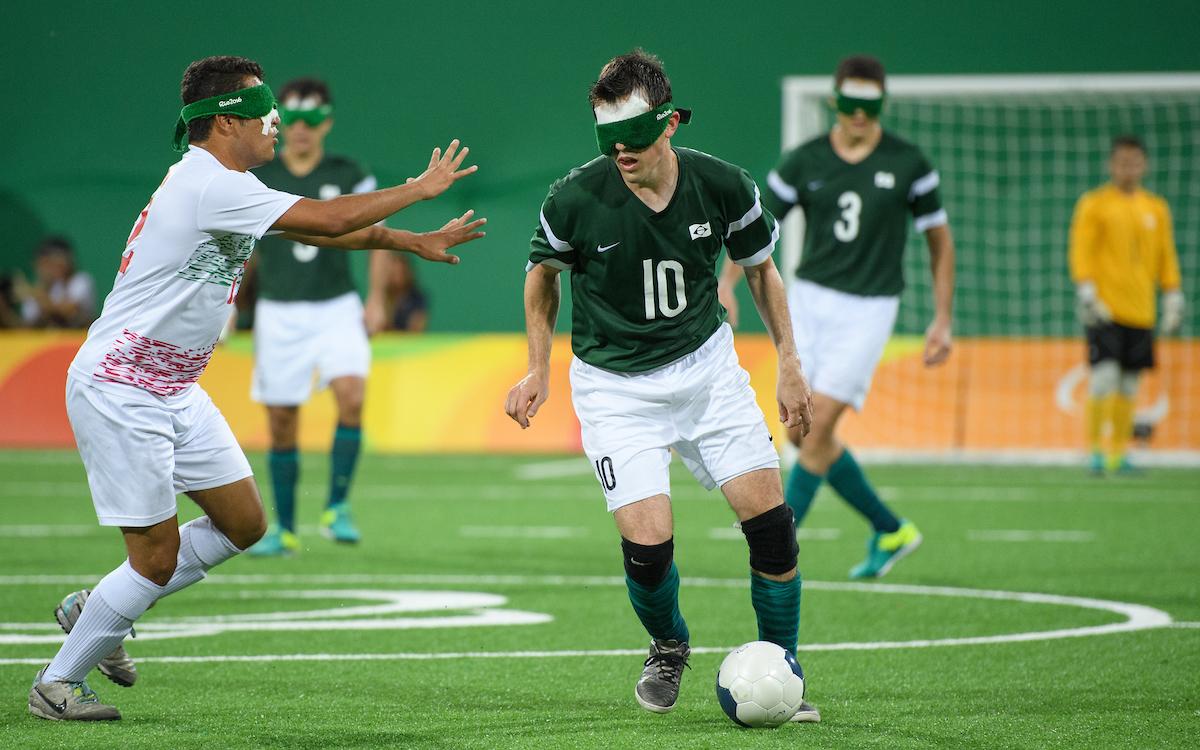 ⒸOlympic Information Services OIS.
By Liam Billington | For the IPC
Nearly a year has passed since the Brazilian football 5-a-side team claimed their fourth Paralympic gold medal, a victory made better for being on home soil in Rio.
Brazilian star Ricardinho remembers that moment fondly, both for the achievement and how it helped increase the profile of the sport and the all-conquering Brazil team.
"Playing the Paralympic Games at home was very special," he said.
"We had a very good visibility in the media and a lot of people got to know our sport and our history. It changed for good."
But it was not, according to Ricardinho, a victory that the team allowed themselves time to linger on.
"We think about all the special moments, especially that we won a medal at home. But, I remember well that in the same day that we celebrated the victory, in the dressing room, we already talked about focussing on Tokyo," said Ricardinho.
"We aren't guaranteed at Tokyo 2020, so we have to focus, be there and try to win one more medal," he added.
If Brazil are to win gold in Tokyo it will be their fifth, having won every Games since the sport debuted at Athens 2004.
It is a goal that Ricardinho personally takes seriously, trying to stay in good form over the next Paralympic cycle.
"My goal is to continue at the national team and help Brazil to win more titles," he said.
"I want to continue with my way of life, I do everything right: I practice hard, I take care of my body – the body is the tool for the athlete," he added.
But with Tokyo still three years away and Brazil not yet guaranteed of a place there, the team must, according to Ricardinho, concentrate on all their competitions in the next few years.
The 2018 International Blind Sports Federation (IBSA) World Championships in Madrid, Spain, are a key focus for the team.
"The Paralympic Games are the most important competition, but we have to go step by step and don't forget any competition," he noted.
"Because, for example, at the World Championship we will face the same teams that we will face at the Games, so, we want to go well."
Looking ahead to hopefully defending their Paralympic title in Tokyo, Ricardinho is aware of the difficulty.
However, with work already started on bringing the next generation of players into the national team, he is also confident that Brazil can look ahead to having a strong team to take on that challenge in 2020.
"My motivation is to help Brazil to get one more medal. It's very hard to win one title and even harder to win two or three times," he acknowledged.
"At Rio 2016, Fabio [Vasconcelos, coach] started a renovation, bringing Thiago Paraná, for example. And in this cycle, Fabio has other athletes to prepare for 2020. I believe that the coach will have a very good arsenal of players to choose. I'm sure that Brazil will be strong at Tokyo 2020," added Ricardinho.
Brazil have been the dominant force in football 5-a-side for a long time, and Ricardinho is keen to ensure that, while he is playing, remains the case.
"The goal of the team is to keep improving our game. We are 10 years without losing," he said.
"Someday it will happen, it's natural, but we don't want to be defeated for now."
More information is available on Tokyo 2020's website.