US Paralympic medallist Angela Madsen dies on solo rowing trip
'She told us time and again that if she died trying, that is how she wanted to go'
24 Jun 2020
Imagen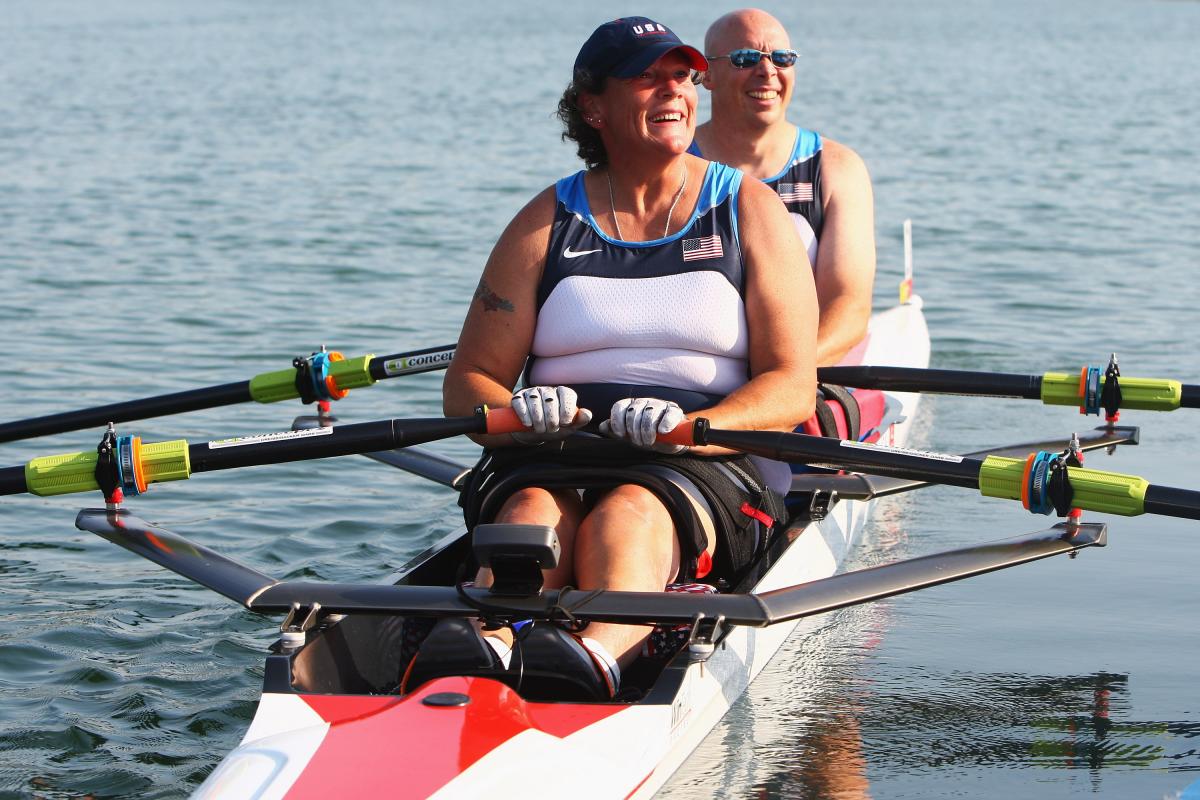 Ⓒ Feng Li / Getty Images
By IPC / Teamusa.org
US Paralympian Angela Madsen has died during her solo attempt to row across the Pacific Ocean.
Madsen was attempting to become the first paraplegic and the oldest woman to achieve this feat. Madsen's wife Debra confirmed the tragic news in a statement released on the Row of Life website: "Angela was a warrior, as fierce as they come. A life forged by unbelievable hardship, she overcame it all and championed the exact path she envisioned for herself since she was a little girl.  
"To row an ocean solo was her biggest goal. She knew the risks better than any of us and was willing to take those risks because being at sea made her happier than anything else. She told us time and again that if she died trying, that is how she wanted to go." 
Madsen, a bronze medallist in the shot put F54-56 event at the London 2012 Paralympic Games, had also competed at Beijing 2008 and Rio 2016 in rowing, shot put and javelin.
A Marine Corps veteran, Madsen became a paraplegic in 1993 during a surgery on her back for a basketball injury. She lost her job and endured a period of homelessness in the 1990s.
She discovered rowing in 1998 through an adaptive sports programme, and by 2007 had completed her first trip across the Atlantic. She ran a non-profit adaptive rowing programme in her hometown of Long Beach and was the founder of the California Adoptive Rowing Programme.
Madsen had been at sea for 60 days. She had rowed 1,114 nautical miles from Los Angeles and was 1,275 nautical miles from her destination, Honolulu.
With Madsen's voyage being the subject of a documentary film, she was in frequent touch with filmmakers and her wife, via satellite.  After not hearing from her on 21June for several hours a search and rescue was initiated and they confirmed she was deceased upon arrival.
"Angela brought unrivalled passion, joy and determination to the world, and we were the lucky ones to have her come into our lives as a member of the Paralympic family," said Cathy Sellers, retired director of US Paralympics Track & Field.
"She was tireless in all that she did, but I always appreciated her advocacy for embracing all types of diversity in sport. She was committed to teaching and educating the next generation of Paralympic athletes and gave selflessly to mentor, coach and teach others."