USA eye sitting volleyball Worlds success
Kaleo Kanahele is back into training after giving birth
08 Feb 2018
Imagen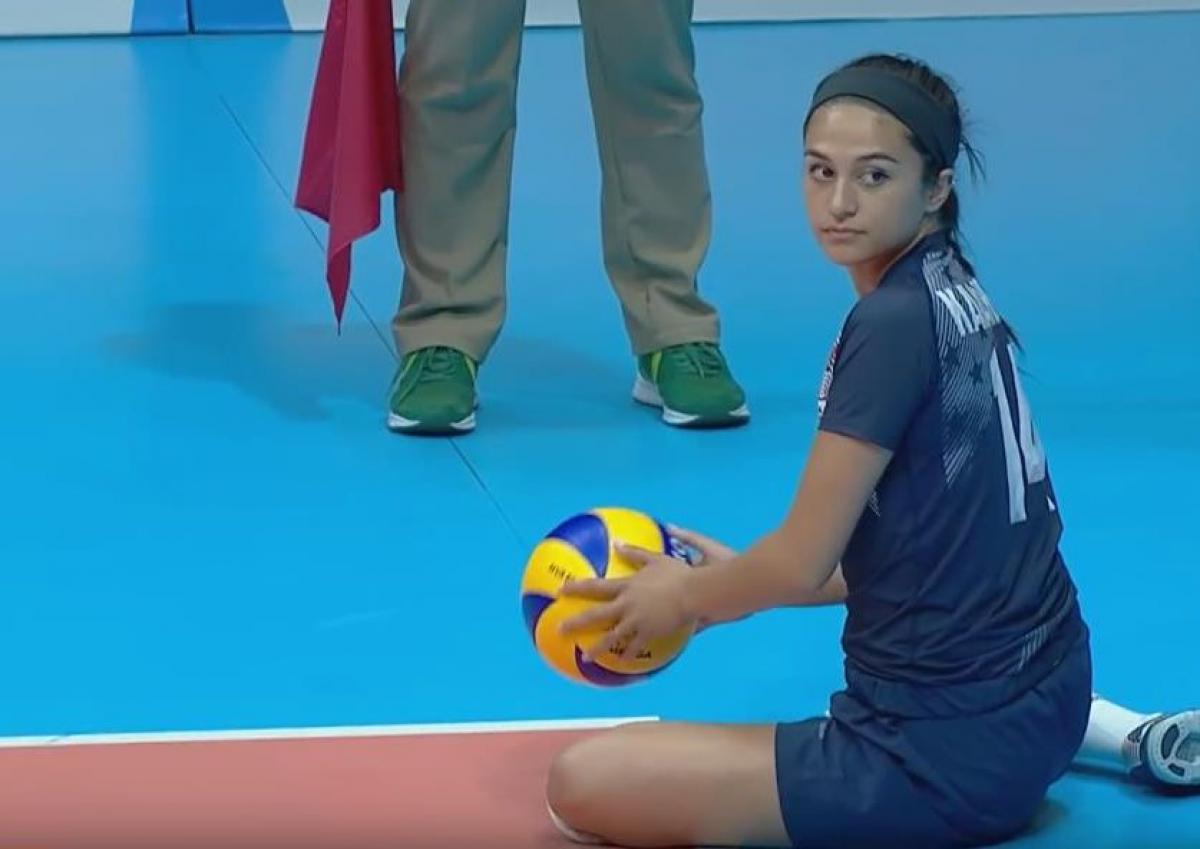 ⒸIPC
By Jayden Hocking | For the IPC
"We want to honour that we are the gold medallists. We do not want to just live up to expectations, but go above and beyond. Especially after beating China, we have this desire to prove that was not a fluke."
The last couple of years have been intense for US sitting volleyball star Kaleo Kanahele.
In 2016, she was a key part of the team that won the Paralympic title at Rio 2016, finally beating defending champions China in the gold-medal match.
One year later, further joy of a different kind came with the birth of her son Duke. "It's going great. He's happy, healthy and squishy!" Kaleo said.
There was not much time for her to rest, though, as she is already back into training hoping to help the USA claim another major title at the 2018 Sitting Volleyball World Championships in the Netherlands.
"I am so excited, I think it is going to be a good tournament," she said. "Everyone strives for gold. Our biggest desire is to play up to our capability. If we do that, our expectation would be a gold medal."
Team USA is planning on using the event to blood new players. "There will be a couple of new faces. We look great as ever. I think the new players have added to our strengths. I am excited to go to a tournament with them."
The other countries are keen to measure their progress against the USA and reigning world champions China. And 21-year-old Kanahele is well aware of that.
"We want to honour that we are the gold medallists. We do not want to just live up to expectations, but go above and beyond. Especially after beating China, we have this desire to prove that was not a fluke."
China is not the only nation she is looking forward to facing. "Brazil always comes out surprising. We haven't played Netherlands in a long time. But we have to be ready for everyone."
After taking a year off, Kanahele cannot wait for the competition to start. "I am really ready to be back to my prime. (After taking a year off), it has started to show me the possibilities of what I can do and that my capacity can grow bigger and wider within the sport and life. I am excited to grow as an athlete and a mum."