World records for Tai, Firth at World Series
Uzbekistan's Dmitriy Khorlin set a new Asian record in Sheffield, Great Britain, on Saturday (29 April).
29 Apr 2017
Imagen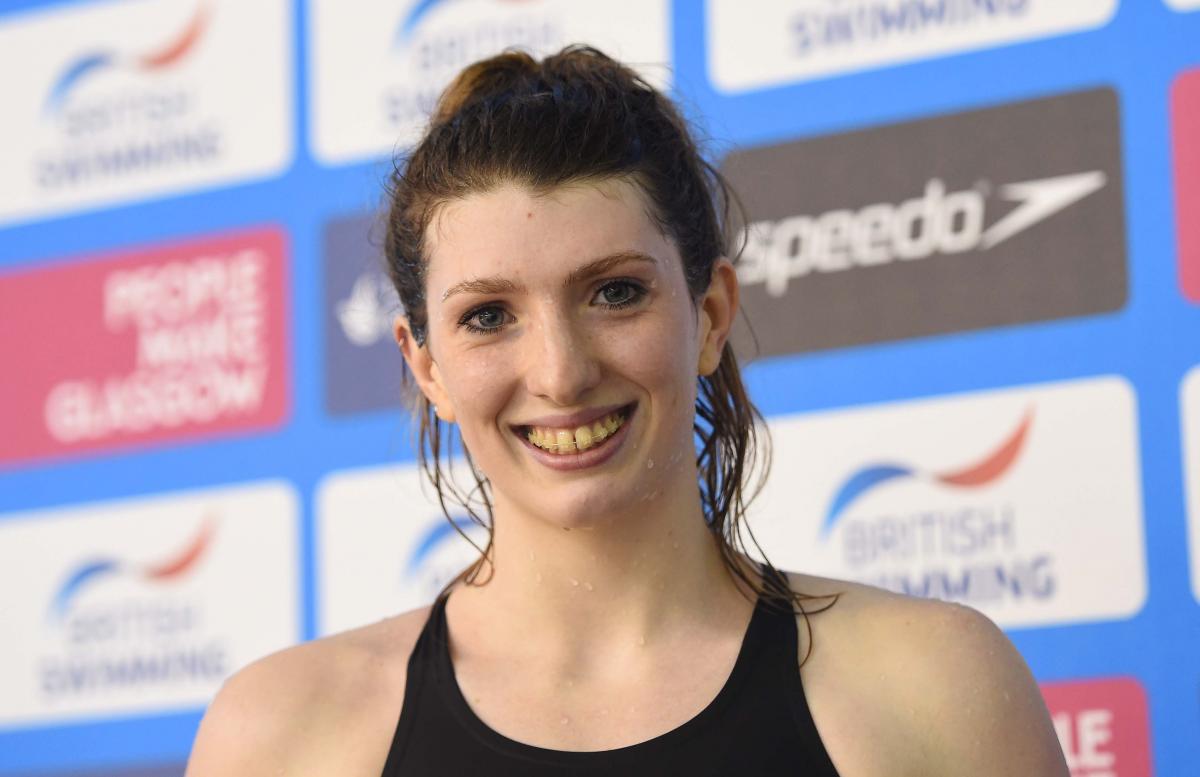 ⒸMark Pain
Great Britain's Alice Tai and Bethany Firth lit up the pool at their home World Para Swimming World Series in Sheffield on Saturday (29 April), setting new world records in the women's 100m backstroke S9 and 100m butterfly S14, respectively.
Tai got her day underway with a new European mark of 1:08.80 in the morning's heats.
The 18-year-old then touched in for a new world record of 1:07.66 in the multi-class final. Tai claimed the mark previously held by Australia's Ellie Cole set at the 2015 World Championships.
"I'm a bit shocked to be honest, I wasn't expecting to swim the time that I did and it was a massive PB [personal best] as well," Tai said. "I didn't swim too great in Rio, so to be back on track and performing where I want to be now with the rest of the season still ahead, it's crazy."
Tai led two of her teammates onto the podium with 1,045 points. Paralympic champion Hannah Russell (S12, 982) had to settle for second having taking wins on both previous days. Fellow title holder Stephanie Millward (S8, 980) was third, completing a high-scoring, high calibre top three.
Firth set two new S14 world records in the heats and finals of the women's 100m butterfly, a non-Paralympic event.
Her heat swim of 1:05.23 shaved more than two seconds off the previous mark set by her teammate Jessica Jane Applegate in 2015. The 21-year-old then powered to a second world record in the final, registering a time of 1:04.62.
But Firth's exceptional performance was not enough to unseat the USA's S13 Paralympic champion Rebecca Meyers.
Meyers (934) secured her second win in as many days ahead of rival Shokhsanamkhon Toshpulatova (S13, 900) of Uzbekistan. Tai (S9, 882) made it onto the podium once again in third.
"It was a great race. I felt strong going out and I knew I had to bring it home and I did," Meyers said. "It's just the beginning of the season so to be doing these times, it gives me great confidence."
Completing a series of records from Saturday was Uzbekistan's Dmitry Khorlin in the men's 100m butterfly. Khorlin's heat time of 1:00.55 was a new S12 Asian record, followed by another new mark of 59.21 seconds in the final on his way to the win with 884 points.
Great Britain's James Hollis (S10, 862) was second ahead of teammate Stephen Clegg (S12, 812) in third.
The USA's double Paralympic bronze medallist Tucker Dupree was the victor in the men's 100m backstroke. Dupree scored 911 points to place himself ahead of his S12 rival Clegg (876). Clegg's compatriot Jordan Catchpole (S14, 826) was third.
"It's exciting to finish, that was my last event," Dupree said. "It's good to see where we are in the season right now, no rest just kind of coming in. My body's pretty beaten up so to come out with that kind of swim is good. Swimming tough, ready and getting geared up in time for the Worlds."
Great Britain's Paralympic champion Eleanor Robinson (S6, 927) claimed first in the women's 50m butterfly. Canada's Tammy Cunnington (S4, 923) was second, ahead of Ireland's Nicole Turner (S6, 851).
Czech Republic's Arnost Petracek (S4, 888) led the men's 50m butterfly. S5 European champion Andrew Mullen (738) was second. Germany's Tobias Pollap (S7, 662) touched in for third.
All heats and finals will be shown live at British Swimming's website.
Competition runs until Sunday (30 April). Heats begin at 10:30am (CET) and finals at 6:00pm.
The World Series takes in some of the biggest Para swimming competitions around the world ahead of the 2017 World Para Swimming Championships in Mexico City, from 30 September-6 October.
Editions in Copenhagen, Denmark and Sao Paulo, Brazil, have already taken place. After Sheffield, Indianapolis, USA; and Berlin, Germany, will host events in June and July respectively.
Records are subject to ratification by World Para Swimming.