5 tips to get started in Para taekwondo from sport's pioneer Gjessing
Denmark's Lisa Gjessing, a gold medallist at the Tokyo 2020 Paralympic Games and a four-time world champion, says finding a taekwondo club and communicating with your coach are important to succeed in Para taekwondo
18 Jan 2023
Imagen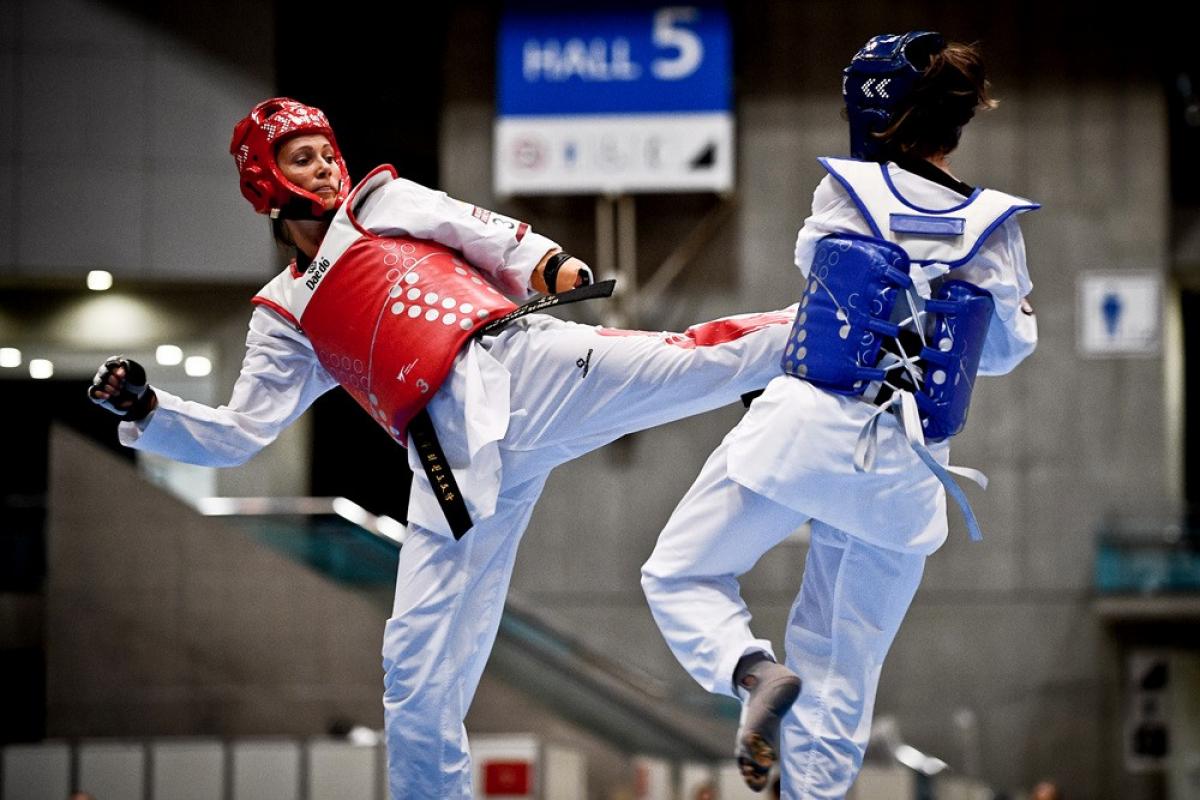 ⒸWorld Taekwondo
By PARA SPORT
Lisa Gjessing is a pioneer of Para taekwondo. She has won four World Championships throughout her storied career and topped the podium at the Tokyo 2020 Paralympic Games, where the sport made its Paralympic debut.
The Danish athlete had dreamed of competing at a Paralympic Games after watching the London 2012 Games on TV. She was watching after she underwent amputation of her lower left arm due to cancer.
Para taekwondo was not included in the Paralympic programme at the time, but Gjessing hoped that it would be staged at the Games one day. She won her maiden World Championship in 2013, and she has been leading the field since then.
At Tokyo 2020, which was held after a one-year postponement due to the COVID-19 pandemic, Gjessing beat Great Britain's Beth Munro in the final of the women's -58kg K44 event.
"I had a feeling that I would have a good day even from the start of the day. Actually, I remember saying to myself, 'This is the day of your life,'" she later recalled. "It's just so amazing that it's still hard to believe that it actually happened."
Para taekwondo will also be featured at the Paris 2024 Paralympic Summer Games. A total of 10 events will be staged in the French capital.
Gjessing said that standing atop the Paralympic podium in France is her short-term goal. But her ultimate goal is to encourage more people to start sports and show that they can make their dreams come true if they work hard.
Interested in starting Para taekwondo and realising your dreams like Gjessing did? Here are her Top 5 tips on getting started in the sport.
1. Find a taekwondo club
Taekwondo is a very global sport and it can be done everywhere, both indoors and outdoors. You also do not need expensive equipment to start the sport.
2. Find a relevant class and coach
The good thing about Para taekwondo is that you can train alongside athletes without disabilities without trouble.
3. Set relevant goals and be open about it with your coach
If you are a leg amputee, it can be hard to take part in taekwondo fighting like I do. So it may be better to practice the technical aspect of taekwondo called poomsee.
4. Be honest to yourself and have a good dialogue with your coach about training and time
Training and participating in competitions take a lot of time. You also have to make a living, study, maybe take care of your family and raise money for competitions. You have to make sure these different aspects of your life are going smoothly, otherwise you cannot make it all the way.
5. Be thankful for everyone who helps you in any way
Nobody can get far in sports on their own. You need a team to support you. Support your team when you can and always remember to thank them.