Ali Jawad: Glasgow was a big stepping stone for me
Powerlifting world champion Ali Jawad talks about his experience at the Glasgow 2014 Commonwealth Games.
14 Oct 2014
Imagen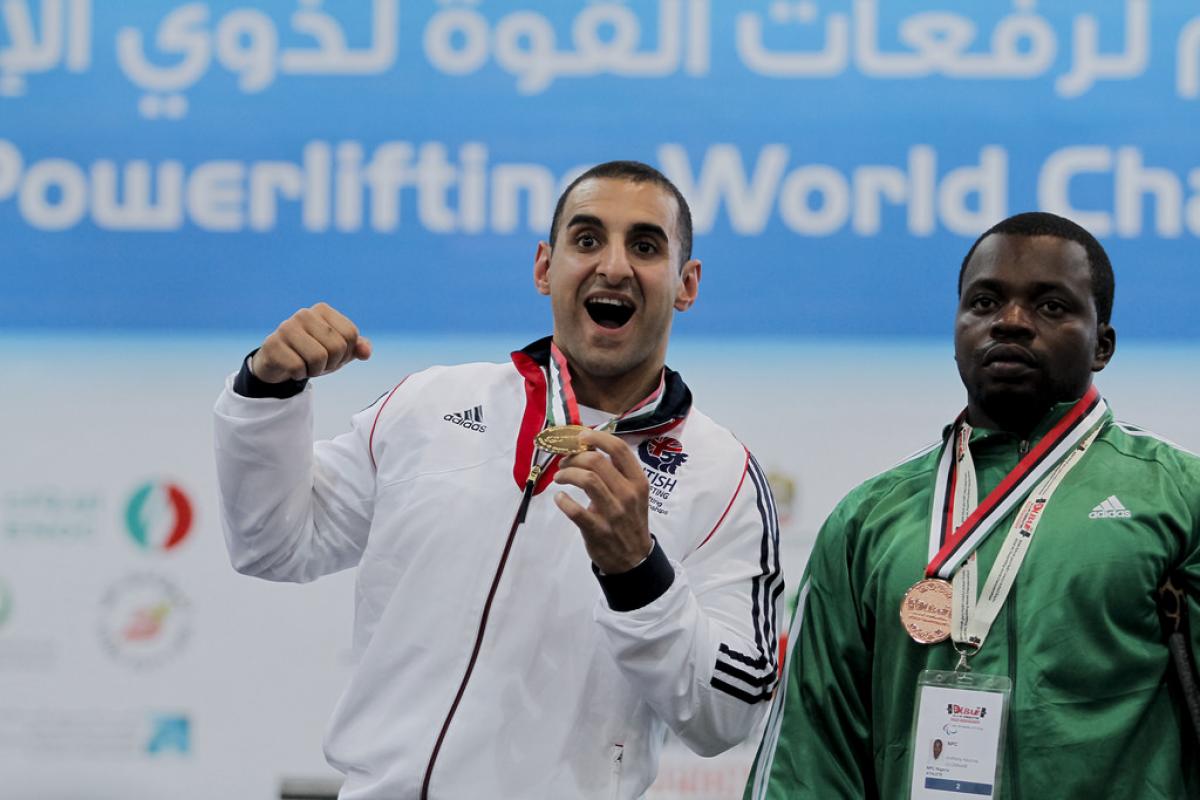 By IPC
Going into the Glasgow 2014 Commonwealth Games I was in a very surreal situation as the newly crowned IPC Powerlifting world champion. I saw the Commonwealths as my opportunity to compete on home soil again and in front friends and family. This was the main reason why I chose not to take a break after the World Championships in Dubai. Even though, becoming world champion was the proudest day of my life, I knew that I had to keep looking forward towards the Paralympic Games in Rio. Thus, Glasgow was a big stepping stone for me to prove I am a consistent performer on the international platform.
Since Dubai, I spent the summer really training hard, and fine-tuning my lifestyle to make sure I was in optimal condition on competition day. I knew my performance in Dubai was far from perfect, and a lot of improvements had to be addressed. Nothing more so, than how I tapered before competitions. I really wanted to get my taper right for Glasgow.
Training leading up to the Games was amazing, I was hitting personal best weights nearly every week, and my body felt like it was recovering well in between sessions. So I felt quietly confident that I could at least deliver a personal best performance and maybe even a world record.
For the first time in my career, I was very relaxed in the warm up room and was not anxious at all. Being presented to the crowd was the best experience since London 2012, seeing so many familiar faces that came to support me.
The Glaswegian crowd must have been my good luck charm as not only did I break my own world record twice, but also I got nine white lights on an international stage for the first time in my career. I celebrated by doing a cartwheel of the bench and the crowd went crazy. It was such an epic moment, and a proud day as I was the only lifter to break a world record. It was the perfect way to end a memorable year for me.
There was a lot of confusion after the competition as I only got bronze even though I broke the world record. Powerlifting at the Commonwealth Games is categorised by a formula (AH formula), which takes a coefficient of the lifter's bodyweight and multiplies that by the weight that is lifted. Therefore, it is not in the normal bodyweight class format. I came third overall on the formula but still broke the world record in my bodyweight class (-59kg).
Hopefully the 2015 season will be as successful.