Ali Jawad: Heading to Worlds Rocky Balboa style
Great Britain's Ali Jawad shares why he considers himself a massive underdog heading into April's IPC Powerlifting World Championships.
13 Feb 2014
Imagen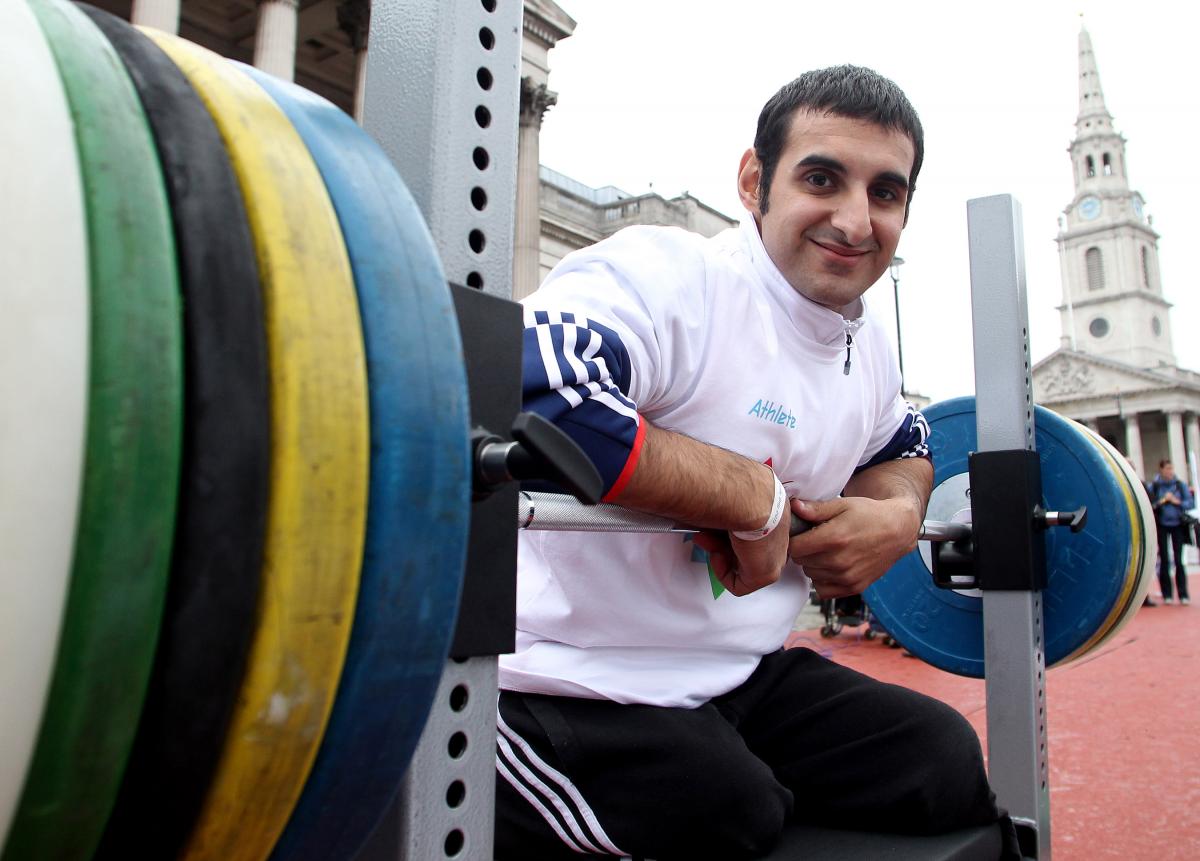 ⒸGetty Images
By Ali Jawad
There is no doubt that the "Eye of the Tiger" song would be my ideal entrance music in Dubai.
If I had to compare myself as a powerlifter to a worldwide celebrity it would have to be Sylvester Stallone.
Ever since I could possibly remember, I've been fascinated by the Rocky Balboa character from the Rocky movies. I believe the character was based on Stallone's personal life of adversity, as he struggled to get his own big break as an actor.
Rocky exemplifies determination, an iron will, and a never give up on your dreams attitude no matter the hurdles in your way.
This character relates to every competitor participating at April's IPC Powerlifting World Championships in Dubai, UAE.
Many would have sacrificed their whole lives to compete on the world stage, lifting against the strongest humans on the planet. It promises to be the most competitive World Championships in history, where you should be prepared to be blown away by human strength.
In Dubai, there will be many real-life Rocky Balboa stories, including lifters who have defied the odds and expectations to represent their countries on the biggest stage of all.
Some would argue that the IPC Powerlifting World Championships are harder to win than the Paralympics.
There is no doubt that many underdogs will emerge to challenge the current world champions. In true Rocky Balboa style, the world could witness the biggest shocks in the history of the sport's World Championships.
I consider myself a massive underdog heading into Dubai. I've had a roller-coaster journey in my powerlifting career through my ongoing fight with my incurable Crohn's disease and the heartbreak of London 2012.
I'll be up against a reigning Paralympic champion and the current world champion in my weight class.
The World Championships are an opportunity for me to show the world that I can be competitive in a world-class field.
Like Rocky, I want to show how I can dig deep within myself to find that extra gear to come out on top against the odds. That's how I see every challenge in my life, no matter what's thrown at me; I know I have the capabilities to fight and succeed in the end.
Rocky's hard work ethic always gets me through my "Big Friday" training sessions, when I push my body and mind to its limits.
I really feel sorry for anyone in the gym with me on a Friday, as I have the soundtrack on full blast getting ready to lift big weights. If I manage to pull off an unexpected world title in April, then Rocky would have been part of my journey in some slight way.
There is no doubt that the "Eye of the Tiger" song would be my ideal entrance music in Dubai.
It would be a pleasure to meet Stallone one day, just to tell him that Rocky has got me through some very tough times on the bench.