Chuck Aoki: Games are over, what do we do now?
The US wheelchair rugby player reflects on one of the most difficult questions high-performance athletes think about.
19 Apr 2017
Imagen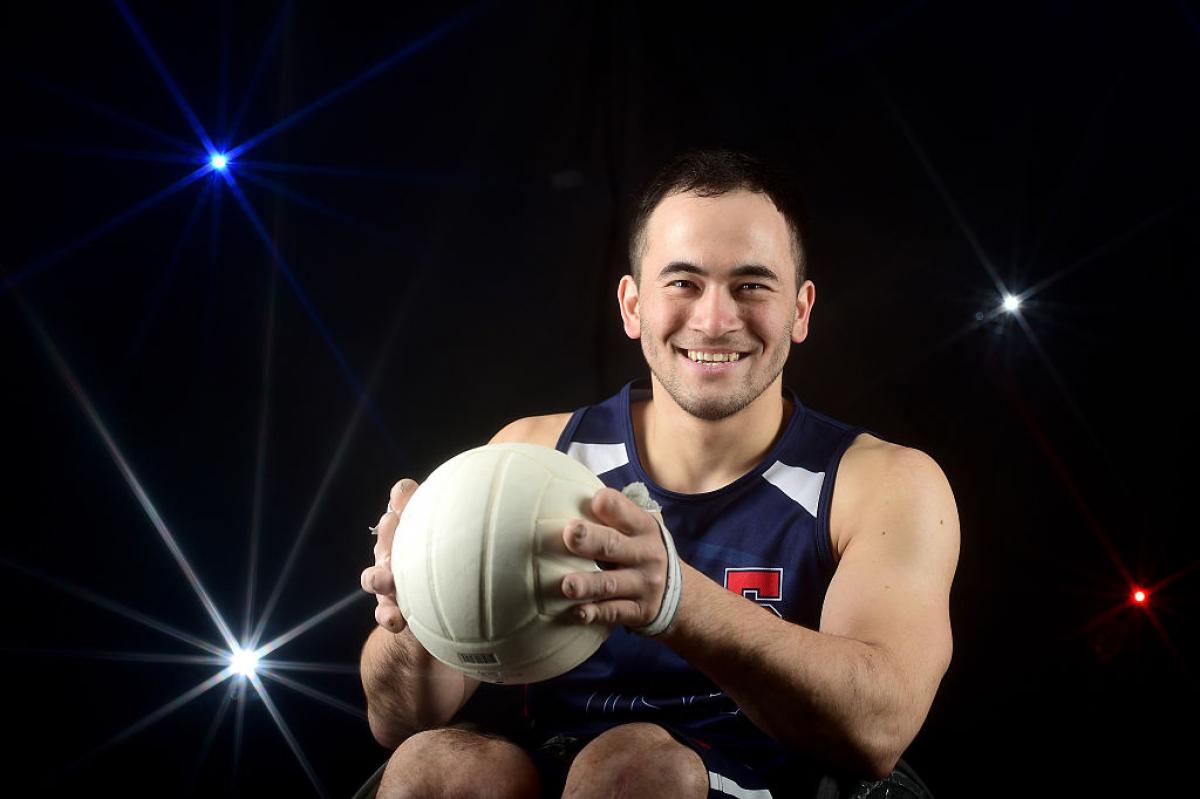 ⒸGetty Images
"What do you do when something you're passionate about ends? First, take time for yourself"
A few weeks ago though, someone asked me about Rio, and while I was recounting a few stories, I started reflecting on the whole experience, and then asked myself "What do I do now?"
About a month after the Rio 2016 Paralympics ended, I heard this refrain from several of my teammates, in one form or another. It's a good question, and one that doesn't have an easy answer. I'm willing to bet that athletes across all Paralympic and Olympic sports said something similar as well. I'll admit I didn't have a good answer for my teammates. This blog is my attempt to answer that difficult question.
Paralympic and Olympic athletes have privileged lifestyles. While not every day is easy, and we sacrifice an immense amount to be successful, this doesn't take away from the fact that representing your country at the highest level of sport is an incredible honour and privilege. What happens because of this privilege, however, is that we end up living in a bubble. This bubble can last for years at a time, depending on how long one's career is. And while we live and train in this bubble, the world keeps moving.
The bubble grows and grows, all the way through the Paralympics. It even stretches beyond the Games, as during the first month post-Paralympics, you exist in a sort of blissful unawareness. Congratulations abound, and everyone wants to hear about the Games. One day though, you wake up, and realise it's not the same. Everyone else is going back to their lives. The attention subsides. And you're left there with your memories, something shiny (hopefully), and a growing fear of what comes next. The bubble has popped.
Building your life around a singular event that takes place every four years is not something that most would recommend. Yet to be successful at the Paralympic and Olympic level, it is an absolute necessity. Once it's over, however, there is an unmistakable sense of emptiness that replaces the focus. This emptiness becomes fear, and with this fear comes the realisation that while we have been training, the rest of the world hasn't been waiting for us.
I'm starting to speak of my own experiences now. As a graduate student, I've been able to fill the emptiness with something I've found a passion for. And while this has helped, I can't help but feel like I'm behind my fellow students. This feeling has been my struggle since I returned from Rio. While I was in my bubble, my peers were working, studying, and learning to navigate the professional world. We had all spent the past four years committed to improving ourselves. Yet suddenly, it felt as though what I had been doing counted very little. Grappling with these feelings is something that continues to this day. And I don't fully know how to handle it. But I believe I now understand how to answer that question I began with.
What do you do when something you're passionate about ends? First, take time for yourself. Understand what you want. Then discover your other passions, outside of your sport. Develop these passions. Embrace the experiences you have had, and translate them into the new, non-bubble world. It can be done, scary and as challenging as it may seem. And then? Start thinking about the next four years, any way you want.