Deborah McFadden: Tatyana's Sochi medal is her most meaningful
Deborah McFadden on the meaning of her daughter's silver medal, and why she supported Tatyana in her dream to gather her adopted and birth families to watch her compete in the country she was born.
22 Nov 2014
Imagen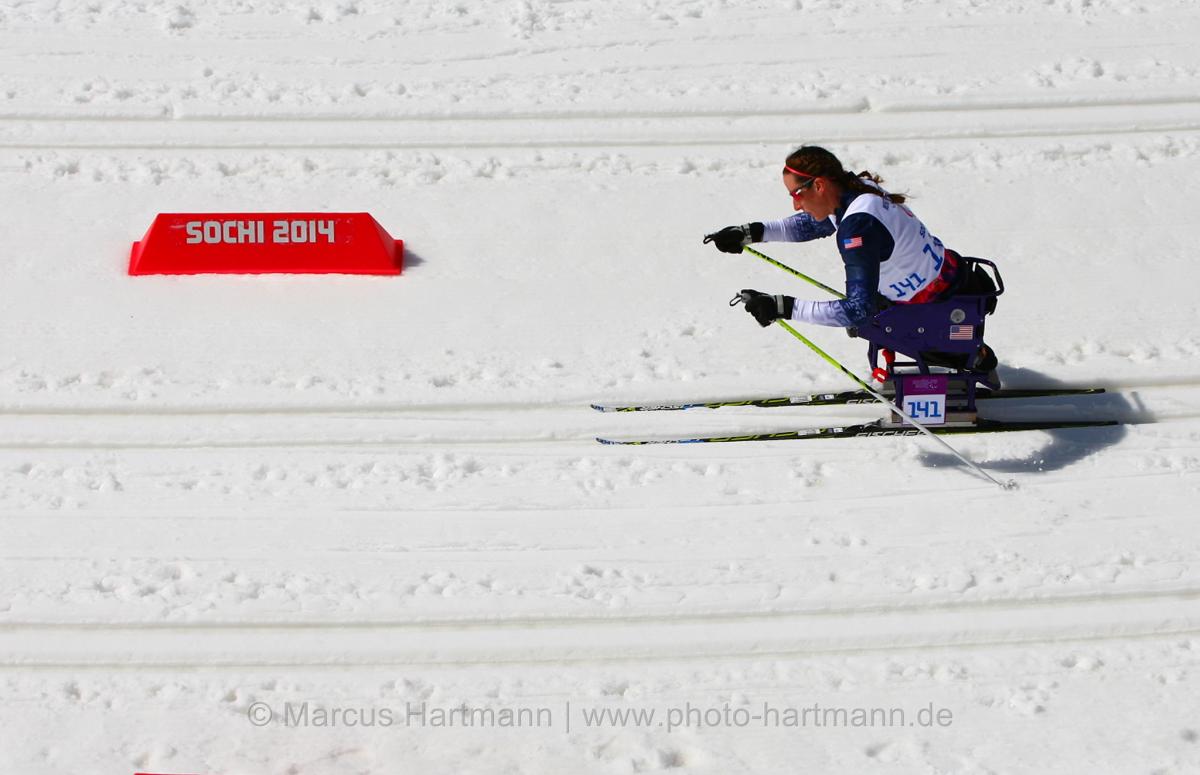 Ⓒwww.photo-hartmann.de
By Deborah McFadden
"That particular medal has more meaning and more power than any other medal she has ever won."
American multiple world and Paralympic track champion Tatyana McFadden was adopted from a Russian orphanage at the age of six by Deborah McFadden.
Tatyana made a stunning switch to Nordic skiing from athletics for Sochi 2014, winning a silver medal in the women's 1km cross-country sprint sitting, an achievement which made it into the IPC's Top 50 Moments of 2014.
Deborah reflects on her experience of Sochi 2014, being an adopted mother and her daughter's dream to bring her birth and adopted families together to watch her compete in the country she was born.
When I asked Tatyana why she wanted to go to Russia, she said she wanted President Putin to know that adapted children are doing fine and that disabled children are doing good things in life.
When I asked her how she was planning on doing that, she said, "well, by getting a medal!"
That's Tatyana and I am very proud of her. She is very humble with all of her awards but she also doesn't forget where she came from and who she has to be thankful too. I'm proud of the young women that she has become for exactly that reason.
Tatyana was also motivated to thank the people who gave her life and helped her - her birth mother Nina and aunt, the orphanage director and the lawyers that helped her get to America. That's why she wanted to fulfil her dream and invited 10 people to Sochi to watch her compete all together, as a family.
I can't tell you how many people have written to me since we did that to say that I gave them a different perspective on adoption - That it's ok not to be angry at Nina for giving up a child.
When I think about Tatyana's birth mother, I don't wonder why she did what she did. I understand that she couldn't care for her and had Tatyana stayed there is no question that she would have died.
As I thought about meeting her in Sochi I therefore felt it was my job to ease her pain.
That's because in her giving birth to Tatyana I am able to have a wonderful daughter. I understood that it was my responsibility when we were in Sochi to thank the woman for not being selfish because she could have abandoned her, and we wouldn't have found any of the paperwork that allowed Tatyana to be adopted.
So when we were in Sochi I had two things in my mind. The first was concern for Tatyana's emotions. I didn't want Tatyana to think that she had to choose between the two of us because she grew up with me. The second was concern for Nina and that's why I spent a considerable amount of time stood next to her.
There's a wonderful poem called Two Mothers which says how I truly feel.
As for Tatyana, in Sochi she kept saying she was at peace. For everything that everyone tried to do for her in the first few years of her life, there was no hope for her. So for her to come back and not only be alive but to be a silver medallist is incredible.
I also understand that the power of that silver medal was not in the winning of the medal for your country, but it was also that particular medal has more meaning and more power than any other medal she has ever won.
Related Videos