Guido Bonsen: London fuels future of para-athletics
Dutch para-athletics coach Guido Bonsen blogs about the London legacy and what lies ahead in regards to Lyon 2013 and Rio 2016.
21 Nov 2012
Imagen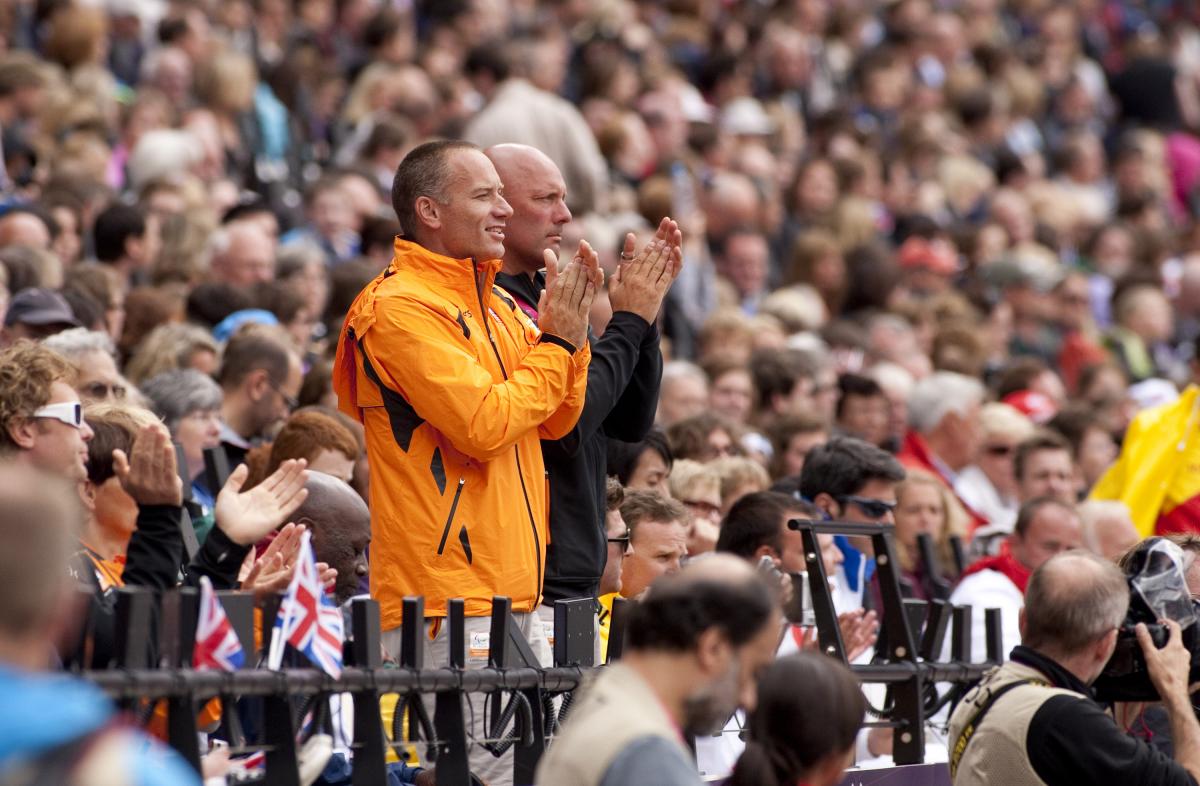 ⒸGetty Images
The impact the performances of the team had when we came back to the Netherlands was without comparison.
Hello, my name is Guido Bonsen, and I am the head coach of the Dutch para-athletics team.
The IPC asked me to blog about what keeps me busy, and of course, about the Dutch para-athletics team.
I am honoured to do so and would love to keep you up to date, and I hope to post a blog at least once every month.
Let's get back to London now.
Still, every time I talk or think about it, I get goosebumps.
The Games were so well organised, the volunteers were amazing, the weather was great and the crowds were just unbelievable.
On top of that, my team preformed at the top of their abilities. We worked hard for it the past three years, but nevertheless, it was just amazing to see almost everything fall into place those 14 days in London.
Not only the medals from Marlou van Rhijn, Amy Siemons, Kenny van Weeghel, Ronald Hertog and Desiree Vranken but also the amazing performances of Iris Pruysen, Suzan Verduijn and Henk Schuiling.
Besides that. we were a real team, winning and celebrating together but also being supportive to the ones who couldn't perform to their best.
The impact the performances of the team had when we came back to the Netherlands was without comparison. There were headlines in the papers, a royal decoration for Marlou and hometown celebrations for all athletes.
After London, we took a long time off.
Athletes and staff had to rest and some of them had to think about their futures.
We started training again at the end of October. We started without Marije Smits and Suzan Verduijn. Both of them decided it was time to finish medical school.
Marije (T/F42) participated in three Paralympic Games and won a silver medal last year at the World Championships in Christchurch in the long jump. She was and is a real ambassador for para-athletics in the Netherlands. She will be missed at training but I am sure she will be involved with the Paralympic Movement one way or the other.
Suzan (T/F44) participated in her first Paralympics in London. Earlier this year she won the long jump at the European Championships in Stadskanaal. And also this year she was the third female in the history of our sport to pass the magical barrier of jumping 5m.
At an emotional dinner, both girls were appointed ambassadors of the Dutch para-athletics team.
And so now we started training again and are on our way to Lyon 2013, and of course Rio 2016 is at the end of our horizon.
We had a NPC talent day with almost 100 new boys and girls. On 17 November, we followed this with the 26 best talents from that first day.
Will there be a new champion in this group? A new Marlou or Kenny? Prospects for Rio 2016 already?
Time will only tell, but I have seen some real talent already.
London showed Paralympic athletics are very much alive, worldwide and in the Netherlands.
It also showed we have a big legacy to live up to. There's now a lot to discuss: commercial value, getting more attention at our World and Regional Championships, single class-events versus multi class-events and the discussion about the programme of Rio.
We have a lot of opportunities but also a lot of questions to answer.
I am looking forward to the IPC Athletics Sports Forum (6-7 December in Frankfurt, Germany) where we will discuss these issues with all the coaches, technical directors and other staff who are involved in the Paralympic Movement.
A very important and exciting time lies ahead of us.
Related Images