Josh Pauls: USA-Canada rivalry healthy for sledge hockey
Heading into the World Sledge Hockey Challenge, IPC One to Watch Josh Pauls shares why his team's rivalry with Canada is a good thing.
29 Nov 2013
Imagen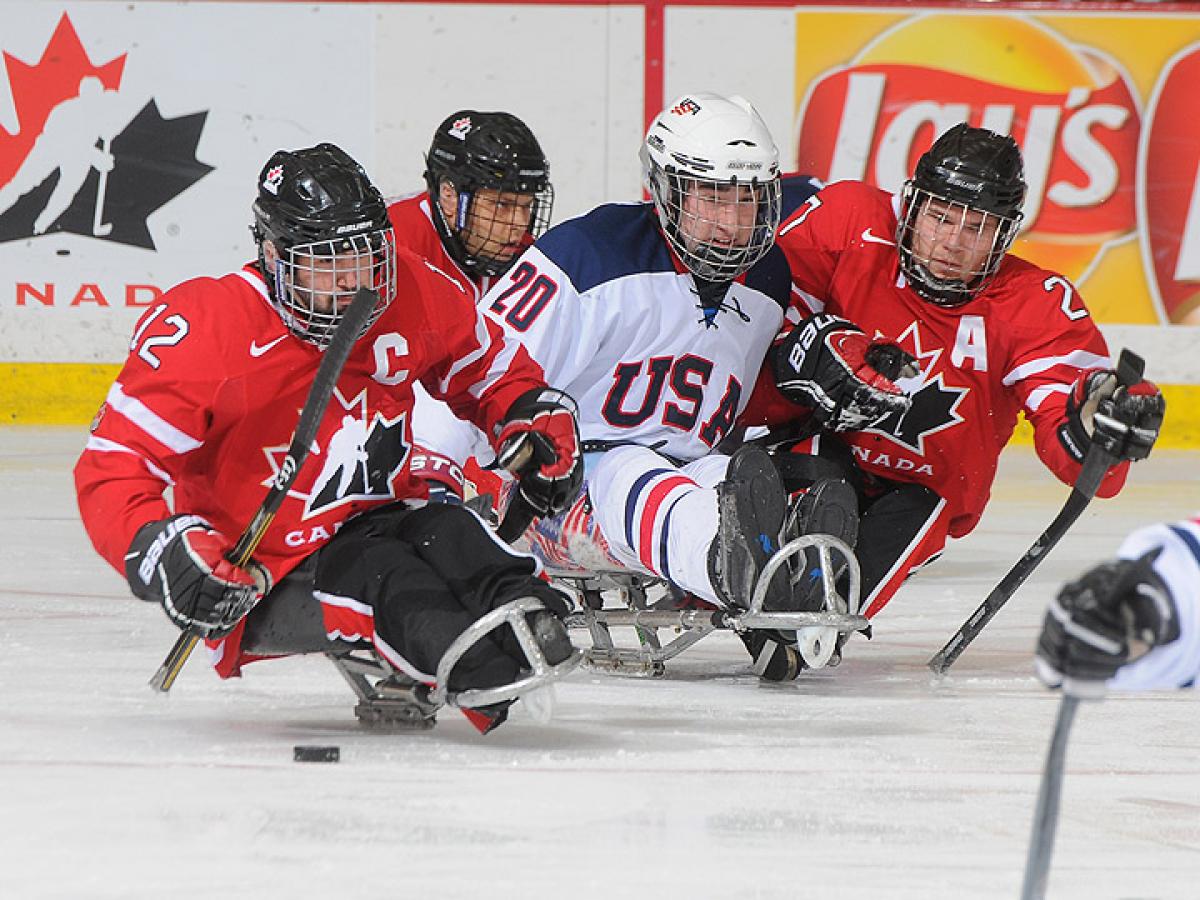 ⒸAndy Devlin | Hockey Canada
By Josh Pauls
The next battle for North American supremacy takes place on 4 December, and I can promise, you will not want to miss it.
The United States and Canada.
When many people think of hockey in these two countries, they think back to the 2010 Winter Olympic Games and that epic gold-medal match which needed overtime to decide a winner.
But you know what? This North American rivalry is alive and kicking in ice sledge hockey, too.
Since the World Sledge Hockey Challenge (a four-nation tournament held in Canada) started in 2007, only the US and Canada have captured gold.
And as far as World Championships go, the past four titles have gone to a North American team.
Canada captured the title in 2000, 2008, and 2013, while we have taken it in 2009 and 2012.
Ice sledge hockey has come a long way since I first started on the national team in the 2008-09 season. Teams are much more evenly matched and there is much less separation from the top teams to the rest of the A-Pool.
With that being said, there is just something different about games when the US plays Canada.
The hits are that much harder, the passes are that much crisper, and the goals are that much sweeter.
You can tell on the ice that we don't get along.
In able-bodied hockey, the "North American" style is classified by a hard-hitting, grind-it-out type of play and our sledge hockey teams both embody the style to a "T."
There is trash talking, extracurricular pushing and shoving, and one time there was even a line brawl.
Now, off the ice, it is a different story.
There is a mutual respect between the two teams widely considered to be top two in the world.
We know they're going to bring their best game and they know we will bring ours. It is pretty much a toss-up between our teams when we play, and that's exactly the kind of competition and rivalry that is healthy for the sport.
Related Images