Per Kasperi: If I were stuck on an island …
The Swedish ice sledge hockey player had a little fun picking out the five teammates he would choose to be with if he were stuck on an island.
02 Mar 2014
Imagen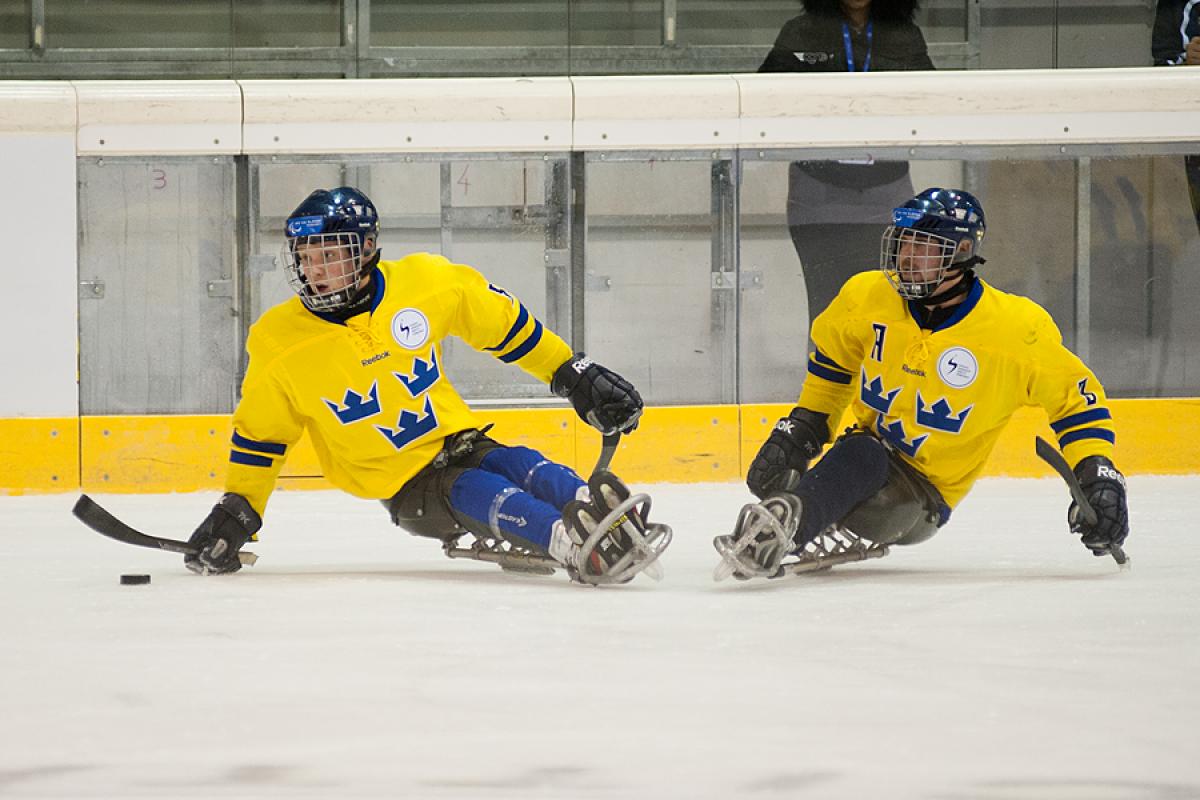 ⒸLuc Percival
By Per Kasperi
Sweden are the No. 8 ice sledge hockey team in the world entering the Sochi 2014 Paralympic Winter Games.
Heading into the Sochi 2014 Paralympic Winter Games, I was recently asked which five of my ice sledge hockey teammates from Sweden I would choose to be with if I were stuck on an island.
Below I've listed the five and the reasons for them. The rationales are based on how I know them. They are not necessarily how they always are, but just how I know them. I don't say that this is how they are, but this is how I know them.
Peter Ojala
We get along very well as two forwards on the ice, and he always thinks positive about everything and is a funny and a very smart guy. He is a great sledge hockey player who doesn`t give up and he never complains. He is very strong, and that can come in hand on an island.
Marcus Holm
I have known this defenceman for a long time and he is a great guy that you have a lot of fun with. Whenever he has something to say, it's very well thought out. Marcus is the one that I have known the longest of all the five I've listed here.
Niklas Rakos
I've known him as well for a long time, as we've played sledge hockey as forwards together since we were young. He is a very thoughtful guy who always solutions to everything. He would be a great resource on an island, as he works outside in in nature on a daily basis.
Christian Hedberg
He is a smart and very kind guy. Although he is a new defenceman on the team, but it already feels like we have known each other for a long time. I got a feeling that his not the person that would get angry about stuff in the first place cause he is very calm and relaxed. Christian have travelled a lot in his life so he is used to different environments and that can be useful if we were stuck on an Iceland.
Stefan Olsson
Stefan, both a sledge hockey and wheelchair tennis player, is a cool guy that I get along with and is easy to talk to. He is very much like me when it comes to competitions, as he sets high goals for himself that he always strives to accomplish.