The Paralympic Games legacy: Changing societies forever
With Brazil passing a new law that will transform the lives of millions of people with an impairment, are the Paralympics now the world's number one sporting event for delivering societal change?
17 Jul 2015
Imagen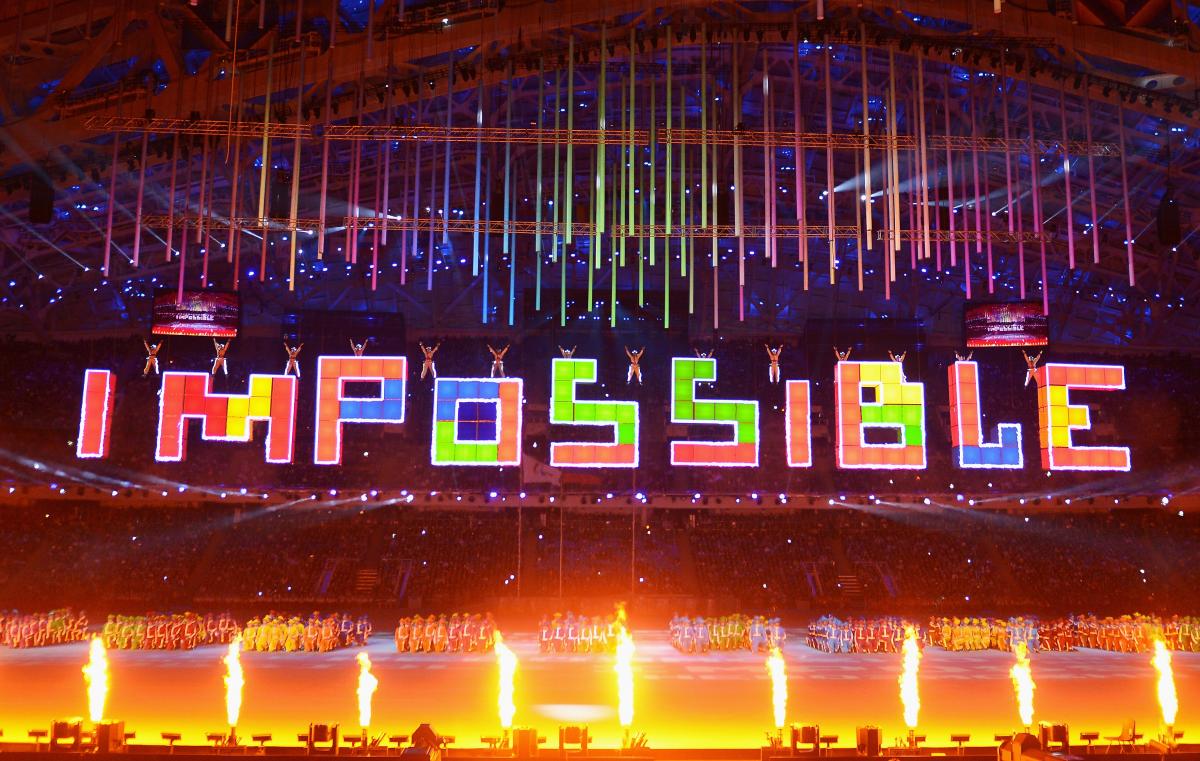 ⒸGetty Images
By Craig Spence, IPC Director of Media and Communications
"I truly believe the Paralympic Games are the world's number one sporting event for delivering societal change."
When a city or country stages a major sporting event, one of the biggest talking points is always the legacy the sporting spectacle will leave.
Many judge a legacy immediately after an event - looking at factors such as TV audience size, media coverage, spectator attendance and commercial income generated - to determine whether an event has been a success or not.
Others view a legacy over a longer time frame and measure how the event has influenced sports participation, whilst others focus on how any purpose built venues are being used afterward.
For all sporting events, the factors that determine their success are pretty much the same, with the exception in my view of the Paralympic Games.
Like any other mega-event, the Paralympics leave a tremendous sporting legacy. But what makes them unique is the social legacy they leave behind too.
To illustrate my point I'd like to give you some examples on why I believe the Paralympic Games are now the world's number one sporting event for delivering societal change.
Changing China
In China there are 83 million people with an impairment and, up until 2001 the majority were excluded from society. The country was inaccessible, inhospitable and, in many ways, inhumane for anyone with an impairment.
The Beijing 2008 Paralympics changed all that. Winning the right to stage the Games acted as a trigger to improve the lives of millions of people with an impairment and protect their rights as equal members of society.
In the seven years leading up to the Beijing Games, new legislation and laws on accessibility and inclusion were passed, a whopping RMB 1 billion – equivalent to EUR 124 million and the sum of the last 20 years' investment – was spent on making 14,000 facilities, roads, transport hubs and public buildings accessible throughout China.
More than RMB 67 million was spent on making China's tourist destinations such as the Great Wall of China and Forbidden City accessible for tourists.
Today, people with a disability in China enjoy a better social status, more public attention, respect, improvement of social security, employment opportunities, better education and much, much more.
Would such monumental change have taken place had Beijing not staged the Paralympic Games? Probably not. Thankfully Beijing is not the only place where such societal change has taken place as a result of hosting the Paralympics.
Transforming Russia and London legacy
Inspired by what he saw in 2008, Sochi 2014 President and Chief Executive Officer Dimitry Chernyshenko decided he wanted to deliver something similar in Russia when it staged the Paralympic Winter Games.
Sochi's election as host city led – for the first time - to Russian authorities and society paying attention to the issue of inclusion and creating accessible environments for all.
New legislation was passed at the highest levels of government, and the Sochi 2014 Organising Committee created a barrier-free infrastructure, ensuring that everything built for the Games was accessible for all.
Sochi is now a blueprint for the rest of Russia, with over 200 cities already using what was created for the Games as a guide to further their own accessibility.
Hundreds of accessible buses used by para-athletes during the Games are now in daily use in multiple cities around Russia. It is clear that thanks to the Sochi 2014 Paralympic Winter Games, the lives of millions of Russians with an impairment have been permanently improved and enriched.
Both China and Russia are similar; both were countries that, up until winning the right to host the Paralympics, did not have a good track record for the inclusion of people with an impairment. By no means are both countries now perfect, but the Paralympics acted as a catalyst to stimulating change for the better.
The societal legacy left by the Paralympics has not been confined to Beijing and Sochi. Post-Games research following London 2012 showed the Paralympic Games there led to seismic shifts in attitudes and perceptions toward people with a disability in Great Britain. Millions of people changed their views just by witnessing the fantastic sporting performances of athletes.
Huge progress in Brazil
On 7 September 2015, we will celebrate one year to go until the Rio 2016 Paralympic Games. Even before the action starts there, the Games are already having an impact.
Lots of the host city, including the historical Porto Maravilha area, is being made accessible ahead of next year's Games.
Possibly the biggest legacy Rio 2016 will leave is the Inclusion of People with Disabilities Act announced in early July by Brazilian President Dilma Rousseff.
This new act aims to improve the lives of 50 million Brazilians with an impairment and lead to increased funding in para-sport. It eliminates accessibility barriers in transport, housing, services, education, sport and the exercise of citizenship and states that more revenues of the federal lotteries should be invested in sport. Of this increased investment, the Brazilian Paralympic Committee will benefit from around an extra EUR 20 million each year to spend on developing para-sport in the country.
This is absolutely amazing news. It underlines why I truly believe the Paralympic Games are the world's number one sporting event for delivering societal change.
To finish I'd like to leave you with a quote from a Chinese politician following the Beijing 2008 Paralympic Games which, to me, says it all.
"Thanks to the Paralympics, the image of people with a disability in China is no longer one of a garbage-collector, or of a beggar, but of a football player, a long jumper or a shooter."
Craig Spence is the IPC's Director of Media and Communications.
You can follow him on Twitter @craigspence