Stuart Lieberman: Paralympic war veterans
The IPC's Editorial and Social Media Co-ordinator explains why athletes injured in war shouldn't need a specific day to honour their stories, but instead should be acknowledged on any given day.
25 Jan 2013
Imagen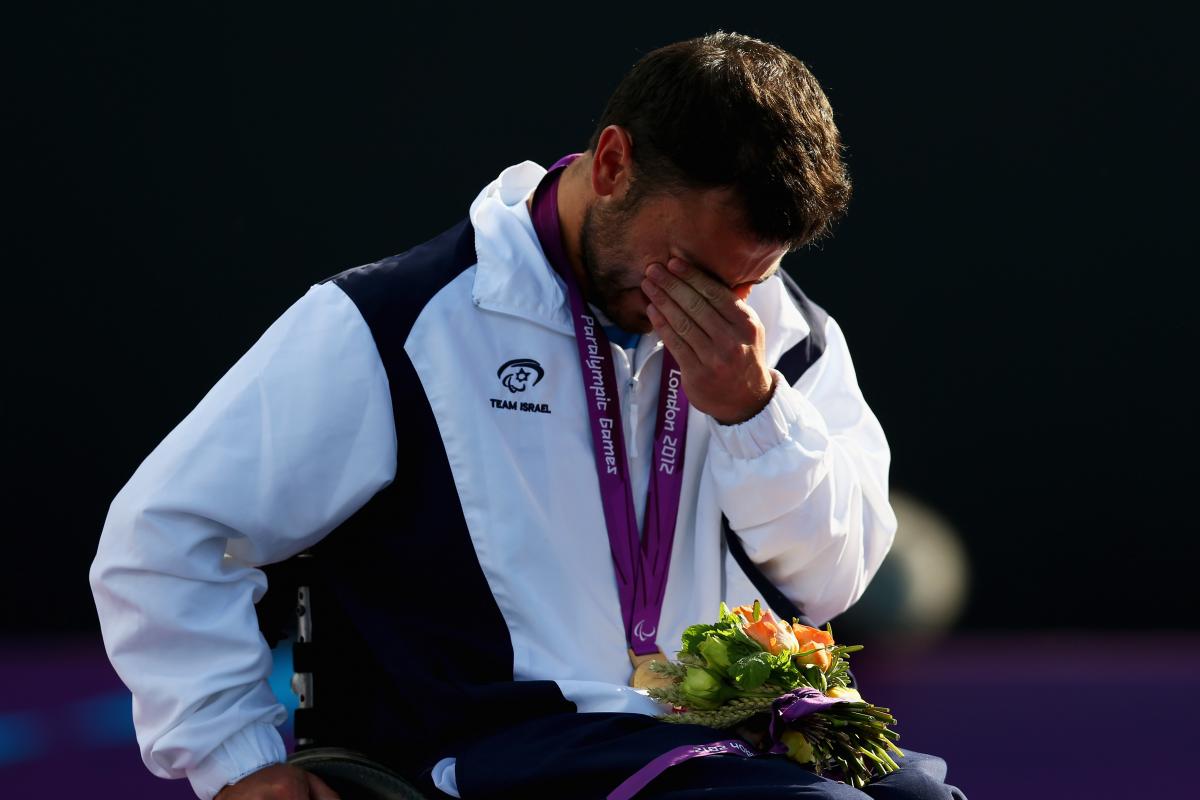 ⒸGetty Images
It's every day that these former war veterans hold the story of fighting for their respective countries and are now training or have trained for the second largest multi-sport event in the world.
Sometimes, it's hard not to get caught up in the midst of the medals, the rise and fall of publicity and the breaking of world records when it comes to Paralympic sport.
We always say it's about ability, not disability, and we question how much to focus on an athlete's back story versus his or her achievements on the field.
But in certain cases, the back story carries enough weight to become a frontline story, too.
I'm talking about war veterans.
I know today is not Memorial Day, Remembrance Day or Veteran's Day.
But that's the point. That's exactly why I'm bringing up this topic on your average Friday.
These para-athletes shouldn't need a specific day for media to tell their stories. It's every day that these former war veterans hold the story of fighting for their respective countries and are now training or have trained for the second largest multi-sport event in the world.
Below is just a small sampling of those war veterans who participate in para-sports.
So take a minute today to Google one of these names. Read their back story, and then when you see them competing in their respective sports, you'll have a little extra verve when you're cheering them on.
Melissa Stockwell (USA, para-triathlon): Stockwell was the first American female soldier to lose a limb in the Iraq war when a roadside bomb hit her Humvee during a routine convoy in April 2004, just a month into her deployment. Since having her left leg amputated above the knee, she competed in swimming at the Beijing 2008 Paralympics and has won a para-triathlon world title the last three consecutive years. As the first Paralympian I ever met, I had the privilege of climbing a mountain in Colorado with Stockwell, and boy did she make me feel lazy.
Noam Gershony (Israel, wheelchair tennis): Without a doubt, Gershony's story was my No. 1 Paralympic moment from 2012. On 20 July 2006, the Israeli army pilot's helicopter crashed to the ground near Ramot Naftali during the Lebanon War. Gershony, who suffered several severely broken bones and was bleeding from his nose, mouth and ears, was the only one to survive the crash. Last September, he won gold in the wheelchair tennis quad singles competition in his Paralympic debut, and upon hearing his national anthem on the podium, a flood of tears came out.
Pete Dunning (Great Britain, alpine skiing): The former Royal Marine lost both legs in a land mine explosion in Afghanistan in 2008 and discovered his talent for skiing during his rehabilitation. Now a member of the British Disabled Ski team, Dunning is aiming to qualify for the Sochi 2014 Games.
Dominique Bizimana and Jean Rukondo (Rwanda, sitting volleyball): The Rwandan sitting volleyball teammates fought on opposite sides during the country's civil war 19 years ago. Rukondo served as a solider in Rwanda's national army, losing his entire left leg after stepping on a landmine, while Bizimana lost the lower half of his left leg fighting for the Rwandan Patriotic Front. They both represented the same side in London' making for one of the most riveting human interest stories on the sitting volleyball court.
Bosnia and Iran's men's sitting volleyball teams: Several players on both teams have helped produce Paralympic champion-winning squads on the sitting volleyball court, as both sides have numerous stories to tell from the battlegrounds. Iran have won five of the past seven Paralympic golds, while Bosnia won gold at the Athens 2004 and London 2012 Games.
Dominic Larocque (Canada, ice sledge hockey): As a member of the Canadian Forces, Larocque lost his left leg in Afghanistan in 2007. Ten months after finishing rehab, he made Canada's ice sledge hockey national team and is now considered one of the sport's most promising players.
Bradley Snyder (USA, swimming): On 7 September last year, Snyder swam to Paralympic gold in the 100m freestlye S11, exactly a year to the day the former US Navy hero lost his eyesight while serving in Afghanistan. He quickly rose to fame with a front-page feature in the Washington Post, and he was honoured on national television back home by American President Barack Obama.
Jon-Allan Butterworth (Great Britain, cycling): Butterworth lost his left arm in Iraq in August 2007, when he was involved in a rocket attack on the Basra Air Station. He entered the Paralympic world in October 2007, while he was recovering in Surrey, and he flourished in no time, winning three silver medals on the track at the Velodrome at London 2012.
Stuart Lieberman is the IPC's Editorial and Social Media Co-ordinator. You can follow him on Twitter at @StuLieberman.
Related Images