Barbara van Bergen campaigns for more women in Para sport
The 43-year-old is the only female skier in the Dutch Beijing 2022 Para Alpine Skiing team
08 Mar 2022
Imagen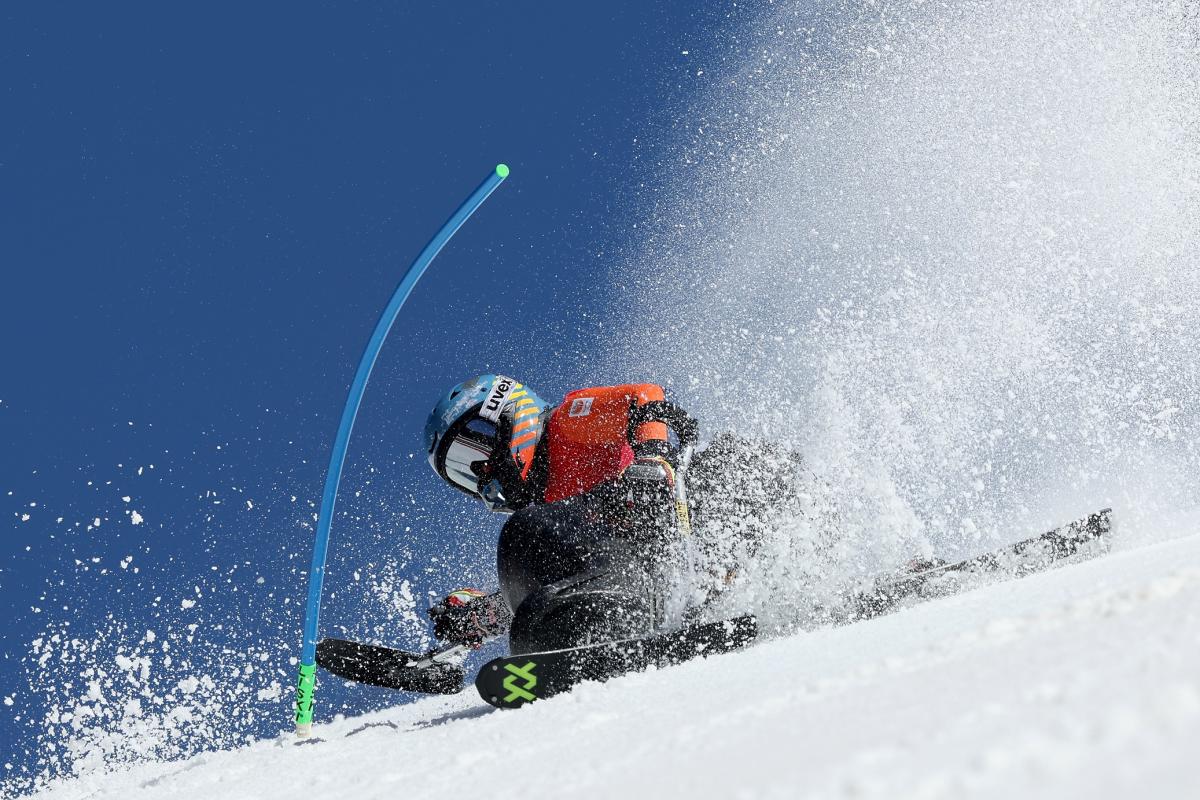 ⒸGetty Images
By OIS
When it comes to downhill skiing, you have to embrace the fear of racing down a slope at more than 100km/h.
The only female skier on the Netherlands' Beijing 2022 five-athlete Para Alpine Skiing team, Barbara van Bergen does just that — and she would like to see more women do the same.
"You totally need to have a lot of guts and even I have my moments of, 'Oh my god, what am I going to do?'" the 43-year-old sit skier said.
"But when you finally get out of the start gates and you hit the first and the second gate, then you're like, 'OK, this is so much fun'. There's no turning back."
"It's only go. You can never do it half way. It is only 100 per cent or don't go, because then it's going to be dangerous. You have to be fully present. And I think that a lot of the girls really find it difficult to step over that hurdle of where your heartbeat is in your throat and you think, 'oh oh'."
Van Bergen is making Paralympic Winter Games debut at Beijing 2022, just as she made her Paralympic Summer Games debut in the same city in 2008 in wheelchair basketball. 
She switched to Para Alpine Skiing after helping her wheelchair basketball team earn bronze medals at London 2012 and Rio 2016. Her hopes of competing as a skier at PyeongChang 2018 were dashed when the qualifying races for her signature speed events were disrupted by bad weather.
"The season of PyeongChang was a season where whenever you organised a speed race, it would be either a metre of snow, tons of wind, no vision," she recalled. "All the speed races were cancelled. We finally managed to have a last world cup speed race (in February). But I made some mistakes and didn't make it to the finish." 
Despite the flighty nature of speed racing, four years later it still remains Van Bergen's main love.
"I've learned to embrace that kind of feeling. The fear is going to be there, but it's not going to be in my way," she said. "I know what I can do. I know what I have to do. And it also helps me to say it out loud and talk about it with my coach, because if I say it out loud then half of it is gone. Take a few deep breaths, talk about what the focus points are and what I should do and what I can do, and then you go."
Van Bergen is the only Dutch female racer who qualified for Beijing 2022 after standing skier Claire Petit was injured at the World Championships in Lillehammer, Norway, in January. Van Bergen herself flew into the nets and got a concussion in the third race of the Worlds, but recovered in time for Beijing 2022.
While she enjoys the camaraderie on her predominantly male team, she is a big campaigner for getting more female skiers into the sport.
"The problem sometimes with the ladies is that they think about getting married, having children," van Bergen said. "Or when they start skiing at a young age, then after doing it for 10 years, even if they are still really young and in their 20s, they think, 'Well, I might go and focus on my other life. I went to school, maybe I should do something with that'.
"We need a lot of organisation, a lot of talking about it, a lot of going around and making sure that girls know that it's not only fear and breaking bones and only for boys."