Biathlon issues to be raised at VISTA2013
The question of finding a balance between accessibility and having a competitive edge in biathlon rifle technology will be discussed in-depth at May's VISTA2013 conference.
25 Apr 2013
Imagen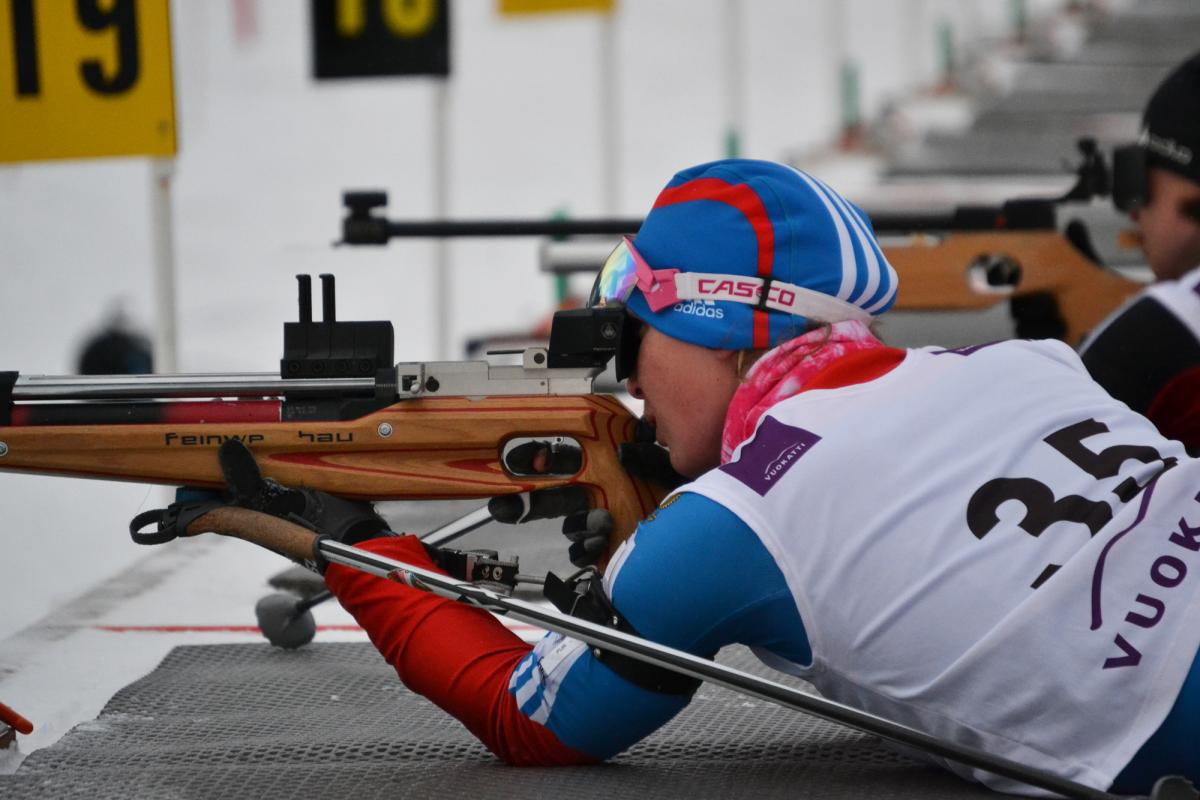 ⒸArja Korhonen
By Robert Murray | For the IPC
"The guns are getting better and the competition is getting higher."
In biathlon, technology has played a significant role in giving some athletes an advantage before a race even begins.
VISTA2013, the IPC's Conference that this year will focus on "Equipment and Technology in Paralympic Sports," is set to take place from 1-4 May in Bonn, Germany.
The need to balance accessibility needs with having a competitive edge in biathlon has been scheduled as part of the scientific programme at VISTA2013.
Of particular importance to biathletes is the evolution of rifle technology since the sport was introduced at the Innsbruck1988 Paralympic Winter Games.
"The guns are getting better and the competition is getting higher," said Vancouver 2010 Paralympic champion Nils-Erik Ulset of Norway.
Biathlon rifles can be any type of air or CO2 rifle. For visually impaired athletes, the rifles are equipped with electro-acoustic glasses.
This differs from able-bodied athletes who compete using .22 calibre rifles. Unlike .22 calibre rifles, air rifles tend to malfunction during colder weather.
"I hope that we can go with the (.22 calibre rifles)," said Ulset.
The switch could prove beneficial to athletes. By using these rifles, Ulset discussed how athletes would then be able to compete based on their athletic ability, rather than if their rifle could properly fire.
Looking to establish parity in the playing field, Ulset referred to the recent 2013 IPC Nordic Skiing World Championships in Solleftea, Sweden, as a prime example of how technology affected the competition.
The cold weather caused rifle malfunctions that affected several athletes, including Ulset in the shooting portion of the events.
Prohibitively expensive
In addition to the cold weather challenge, other issues are causing barriers for athletes attempting to compete in the sport.
"One of our challenges at the moment is that the rifles are very expensive," commented World Cup veteran Anne-Mette Bredahl of Denmark.
Bredahl won one of the first gold medals available in biathlon when women started competing at the Lillehammer 1994 Games.
Earlier in her career, her guide would load and adjust the rifle for her, which caused several problems if the guide was not as focused as she was.
In the heat of competition, this had the potential to throw off her rhythm, costing her valuable seconds in the race.
To Bredahl, being in the zone during competition is incredibly important.
"When I get to the shooting stand, I lie down, put on the headphones and then I'm in a world of my own," she said.
With the technological advancements like rifles equipped with electro-acoustic glasses, Bredahl and several other athletes have been able to gain independence over their training.
"Now, I can work on my own rhythm just like able-bodied biathletes who train their shooting and make their own shooting style," she said.
An even playing field
Technological advancements in Paralympic sport have helped significantly improve the level of competition and performance of individual athletes.
"Providing an even playing field is a major challenge," commented Brendan Burkett, one of the keynote speakers for the VISTA2013 conference and a member of the IPC's Sports Science Committee.
"This extends to access to equipment, resources, financial resources for travel, etc."
Despite these advancements, barriers still exist, creating disparity among the field of competitors.
Burkett commented further on the challenges in establishing an even playing field.
"There is so far no one perfect way to prepare for competition," Burkett said. "It varies with the athlete, their background etc."
For more details regarding the entire scientific programme and a list of speakers at VISTA2013, check out the conference's homepage by clicking here.
Related Images
Related Documents