Bonn 2019: Poland's Julia Sadkowska finds freedom on dance floor
Multi-talented 21-year-old competes in four Para sports but finds the biggest happiness in Para dance
21 Nov 2019
Imagen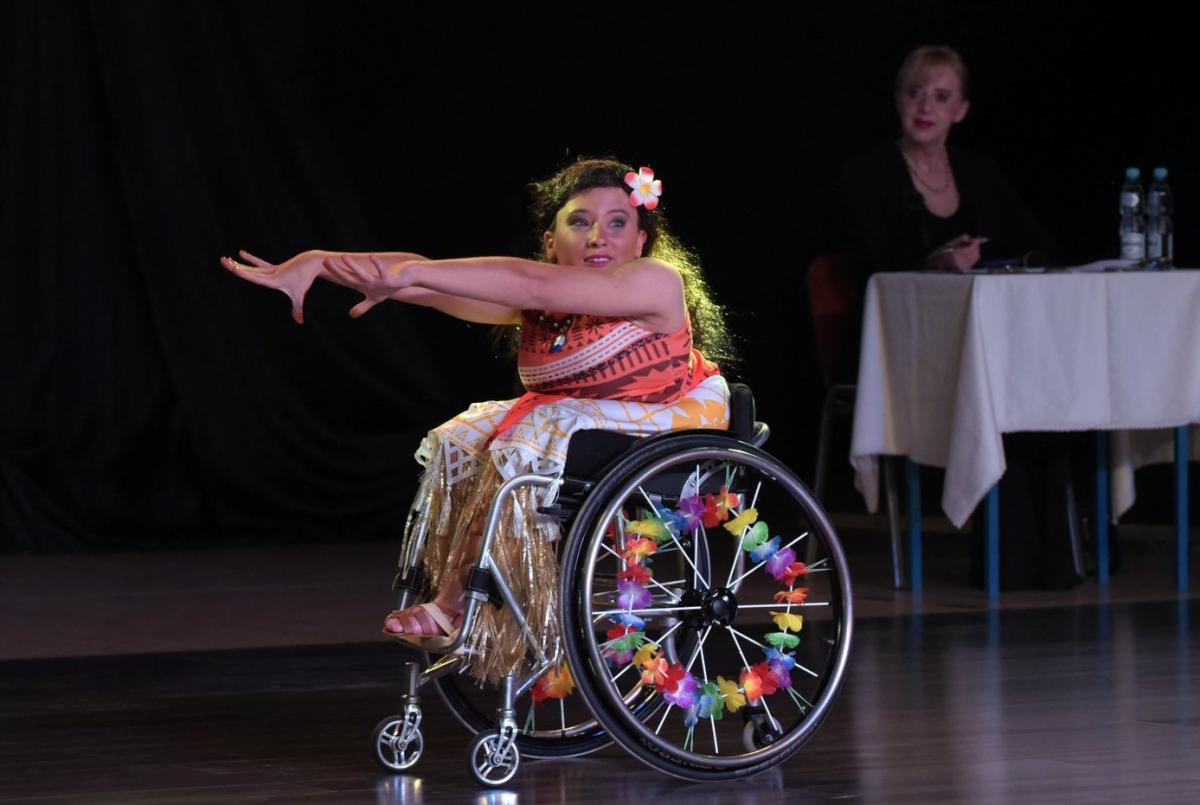 ⒸJacek Reda
By Amp Media | For World Para Dance Sport
Poland's Julia Sadkowska swims at a national level, is learning wheelchair basketball and has a long history in wheelchair tennis. But nothing can compete with her passion for Para dance. 
And the multi-talented 21-year-old is tuning all her athletic focus toward the 2019 World Para Dance Sport Championships, which run 29 November – 1 December in Bonn, Germany. 
"I started dance when I was six, I have been doing it for 15 years, and I loved it straight away," Sadkowska said, unable to keep the smile out of her voice. "I have always liked sport and in my opinion dancing is the best sport, the best way to spend your time. It is a combination of sport and fun. 
"I love everything about it, the music and the feeling, everything. It is my favourite. It fills me with happiness and gives me freedom. It has changed me."
Rising through the ranks
That sort of infatuation has helped propel Sadkowska's recent results. The Pole burst to prominence just over a year ago, finishing with the bronze medal in the women's singles standard class 1 (consisting of waltz, foxtrot, tango, Viennese waltz and quickstep) at her home European Championships in Lomianki. She fell short of another medal in the single freestyle. 
Less than 12 months later she won a first career gold medal at the Mainhatten Cup in Frankfurt, Germany – finishing ahead of both Belgium's Roswitha van Dorpe and Maria Manakou of Cyprus. 
Now she has her first World Championships in her sight and is modest about her chances of success. 
"I am a little stressed but it's OK. I am training a lot right now to cope with my stress. I will be very, very happy if I reach the finals. I don't know if I can win a medal. Maybe? But it will be very hard I think," she said. 
The Warsaw resident is a particular fan in the samba, revelling in the "Latin feel" of the dance. 
During the build-up to Bonn, she has been training four or five times per week. But that is only for Para dance. 
No time for rest 
"I swim maybe three times a week, basketball, I am learning at a club in Warsaw (KSN START Warsaw), which I train once a week," she revealed. "A few years ago I played tennis but I don't have time now. I am studying IT (information technology) in the weekends – my course is four years long and I am in the third year – and I train during the week." 
Sadkowska is a good enough swimmer to have claimed several Polish national titles in the 100m freestyle and breaststroke. The prospects of competing internationally in both the pool and on her beloved dance floor is one she likes the sound of but insists is a long way off.  
"I am not a member of the Polish national team," she said. "I need to swim faster to be in the team. It is very difficult for me to make the team. I do it more for fun. I enjoy it."
More information on the Bonn 2019 World Para Dance Sport Championships is available on the event website.