Buffalo 2015: Russia preview
Two years ago, you could have been forgiven for thinking that Russia did not have a chance at medals but now they are firmly in the top three for Buffalo 2015.
21 Apr 2015
Imagen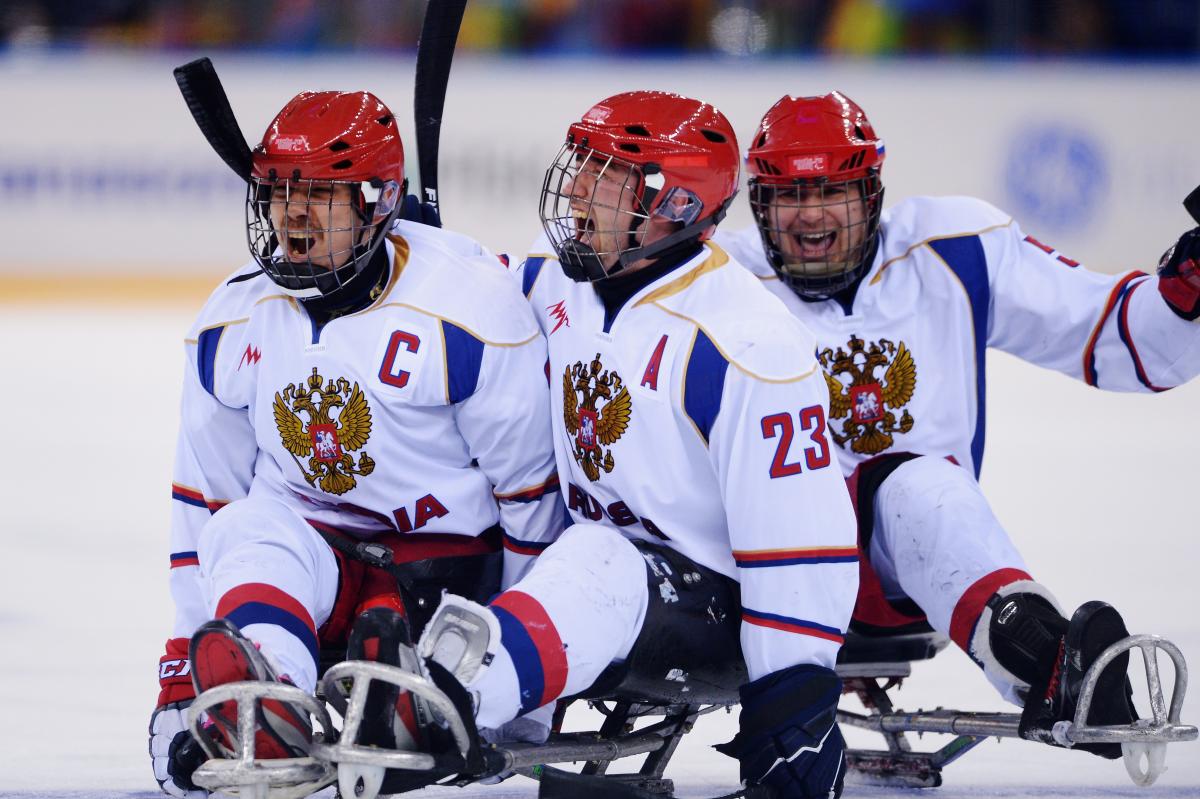 ⒸGetty Images
Outlook
There is not much that can be written about the Russian team's meteoric rise to the very top of ice sledge hockey that has not already been said.
Formerly regarded as the wild cards, Russia have firmly placed themselves on the list of teams with gold medal potential after beating the USA in the preliminary rounds to finish at the top of their group at Sochi 2014.
Just four years out from forming a squad, the Russians then stormed to silver in Sochi, only losing out to the USA by one solitary goal in the final.
Into 2014-15, the USA defeated Russia again in the final of the World Sledge Hockey Challenge in February. The Russian duo of Ivan Berdnik and Maxim Kuzminykh emerged during that game, with one goal and assist respectively that showed new potential to break through the US defensive line.
Nine players from the Sochi 2014 team also remain for Buffalo, including forward Dmitry Lisov, one of the stars for his country at their first Paralympic Games.
It will however be interesting to see how the squad cope without Sochi top scorer Evgeny Petrov, who is out injured.
Key players
Dmitry Lisov (forward); Vasili Varlakov (forward)
Head coach
Sergey Samoylov
World Championship A-Pool medals
Bronze (2013)
Paralympic medals
Silver (2014)
Team roster
Plotnikov, Evegnii (G)
Lysov, Aleksei (D)
Berdnik, Ivan (D)
Eremin, Aleksei (D)
Varlakov, Vasili (F)
Litvinenko, Vladimir (D)
Panfilov, Sergei (F)
Lisov, Dmitrii (F)
Chekmarev, Mikhail (D)
Sokolov, Andrey (D)
Amosov, Alexey (F)
Kuzminykh, Maxim (F)
Selyukin, Vadim (D)
Kuznetsov, Ivan (D)
Kasatkin, Andrei (G)
Terentyev, Nikolay (F)
Volkov, Ilia (F)
All team previews for the Buffalo 2015 IPC Ice Sledge Hockey World Championships can be found here.
Buffalo 2015 will be shown live at Buffalo2015.com, and tickets are still available.
Related Videos