Can Aussies continue success in Montreal pool?
After finishing second to China in swimming at London 2012, Australia are hoping for a large medal haul at the IPC Swimming World Championships.
14 May 2013
Imagen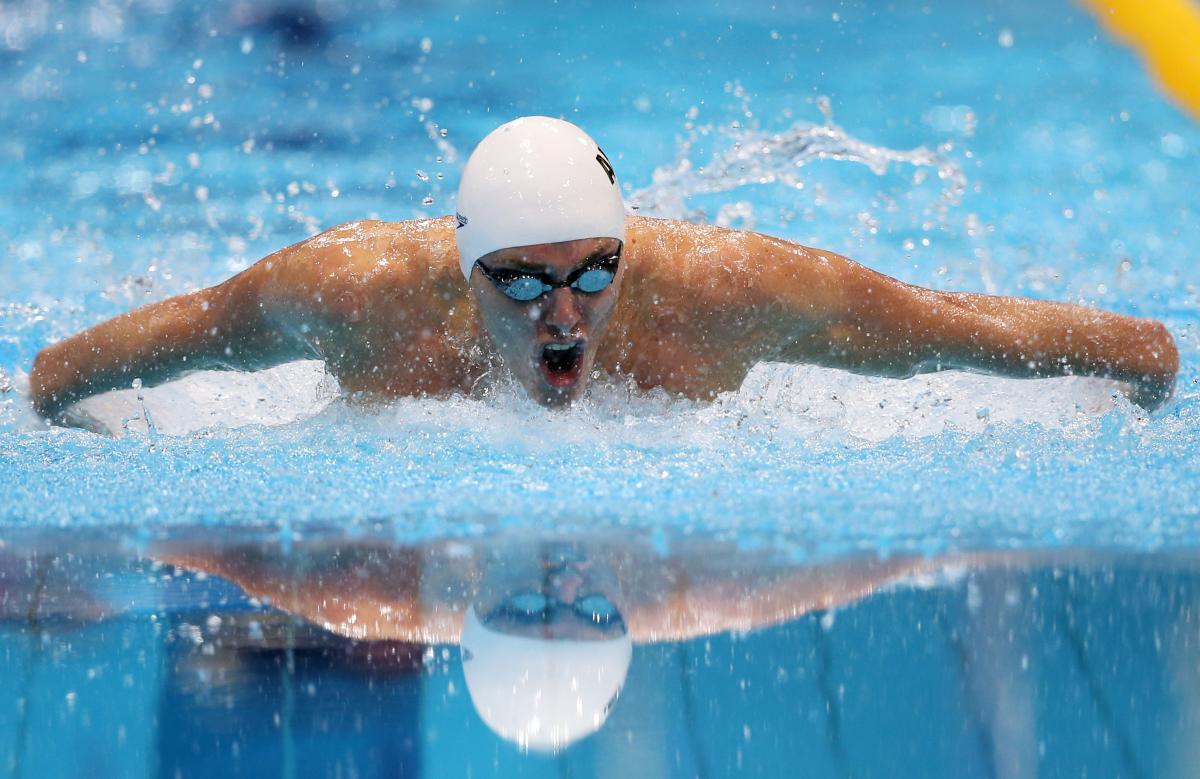 ⒸGetty Images
By Lindsay Wyskowski | For the IPC
"When I put on the green and gold, I feel proud to represent my country."
With this year's national championships behind them, a 19-strong team of Australian swimmers will travel to the 2013 IPC Swimming World Championships in Montreal, Canada.
Three of those swimmers – Taylor Corry, Maddison Elliott and Brenden Hall – are aiming for top finishes in Montreal following their country's success at the London 2012 Paralympic Games, where Australia finished second in the pool behind China with 18 gold and 37 overall medals.
"To make the Australian team heading to Montreal later this year is a great feeling," Hall said. "I really enjoy being able to step up and represent my country in something that I very much love doing. To be able to go away again with the majority of my teammates who went to London is what makes it all that more rewarding."
Hall competes in the S9 category after losing his right leg as a child when he contracted chicken pox. He made his first Paralympic team in 2008 when he was just 15 years old. Then in London, he went on to win two gold medals and one bronze.
"My goals for the World Championships are to swim a number of personal bests in all my swims," Hall said. "I look forward to next year trying for the Commonwealth Games team and also teams beyond that. I have already considered what it will take to make Rio and have it firmly in my sights, but we'll take one step at a time for the moment."
Hall added that his focus isn't only on best performances in the pool.
"I'm also studying hard this year to gain solid grades in my university studies for the year," he said.
Corry will be making her World Championships debut in Montreal.
Corry first represented Australia in 2011, where she won eight gold medals and one silver at the Global Games in Italy. Competing in London in the S14 category, Corry swam her way to two silver medals, one in the 100m backstroke and the other in the 200m freestyle.
Like her teammate, Corry hopes to improve on the successes she's had in the past two years.
"I'm aiming to swim races better and with more aggression, which will hopefully result in gold medals," she said.
As the Aussies look forward, it's clear to see it's not too early to start thinking of Rio.
"My goal (for Worlds) is to achieve plenty of personal bests, hopefully a medal or two and then to aim for Rio in 2016," said Elliott, who was only 13 when she competed in London last year.
"Yes, I have considered what it will take to make the team – some gym work and a lot of dedication to swimming."
In advance of the World Championships, Elliott said she will increase her training to prepare for peak performance.
However, she already has four Paralympic medals to her name and cites her greatest moment as her No. 1 world ranking in the 50m S8 backstroke.
She also broke the world record at the Australian Swimming Championships – pending IPC Swimming ratification – to ensure selection for Montreal.
"It feels great to qualify for Worlds after competing at London last year," Elliott said. "I like representing Australia to show people what I can achieve and the possibility of meeting royalty again after I met Prince Harry in London.
"When I put on the green and gold, I feel proud to represent my country."