Canada's Arendz shoots for Sochi 2014 success
A decade of effort is starting to pay off for Canadian nordic skier Mark Arendz in the lead-up to the Sochi 2014 Games.
20 Mar 2013
Imagen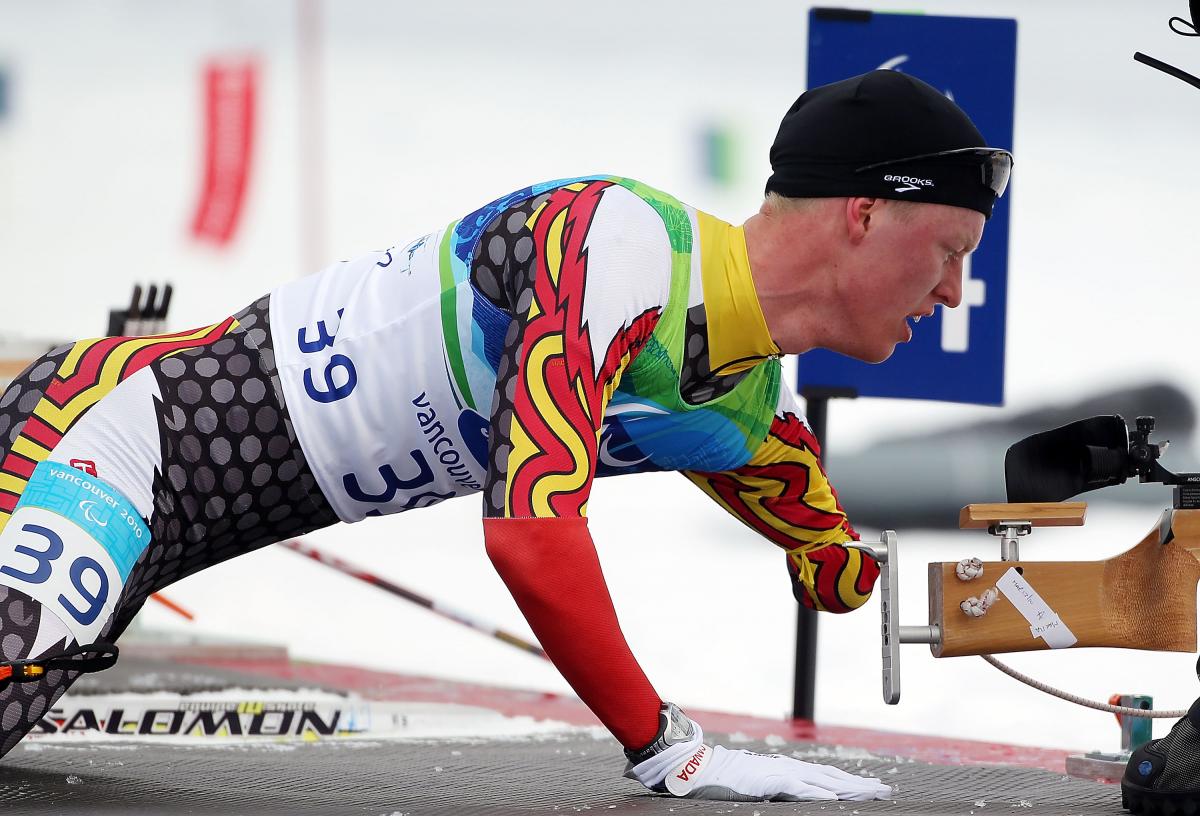 ⒸGetty Images
By Robert Murray | For the IPC
"My specialty is probably biathlon, but I am enjoying myself more in cross-country in the last year or so, and the results are now starting to come as well."
At the Vancouver 2010 Paralympic Winter Games, nordic skiers were formally introduced to Paralympic newcomer Mark Arendz, who was representing the host nation.
Three seasons and countless hours of effort later, his fellow competitors have been put on notice heading into the final summer before the Sochi 2014 Games.
Arendz has been a standout in biathlon this season, winning a gold and two bronze medals at the 2013 IPC Nordic Skiing World Championships in Solleftea, Sweden, making himself a name to watch during the upcoming year.
At present, Arendz is competing in his sport's World Cup Finals in Sochi, Russia, and later this week he will return home for Canada's National Championships, which run from 23-30 March in Whistler.
Northern roots
Born on Canada's east coast, Arendz grew up with a competitive spirit. Even after a farming accident took his left arm at the age of seven, his motivation to compete only became stronger.
"If anything, that even enhanced my desire to be active, to challenge myself, to be with everybody else," noted Arendz.
Following success on the able-bodied side of nordic skiing, he crossed over to the Paralympic side of the sport following his accident. After attending a development camp in March 2006, Arendz qualified for his first IPC Nordic Skiing World Cup race the following winter.
Arendz's success has been amplified by the facilities available to him in Alberta, the province he now calls home.
In 2009, a project called Frozen Thunder was launched at the Canmore Nordic Centre Provincial Park. This track permits Canadian nordic skiers, like Arendz, to train on snow earlier in the season, giving them a distinct advantage. Similar setups exist in Europe, but Frozen Thunder is the only track of its kind in North America.
For Arendz, his results have been strong on the biathlon circuit, but the University of Calgary student is making inroads in the cross-country discipline.
"My specialty is probably biathlon, but I am enjoying myself more in cross-country in the last year or so, and the results are now starting to come as well," he said.
Room for improvement
Since competing in his first Paralympic Games on home snow, Arendz showed he means business. At the 2010 Paralympics, he finished in 11:23.4 behind gold medallist Nils-Erik Ulset of Norway in the men's individual 12.5km race.
The 23-year-old's desire for improvement and diversification has showed in his World Cup results over the past three seasons. Already well accomplished in biathlon, Arendz reached the podium several times throughout the season, sitting second to Ulset with 65 points separating the two.
At the conclusion of the 2011-12 IPC Nordic Skiing World Cup season, Arendz was ranked 20th out of 31 athletes. Even in an expanded field of 37 this year, Arendz has moved up to eighth and is now in the middle of a group that features double Paralympic champion Yoshihiro Nitta of Japan.
Just last month, at the World Championships, Arendz edged Ulset by 11 seconds in the same event.
That finish earned him a bronze medal for his efforts; it was the second time in four-day span he won three World Championship medals in biathlon, including his first gold medal in the 7.5km race. He also won a bronze in the 15km individual race.
This week in Sochi, Arendz has finished in a disappointing fifth place in the biathlon 7.5km and eighth place in the cross-country sprint.
Despite the results, his national championships next week will give him the chance to end his season on a high and head into an important summer ahead on the right foot.
Related Images