Cartwright optimistic about fitness for World Champs
World record holder training hard to return to full fitness after ankle surgery.
28 May 2013
Imagen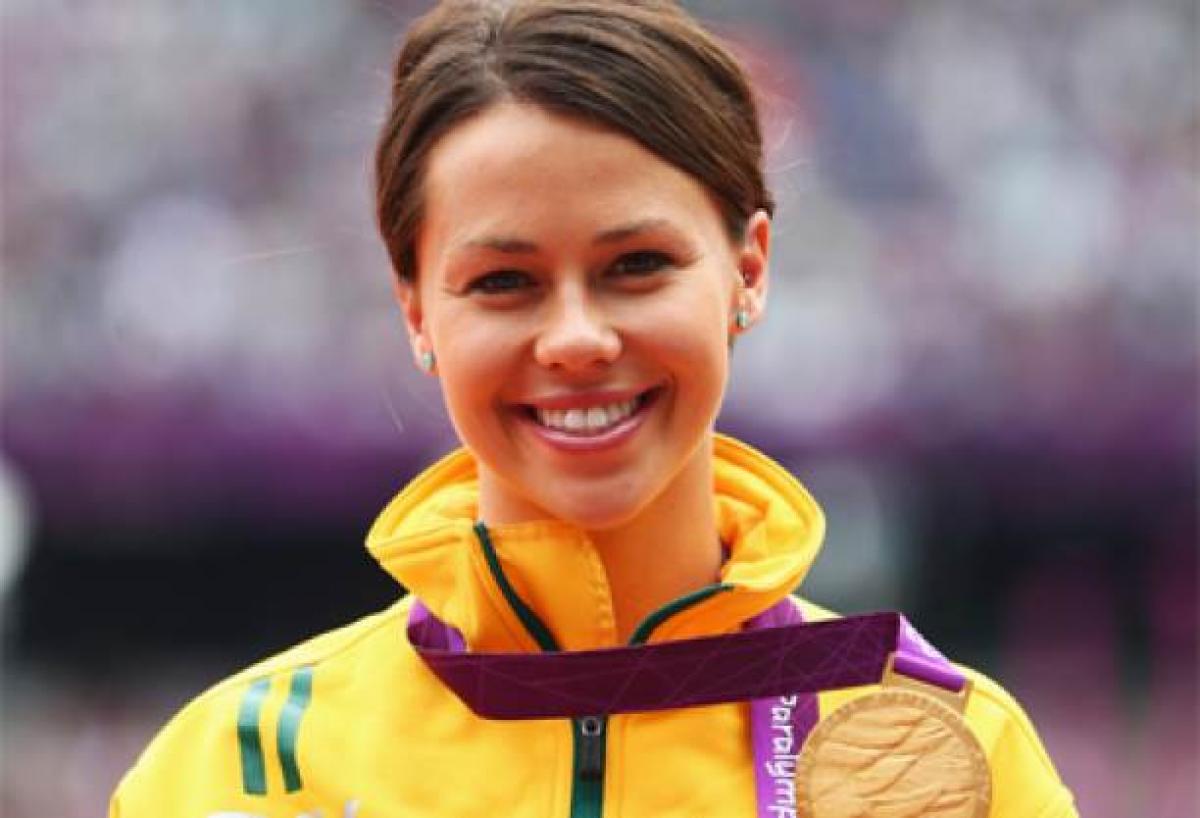 ⒸGetty Images
By IPC
"My goal from here is to keep improving on my training and I hope the results will come. I just want to go to Lyon knowing that I can perform at a standard that will help the team."
Australia's World and Paralympic champion Kelly Cartwright faces a battle against time to be fit for the IPC Athletics World Championships in France in July, having undergone surgery at the end of last year.
The 24-year-old was in Manchester, Great Britain, last weekend (25 May) to take part in her first competition since winning long jump T42/44 gold at the Paralympic Games in London last year with a world record mark of 4.38m.
Finishing second at the BT Great CityGames behind the Netherlands' Iris Pruysen, Cartwright was disappointed that she was unable to reach the four metre mark, managing a best of 3.84m.
"Going from London you always hope you make a step forward, so it's very tough, but just to be back and doing (jumping) is good," she said.
But with only eight week's training under her belt since her recovery from surgery last December, the Melbourne-based athlete recognises the need for patience - however frustrating that may seem to an athlete focussed on competing, and winning.
Under the watchful eye of her coach Tim Matthews, a fellow Australian and multiple gold medallist who competed at three Paralympic Games, Cartwright has slowly been rebuilding her fitness since the operation to her ankle.
"It's been a massive setback for me, I came back from London and had a break for a month then decided it was time to get back into training again. I tried to come back, then unfortunately my ankle didn't hold up and I got to the point where I had to stop training altogether," Cartwright explained.
"I saw a surgeon and he operated on my ankle, but unfortunately with the operation and being on one ankle, I needed to have four months off everything – running on the track and putting pressure on it.
"Now it's getting better and I can pretty much guarantee that the pain has gone."
But although the injury may have healed, Cartwright has had to develop her mental strength to cope with the demands of attempting to return to fitness in time to successfully defend her world long jump and 100m titles. Both Cartwright and her coach know that the clock is ticking.
"Mentally it's probably harder on me at the moment. I've got the World Championships in July that I want to go to - and I want to get there. I am a little bit concerned in my mind, but my coach and I are doing everything we can to get to where we want to be. "
The event in Manchester will be the only meet Cartwright will compete in ahead of the World Championships; both athlete and coach agree one final block of training will be more beneficial in order to get to Lyon in the best possible shape.
"Between my coach and me, we thought that six weeks of hard work here at home would be a better way to get ready for later in the year," she explained. "The training period will be the hardest I've done in a long time, it's actually a bit daunting, but track and speed work is what I need to perform well at the Worlds."
Despite the hard work that lies ahead, Cartwright remains upbeat. "My goal from here is to keep improving on my training and I hope the results will come. I just want to go to Lyon knowing that I can perform at a standard that will help the team," she said.
Matthews, who has been coaching Cartwright since 2009, remains confident that his charge will be ready in time.
"Kelly has been back on the track about eight weeks - even though the first three or four weeks was pretty easy - but it seems to be holding up okay now. Each session gets a little bit better," he said.
"Ideally we would be doing more hill training and getting fitter and stronger, but Kelly's doing pretty well. I'm still confident that she'll be fine by the Worlds. We are obviously on a bit of a tight schedule but we always knew that when she had her surgery.
"The fact is, she has been able to compete and she is getting through sessions without too many problems now. I think she will be in pretty good shape by the Worlds, but probably not the best form she has ever been in. But that's okay, I guess the build up to Rio now is the big goal."
The moment of reckoning draws closer and closer, but if Cartwright's steely determination is anything to go by we will see the Australian on the start line in Lyon, with the podium in her sights.