Chinese Para stars reflect on how Paralympics triggered a change
'When I look back, I firmly believe it was the Paralympic spirit and the national spirit that pushed me to accomplish that impossible mission'
24 Nov 2021
Imagen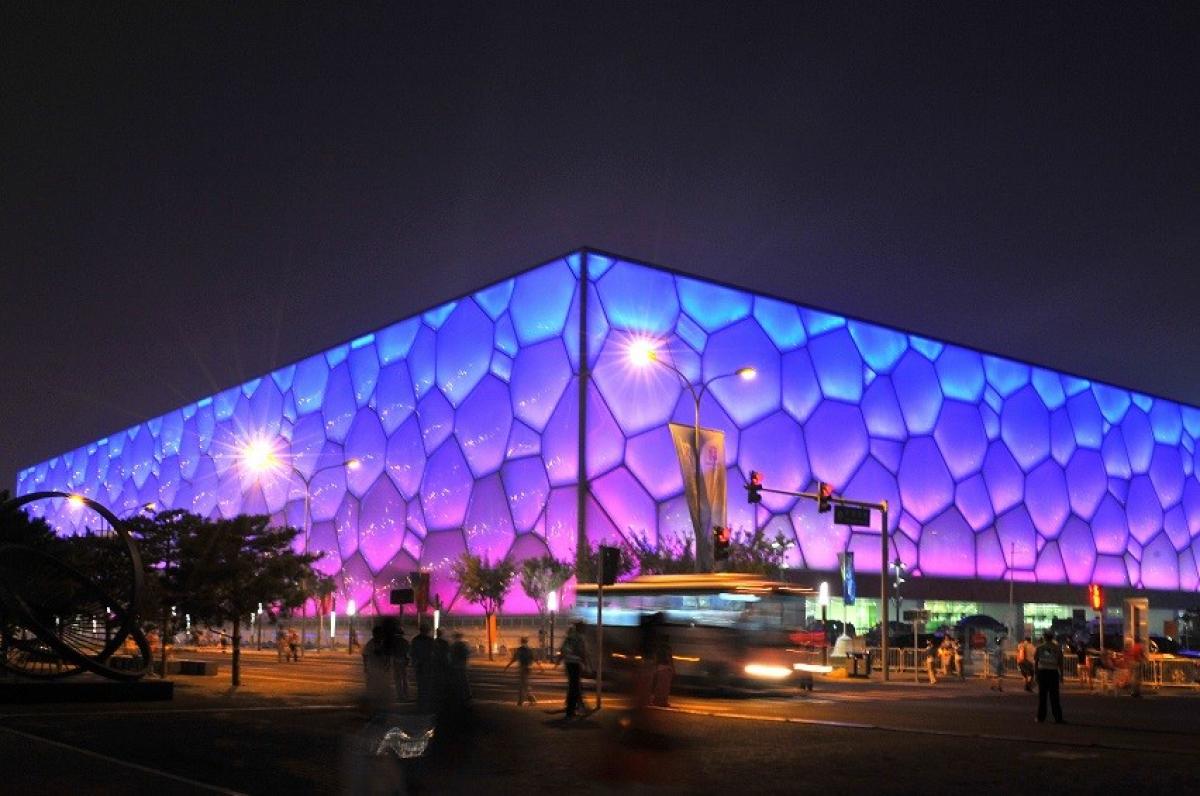 ⒸGetty Images
By Teddy Katz | For the IPC
When the Beijing 2022 Paralympic Winter Games begin in 100 days, one of the many people watching closely will be Hou Bin who played a prominent role the last time China hosted the world for the 2008 Paralympics.
With 90,000 spectators on hand for the Opening Ceremony and a global audience of millions more watching on television in 2008, Bin demonstrated to the world Para athletes' abilities to push their bodies to the limits.
Bin, who won three consecutive Paralympic titles in long jump from Atlanta 1996 to Athens 2004, left the world in awe that night for the way he lit the cauldron which was high up on the roof of the Bird's Nest Stadium. He used his bare hands and overcame a broken finger at the time to scale a rope and lift himself and his wheelchair 39 metres up into the air.
"It took me three minutes to climb up those 39 metres (with the flame on my chair) to light the Paralympic cauldron. With the night sky of Beijing lit up, the audience of 90,000 people roaring, I could not stop my tears." 
He adds, "When I look back, I firmly believe it was the Paralympic spirit and the national spirit that pushed me to accomplish that impossible mission."
Haitao Wang was on hand for those Games as well in 2008. Wang was a young athlete new to Para sports.
"I was so proud of our country hosting the Paralympic Games and was thinking that maybe, I could participate one day."
Ten years later, Wang caught the attention of the people in China for another reason. He made history at the PyeongChang 2018 Winter Paralympics by winning a gold medal in Wheelchair Curling.
"As an athlete, I brought glory to my country by winning the title in PyeongChang. We broke through the history of China never winning a medal at the Paralympic Winter Games," reminisced Wang .
While China has topped the medal table at every summer Paralympics since 2004, it had been more of a struggle for its winter athletes until PyeongChang 2018.
Wang's curling team used to train in an old skating rink that didn't even have an elevator. The coach had to carry athletes up and down the stairs in their wheelchairs. Now, they have a state-of-the-art curling rink built for the 2022 Games, more coaching and other support that never existed before.
"Previously, there were many inaccessible places for us (in China). The situation has improved so much since 2008," added Wang.
Prior to the Beijing 2008 Paralympics, China's 83 million people with an impairment were largely excluded from society and many of the country's biggest tourist sites were practically inaccessible.
Winning the right to host the Games, spurred the Chinese government to pass new legislation, making it a requirement to build accessible facilities, including at public buildings, roads, and transportation hubs. 
According to Bin, the Games in 2008 were a catalyst for big changes in his life too.  After lighting the cauldron at the Games, the International Paralympic Committee (IPC) appointed Bin as one of their ambassadors. He has since become a motivational speaker and has delivered more than 1,600 speeches talking about the Paralympics in China and around the world.
He shares his story about how sport changed his life, encourages people not to set limits and ends every speech the same way.
"If you have failure in mind, you will fail; if you do not have the determination to win, nothing can be achieved. I don't care about the obstacles in front of my feet, I just focus on the goal ahead," Bin asserts, adding, "Move in the direction your inner voice is calling."
Bin is also trying to do whatever he can to help others have similar opportunities to him.  He founded a charity called 'Stand Up Again' which provided free prosthetic limbs for children injured in earthquakes in China. He also helped 10 Paralympic athletes obtain high-quality prosthetics to compete at the Rio 2016 Paralympics. 
There is little doubt the Beijing 2022 Winter Paralympics will help Para sports continue to grow in China. The number of winter Para athletes has increased from 50 to more than 1,000 and the number of technical officials has gone from zero to hundreds.