Colombia bank on new talent to swell medals tally at Tokyo
A record 69 athletes head to Tokyo, almost double the team of 39 at Rio 2016
14 Aug 2021
Imagen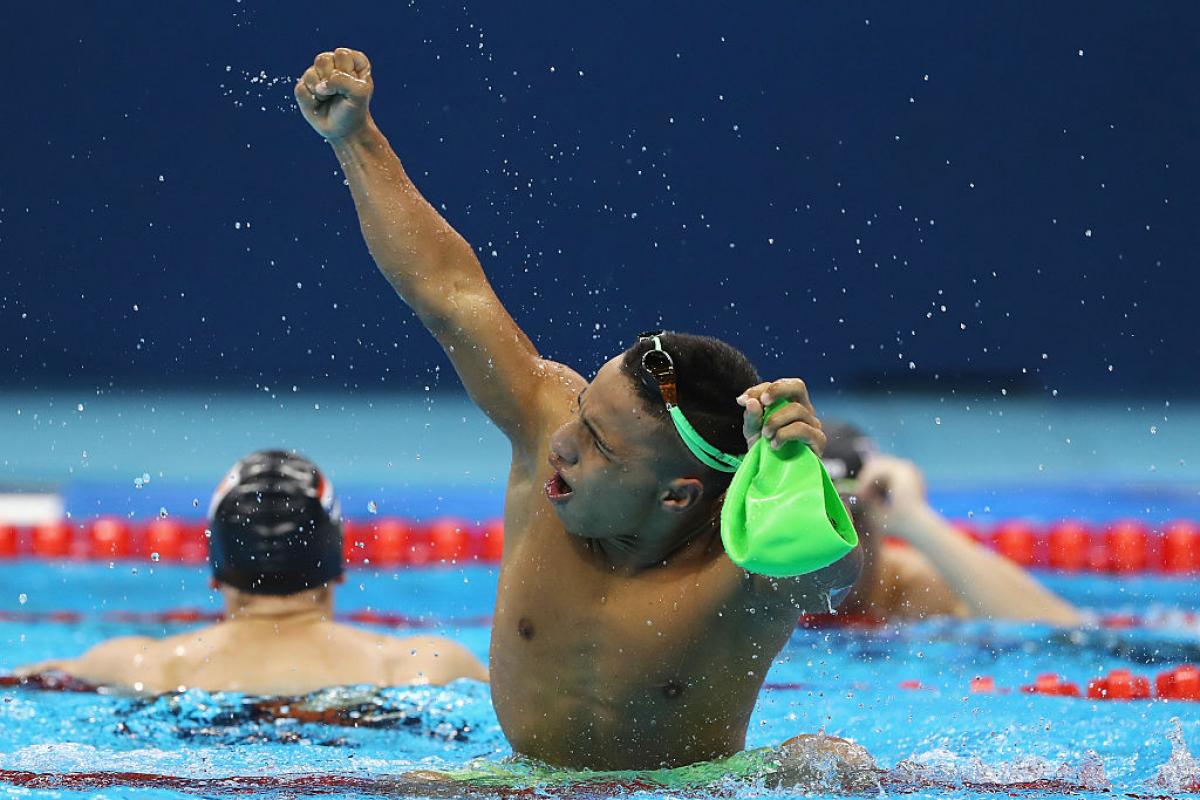 ⒸBuda Mendes - Getty Images
By Lucy Dominy | For the IPC.
Over the last 20 years, the Latin American country of Colombia has become one of the most successful Paralympic nations in the region.
Having made their Paralympic debut in 1976, and won their first medal courtesy of swimmer Pedro Mejía in 1980, the country had to wait nearly 30 years for their next podium.
But since it happened at Beijing 2008, Colombia have not looked back. Four medals followed at London 2012 but it was Rio 2016 when they really arrived, leaving with an impressive 17 medals.
The only way is up, according to the team's Chef de Mission, Bitalia Zenith Maestre Molina: "If in Rio we obtained 17 medals (two gold, five silver and 10 bronze) our NPC [National Paralympic Committee] is working and projecting to improve these results. Clearly we have a goal of medals and we want to be cautious, but the purpose is to improve the total amount and number of gold medals."
Colombia have a cause to be optimistic. One of their most decorated athletes from five years ago, Carlos Serrano, will return to the pool at the Tokyo 2020 Paralympic Games.
"The goal for Tokyo 2020 is to improve what I did in Rio 2016 which was a gold medal, a silver and a bronze medal improving all my marks and achieving the times I got," Serrano said.

This is not just talk. In 2019, Serrano left the World Championships with three gold in the 100m breaststroke, 200m individual medley SM7 and 100m freestyle and a new World record in the breaststroke.
"The preparations for Tokyo have been very good because we work very hard without giving up. Every day we train twice a day from Monday to Saturday," he continued. "I will compete in the 200m individual medley, 100m breaststroke, 50m butterfly and 50m free which in all I feel very strong and able to fight for a medal.
"I feel very proud to represent my country - that we are very hard working people who never give up fighting for their dreams and always want to move forward and always give their best."
If everything goes well, swimming could propel Colombia up the medals table once more. Along with Serrano, Nelson Crispin and Moises Fuentes will take to the pool as silver and bronze medallists from Rio 2016.
EXPANDING THEIR REACH
Colombia have also cultivated new talent across sports.
Erica Castano came very close to the podium in 2016 with fourth in the women's discus F55. By the time of the World Para Athletics Championships, again in 2019, she had levelled up and became the first Colombian woman to reach the top of the podium at the competition.
"I have worked hard to achieve all the results I have so far, I am sure that I will be on the podium of my event there in Tokyo and I am confident in myself for being brave and for having reached this point," said Castano, who will be the flag bearer for the Tokyo 2020 Opening Ceremony, alongside Para powerlifter Francisco Palomeque.

"The preparations for Tokyo have been very good. From my part as a Para athlete, I have tried even more to improve my sport level. I train three times a day, we have been in competition for a few days. I feel great, I feel positive, dynamic, excited, calm and above all passionate about this process that has given me so many joys."
A record 69 athletes will compete for Colombia in Tokyo, almost double the team of 39 they sent to Rio 2016. They will represent their country in nine sports, including debuts in boccia and table tennis.
A BIGGER CAUSE
The momentum continues to build for Colombia. Bitalia reported that his team have been acclimatising to the conditions in Japan with visits to cities with similar climates. They will also hold national competitions in powerlifting and boccia before boarding the plane to the Paralympics.
For Castana, a good performance by her country will have consequences that stretch far beyond her own borders and will allow them to show the best of Colombia to the world.
"It makes me proud that I can change the image foreigners have of our country. I would like everyone to visit us, fall in love with this land and enjoy so many beautiful and pleasant things we have here.
"I want to be proud, to be part of the good people of this country, the ones that build and forge a better future."
Elsewhere, at the Olympic Stadium, Colombia will look towards reigning men's javelin F34 World and Paralympic champion Mauricio Valencia. Dixon Jesus Hooker Velasquez is also the current men's 400m T43 world title-holder. Francy Esther Osorio Calderon, guided by Camilo Andres Lancheros Lopez, is another medallist from the 2019 Worlds with silver in the women's 1,500, T13.
In powerlifting and cycling, the country will also be represented by medallists from World Championships and the last Paralympics.
Powerlifter Fabio Torres Silva, alongside cyclists Diego German Dueñas Gómez and Edwin Fabián Matiz Ruiz, return to the world stage.