The extraordinary story of record-breaker Ragnhild Myklebust
'The competition was the most interesting thing, not the medals'
06 Feb 2022
Imagen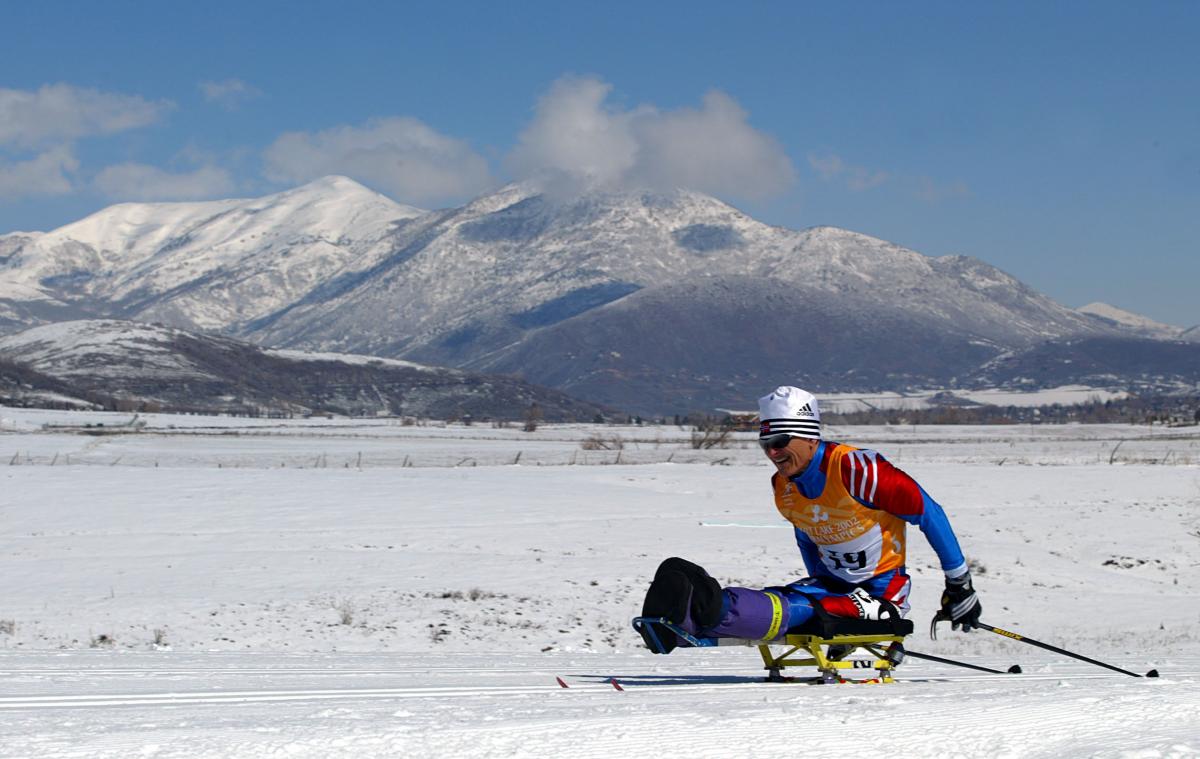 ⒸGetty Images
By AMP Media I For The IPC
Even now, two decades after her retirement, Ragnhild Myklebust's record haul of Paralympic Games gold medals is still the benchmark for the next generation.
No-one can match her 16 golds in cross-country skiing between 1988 and 2002 or her overall tally of 27 (22 of them gold) across five Paralympic Games in cross country, ice sledge speed racing and biathlon.
The Norwegian's achievements are in the famous Guinness Book of World Records, a book Myklebust has never read. 
Her back story could almost be from a film script. Born in 1943, Myklebust was struck down by polio at the age of two. She went on to become a sporting phenomenon.
"In my family I was treated just like my sisters," she recalled. "We were four girls and I was number three. I don't know why but my parents thought I could do the same as the rest of the family. 
"I had a love of sport and a love of winning. When I was a kid I tried skiing like all other kids. They started a group for disabled people to try different kinds of sports so I started with table tennis. I was rather good in that for some years, but I liked winter and skiing."
At first she tried standing skiing, a challenge given her impairment. Then the breakthrough…
"After some years the tracks were too difficult for me so then in 1984/85 it was the first time I tried to sit and then I realised 'wow this was easy' so I kept on. I was astonished when some of the competitors said 'oh it is so hard'.
"I was rather strong in my arms because when I started to walk I just walked like a monkey on my hands. I was able to climb up the rope to the roof without using my feet and no one else in my class could do that."
Myklebust competed at Innsbruck 1988, Albertville 1992, Lillehammer 1994, Nagano 1998 and Salt Lake 2002. She has two favourite moments.
"It was Nagano in the biathlon. I had good skis and I felt everything was just marvellous. We had one curve that was really hard because it was uphill and I passed a boy and he was struggling so much around that corner. I shouted to him 'you have to take a wider curve' and he looked at me. I thought, 'haha', I would make it. 
"Then there was the relay [3x2.5km] in Lillehammer. I was starter and I almost stopped because I was first out and I thought 'oh have I done something wrong?'"
Myklebust did not do much wrong. Now she lives happily with visually impaired Paralympian husband Olai and the past does not take up much of the present – especially when it comes to all those medals.
"I've given them away. I think I have one, maybe two here. Half of them are in Oslo in the museum and the rest are up at Lillehammer, in the museum up there. 
"I have never had the medals just laying here so people could see them. For me it wasn't interesting. It was the competition which was the most interesting thing, not the medals.
"We live in a small town of 10,000 people and the grown-ups know who I am but the younger people don't. As time goes on, in a way it's forgotten.
"My daughter lives in England and when people asked her why she doesn't compete she says, 'it is enough with two idiots in the family'."