Home Games entice tennis legend Kunieda for another tilt at glory
Japan's wheelchair ace has achieved everything in his stellar career but Tokyo 2020 offers chance to elevate his sport
30 Jul 2021
Imagen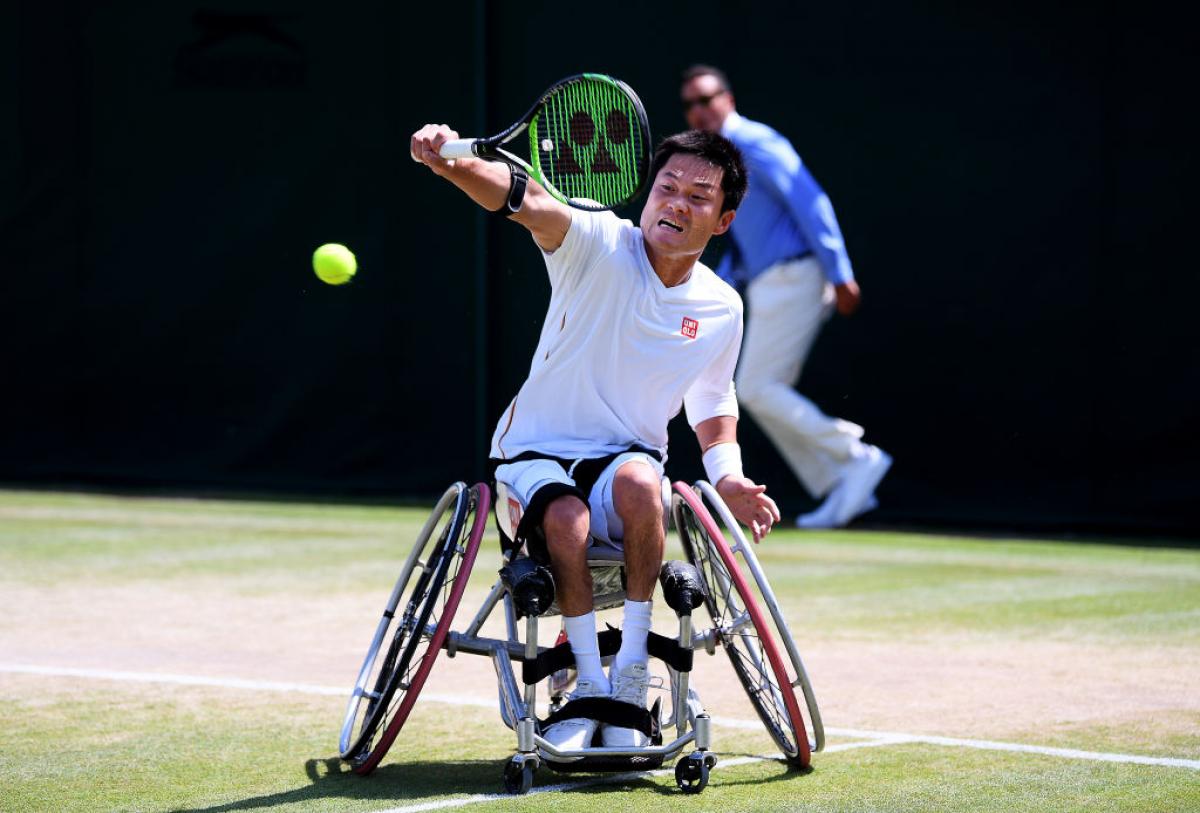 ⒸGetty
By AMP Media I For The IPC
Shingo Kunieda is arguably the best wheelchair tennis player in history. The Japanese legend has nothing left to prove. But the Paralympic Games rolling into his hometown has brought his famous razor-sharp focus into play for yet another challenge.
"I have a different feeling from any other Paralympics for this event, because this is held in my country," Kunieda said. "I'm very much looking forward to it. I love the Paralympics because it is a once in every four years event. It makes me feel that each point during each game you play is more serious, more grave."
Now 37, Kunieda shows little sign of slowing down. He first achieved the world No.1 ranking 15 years ago, in 2006, and has clocked up more than 100 career titles and 45 Slams. Between 2007 and 2010, he went on a 106-match consecutive winning streak; in 2015, he completed a fifth same-year Grand Slam (since 2009, wheelchair tennis grand slams have been aligned with the established events). However, he endured an injury-ravaged 2016 and 2017. Kunieda has slowly returned to full form and recaptured the No.1 ranking, just in time for the most high-profile competition of an illustrious career.
The Games have played a huge part in Kunieda's life, beginning with a doubles gold alongside Saida Satoshi. "Winning my first Para gold in doubles at Athens 2004, that prolonged my career as a wheelchair tennis player. Without the gold, I might have retired and ended my career there. 
"Then, winning my first individual gold at Beijing in 2008, that drove me to really become professional in the wheelchair tennis world. I got the gold the way I wished, and I felt so satisfied."
Kunieda retained his title at London 2012 despite undergoing medical treatment in the run-up. "It was kind of a miracle. It was an unbelievable feeling, because there was so little time left for the preparation due to the elbow surgery I had. So that was very satisfying, too."
At Rio 2016, the right-hander was left disappointed. "It was the opposite to London. An injury did not heal, and I couldn't play as I wished. This was the moment when I stepped down from being world No. 1."
This did have one side benefit, however. "It was the moment I was relieved from the pressure," he said.
Kunieda began to focus on Tokyo 2020.
"In 2013, when Tokyo was selected to host the Paralympics, I was determined to play. Having the Games here will be a good promotion for wheelchair tennis and its players – to the Japanese and all over the world. I am motivated to play more years, too, because of this, even after Tokyo."
For now, he is just excited to be showing off his magnificent city. "Tokyo is kind of a hybrid town, of both new and old. It has both a 21st century feeling and an old-town atmosphere."
He is undoubtedly one of its finest ambassadors, on and off the court.