Japan's Daisuke Ikezaki ready for performance of a lifetime
Super trouper aiming to win hearts and turn heads on home stage
26 Jul 2021
Imagen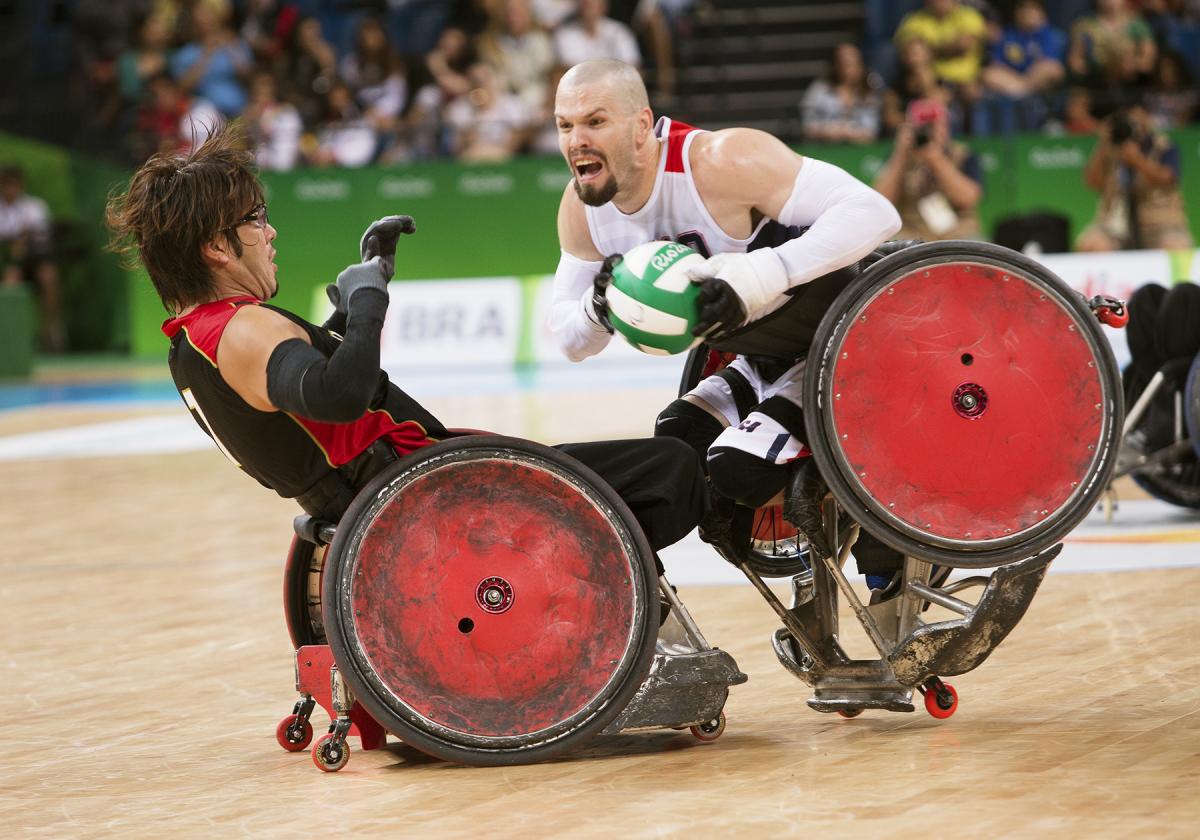 ⒸCWSA/Kevin Bogetti-Smith.
By AMP Media I For The IPC
Daisuke Ikezaki will take centrestage for Japan this summer. Rated as one of the greatest players in history, the wheelchair basketball veteran will play a lead role when his team revive their intense rivalry with Paralympic champions Australia.  
"It may be the first and last time for me as an athlete to represent Japan in my own country," said Ikezaki, who was voted MVP (most valuable player) when the side won gold at the 2018 World Championship, upsetting the favoured Aussies on their home patch.
"Being on the court, with Japan on my back, I am proud of myself and of wheelchair rugby. Hosting the event means that I will be able to deliver the world of Para sports to many people.
"I want to seize this chance. I would like to create an environment where more people can get involved in Para sports from a younger age."
Ikezaki has formed one of the most lethal partnerships in the game with fellow 3.0 category player Ike Yukinobu. For them and this extraordinary team of world champions, the Paralympic Games are the only domain left to conquer.
"I want to prove what I have done," Ikezaki said. "It is also a way to repay the debt of gratitude to the people who have supported us."
AGE IS JUST A NUMBER
Age will certainly be no barrier. "Even though I'm in my early 40s, I haven't set any limits for myself. There is a quote that says, 'Getting older is evolution, not ageing'. I think that applies to us. I'm performing better now than I did when I was in my 20s, and my body is stronger. I want to be the best in the world and win a gold medal.
"Wheelchair rugby fits my personality. It is a game where you fight for your life. No matter what kind of wall you hit, no matter how many times you fall, you always have the strength to get up. This is what I have learned from wheelchair rugby."
Japan took bronze at Rio 2016, but this was not good enough for Ikezaki. "I was a bit happy when we won the bronze, but only for a moment, because we had tried for four years since London to win gold. After a while, though, we felt we were pathetic, that we were not strong enough. We had to work harder. So even though we'd had our best ever result, we were left with regret.
"I think what made us world champions was the fact that everyone's desire was stronger than the rest of the world. And everyone has a strong desire for Tokyo. But it will not be an easy tournament to win. Individual strength is necessary, but we will need to play as a team."
AUSSIE CHALLENGE
The biggest obstacle will again be Australia. 
"Australia have Ryley Batt and Chris Bond, and Ryley is the world's No.1 player. They won in London and Rio. They will be full of fighting spirit. But we will not flinch."
Ikezaki's love of his sport shines through, and this will not be his last chapter in wheelchair rugby. He hopes.
"I will go into the Paralympics with a sense of gratitude. And regardless of the outcome in Tokyo, I intend to stay in the sport until Paris 2024, if I am chosen."