Sport Week: 10 things to know about wheelchair basketball
A fast-paced game between two teams trying to shoot a ball into the opposing team's basket.
19 Jul 2021
Imagen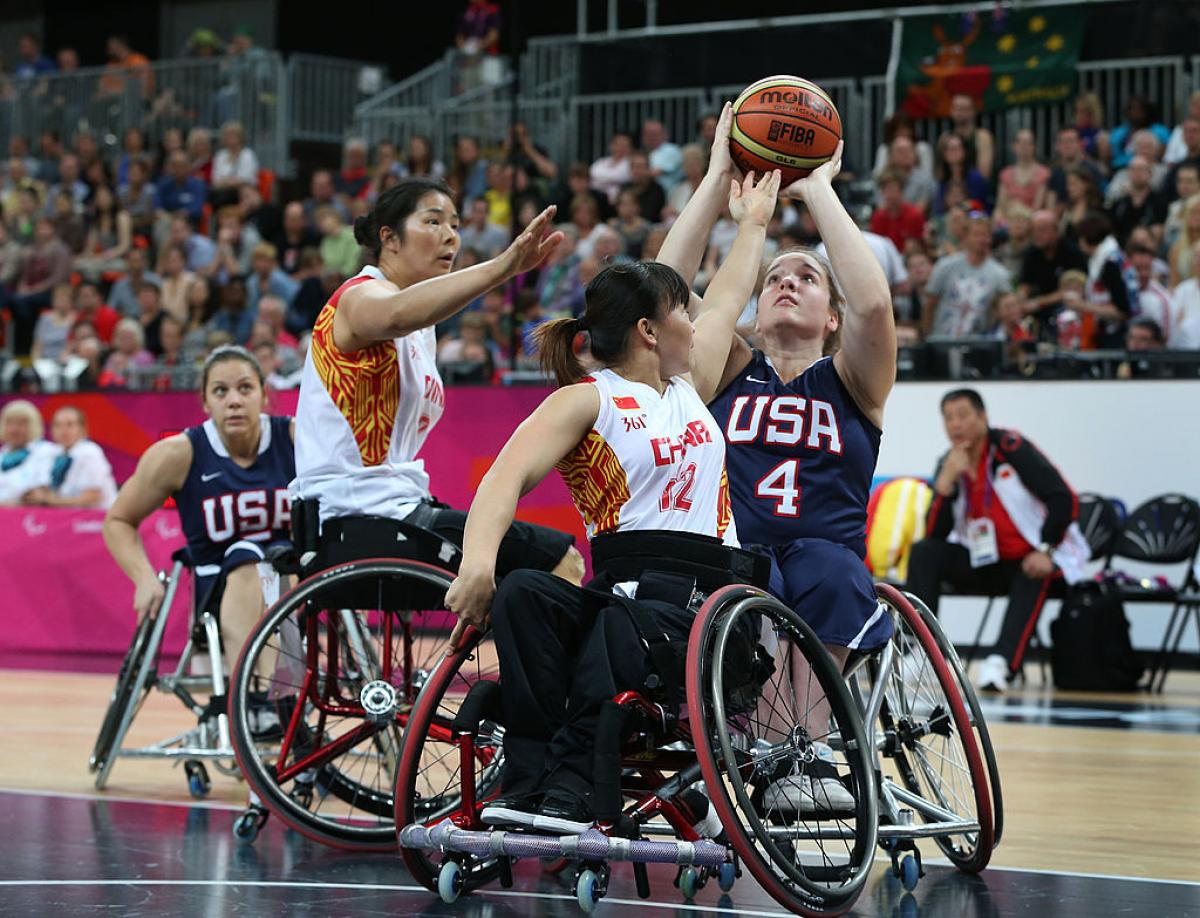 ⒸGetty
By Lee Reaney | For the IPC
What is '3 in the key'? Why are 'low pointers' valuable? And which IPC President starred at 5 Paralympic Games in wheelchair basketball? Here's what you need to know about one of the Paralympic Games' most popular sports. 
1. Wheelchair basketball is one of the world's oldest Para sports and was one of the 'original eight' at the first Paralympic Games in Rome in 1960 (photo below). A women's tournament was added at Tel Aviv 1968. 
WWII veterans in the US started playing the game as far back as 1945, while Ludwig Guttman – the father of the Paralympic Games – also adapted the game for his rehabilitation programmes in the UK around the same time. 
The sport appeared in the second Stoke Mandeville Wheelchair Games in 1947, the USA's National Wheelchair Basketball Association was founded in 1949, and the first World Championships were held almost 50 years ago, in 1973.
Ⓒ NPC Italy

2. Sir Philip Craven, former IPC President, starred for Great Britain at those first World Championships and helped lead the team to gold. He later competed at five straight Paralympic Games between 1972 and 1988.
Ⓒ NPC Italy

3. Canada have dominated the most recent men's Paralympic tournaments, having made the final at four of the last five Paralympic Games. Led by Patrick Anderson (photo) – often considered the sport's greatest-ever player – the team won Paralympic gold in 2000, 2004, and 2012.
USA have been the most dominant women's side, winning four total Paralympic titles, with Rio 2016 gold being its third in the last four tournaments. The team seems to rise to the occasion at the Paralympic Games, as it has won just two World titles, losing to rivals Canada four straight times between 1994 and 2006.
Ⓒ Lieven Coudenys

4.  Players must dribble or pass to move the ball around the court by passing or dribbling. Perhaps the biggest rule difference to the stand-up version is the travel rule. Wheelchair athletes must pass or bounce the ball after every two push on their wheelchair to avoid being penalised for travelling.
Also, there is no double dribble rule in wheelchair basketball. A player may dribble, put the ball in their lap to take two pushes, and then dribble again. 
Ⓒ Getty Images

5. Another element unique to wheelchair basketball is that teams have players with a wide variety of sport classes at the same time.
Players are rated on a scale of 1.0 – 4.5 according to their functional ability, from 1.0 for a player with the least physical function ('low-pointer') through to 4.5 for the most physical function ('high-pointer').
A team can only have 14 points among 5 players on a court at one time.
6. Low pointer vs High pointer – A common strategy in the game is to see low pointers try to screen or block an opponent's high pointer, thereby allowing high pointer and mid pointer teammates more space to move against opponents with more limited movement.
7. Wheelchair basketball is a contact sport! The sport is so fast that it can be difficult to brake in time, meaning contact is inevitable – and can result in some spectacular collisions. 
While contact is permitted – and even encouraged – head-on collisions are strictly forbidden and can result in technical fouls or even ejection from the game.
Ⓒ Lima 2019

8. Wheelchair basketball is one of the world's most popular Para sports.
Hundreds of thousands of people play the sport in over 100 countries worldwide.
Ⓒ IWBF

9. The sport's popularity means there are players who can make a living professionally. Pro leagues exist around the world – from Australia and Asia to Europe and the Americas. Great Britain plans to launch a pro women's league in 2022.
Europe even hosts a Champions League (and three lower-tier tournaments) for the continent's top teams. Germany's RSV Lahn-Dill won their record-setting 7th title in 2021 ahead of Turkey's Galatasaray and the Netherlands' BC Verkerk (5 each). 
10. Wheelchair basketball will be played at two venues in Tokyo. The preliminary round will be split between the 10,000+ seat Musashino Forest Sports Plaza and the 12,000+ seat Ariake Arena, which will host the playoffs. 
The Yoyogi National Gymnasium, host of wheelchair basketball at the second Paralympic Games in Tokyo in 1964, will instead host Para badminton and wheelchair rugby at Tokyo 202O.
Ⓒ Tokyo 2020