Sport week: 10 things to know about Para swimming
Discover who could become the most decorated male swimmer of all time in Tokyo and some differences from Olympic swimming
05 Jul 2021
Imagen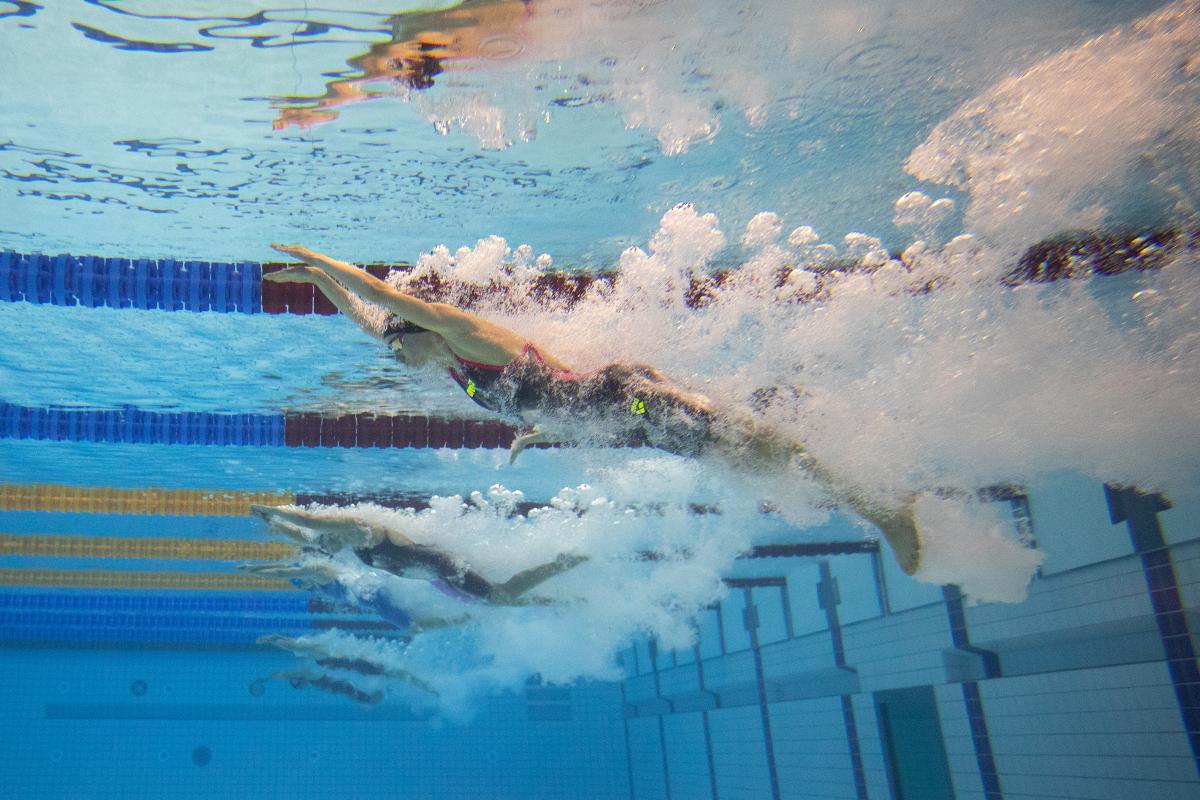 ⒸRichard Heathcote/Getty Images
By Tim Norris | For the IPC
Para swimming was one of the eight sports at the inaugural Rome 1960 Paralympic Games. The sport also featured at Tokyo's first Paralympics in 1964. Almost 60 years on, it returns and here are 10 interesting facts about the Para sport ahead of Tokyo 2020:
1. Daniel Dias has the chance to become the most decorated male Paralympic swimmer of all time at Tokyo 2020. The Brazilian's haul of 14 gold, seven silver and three bronze medals is just two gold short of the current record holder, Mike Kenny. The retired British swimmer has won 16 Paralympic medals, all gold.
©Lima 2019

2. The USA's Jessica Long is the only one still competing from the list  of top five female swimming medallists. She could move as high as second if she can add to her 23 Paralympic medals (13 golds) in Tokyo. The most successful Para swimmer of all time is her compatriot, Trischa Zorn, who won an incredible 55 medals over seven Games, her last being Athens 2004.
©Getty

3. Para swimming is the second largest sport in terms of athlete participation at Tokyo 2020, sitting between athletics in first and table tennis in third. It is practised internationally by athletes in close to 100 countries. While seven swimmers from 15 countries competed in 62 medal events at Rome 1960,
620 swimmers from across the world will compete in 146 medal events at Tokyo 2020.
4. Para swimming is open to male and female athletes in all eligible impairment groups across 14 sport classes, competing in backstroke, breaststroke, butterfly, freestyle, medley and relay events. Athletes can have a physical, vision or intellectual impairment.
5. An increasing number of athletes have been added to the swimming programme since the first Paralympic Games. Toronto 1976 introduced amputee and vision impaired athletes. Cerebral Palsy athletes competed for the first time at Arnhem 1980. In 1984, wheelchair athletes competed in Stoke Mandeville and New York. Sydney 2000 saw swimmers with an intellectual impairment included in the programme. 
©Getty

6. While Para swimming rules are similar to Olympic swimming, there are differences. Athletes can start a race in a number of ways due to their impairments. While athletes in freestyle, breaststroke and butterfly races usually use the starting platform, they can be in the water if they have difficulty making a diving start.
Events that start in the water, including backstroke, often begin with athletes holding the grip. If this is difficult, athletes can use a belt or hold a rope or towel in their mouth as an aid.
©OIS

7. Para swimmers can also use different techniques. Athletes with physical impairments use their body to maximise thrust. Athletes with vision impairments can touch the lane rope to help swim in a straight line. These athletes are required to have an assistant called a 'tapper' who uses a device to let them know they are approaching a turn or the end of the race.
©OIS

8. The USA leads the Paralympic medals standing with 689 total (268 golds), with Great Britain (681 total - 217 golds) and the Netherlands (422 total - 180 golds) in second and third, respectively. China has won the most medals at three of the last four Paralympic Games (Rio 2016, London 2012, Athens 2004), with Ukraine also finishing in the top three in three out of the last four (Rio 2016, London 2012,
Beijing 2008).
9. More than 60 world records were broken in swimming out of more than 200 at the entire Rio 2016 Paralympics. The USA's Bradley Snyder broke a 30-year record in the men's 100m freestyle S11, while Ukraine's Anna Stetsenko lowered the women's 50m freestyle S13 world record, a time that had stood since 1996.
©Getty
 
10. The fastest male Paralympian is Ukraine's Maksym Veraska. He set the world record at the European Championships in Iceland in 2009, with 00:22.99sec in the men's 50m freestyle S12. Italy's Carlotta Gilli is the fastest female Paralympian, recording 00:26.67sec in 2018 in front of a home crowd in Italy.
©Getty