Sport Week: 10 things to know about Para powerlifting
The sport has been part of the Paralympic Games since Barcelona 1992
21 Jun 2021
Imagen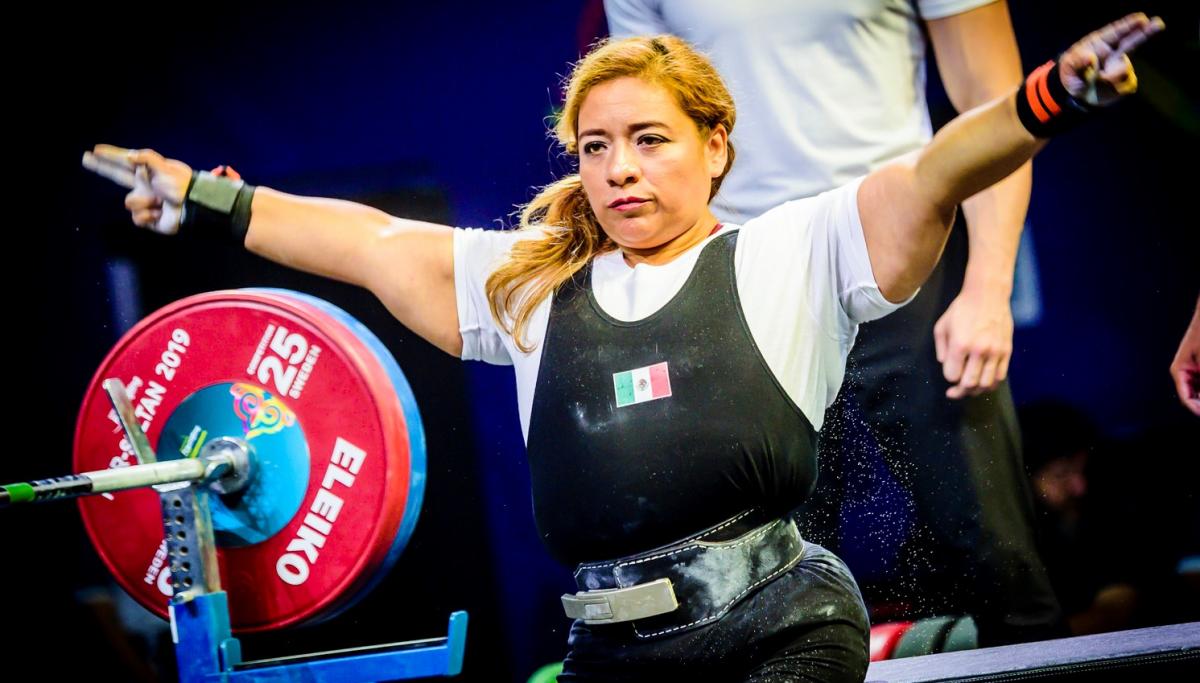 ⒸHiroki Nishioka for World Para Powerlifting
By Rob Howell and the IPC
From what qualifies as a "good lift" to the strongest Paralympian who ever lived, here are 10 facts to know about Para powerlifting ahead of the Tokyo 2020 Games:
1.    Weightlifting was introduced at Tokyo 1964, and it was not until the 1984 Paralympics when powerlifting also joined alongside the discipline. The two coexisted at the Games until Barcelona 1992, when powerlifting officially replaced weightlifting. 
Barcelona 1992 ©IPC

2.    Para powerlifters lay on their backs on a bench press, and then take the weighted bar and lower it to their chest. They must hold it there motionless, before lifting it upwards until their arms are locked into position. Athletes are given three attempts and the winner is the athlete who lifts the highest number of kilograms.
©Hiroki Nishioka

3.    Athletes need a minimum of two good lifts (white light, as opposed to the red light which indicates a bad lift) for their attempt to count towards the result.
©Hiroki Nishioka

4.    Para powerlifters have an impairment in their lower limbs or hips, which would prohibit them from competing in able-bodied (standing) weightlifting. Therefore, they compete in a bench press and categorised by weight class.
©Hiroki Nishioka

5.    There are 10 weight classes for men (up to 49kg to over 107kg) and 10 for women (up to 41kg to over 86kg) at Tokyo 2020. 
©Hiroki Nishioka

6.    Three judges surround the athletes as they compete, and each makes an instant decision on whether or not the lift was completed correctly. They look at body sequence, bar control, chest sequence and press sequence.  
©Hiroki Nishioka

7.    The referees have a device with five buttons including "Good Lift" and the lift phases listed above. The lift phase buttons are pressed if the referees believes the athlete failed to execute the lift correctly, whereas the "Good Lift" button is pressed when the lift is considered proper.
©Hiroki Nishioka

8.    In some cases, athletes can get a fourth attempt to break a world record. However, the fourth attempt does not count toward the athlete's official result. 
©Hiroki Nishioka

9.    Women competed in powerlifting from the Sydney 2000 Games onwards.
©Getty

10.    The late Siamand Rahman of Iran is known as the strongest Paralympian ever. At Rio 2016, he made history by clearing the bar at 310kg in the men's over 107kg, becoming the first one to break the 300kg mark, therefore setting a new world record and claiming his second consecutive Paralympic gold. 
©Getty