Sport Week: 10 things to know about Para cycling
The sport is a display of speed, power, physical strength and mental resilience
03 Jun 2021
Imagen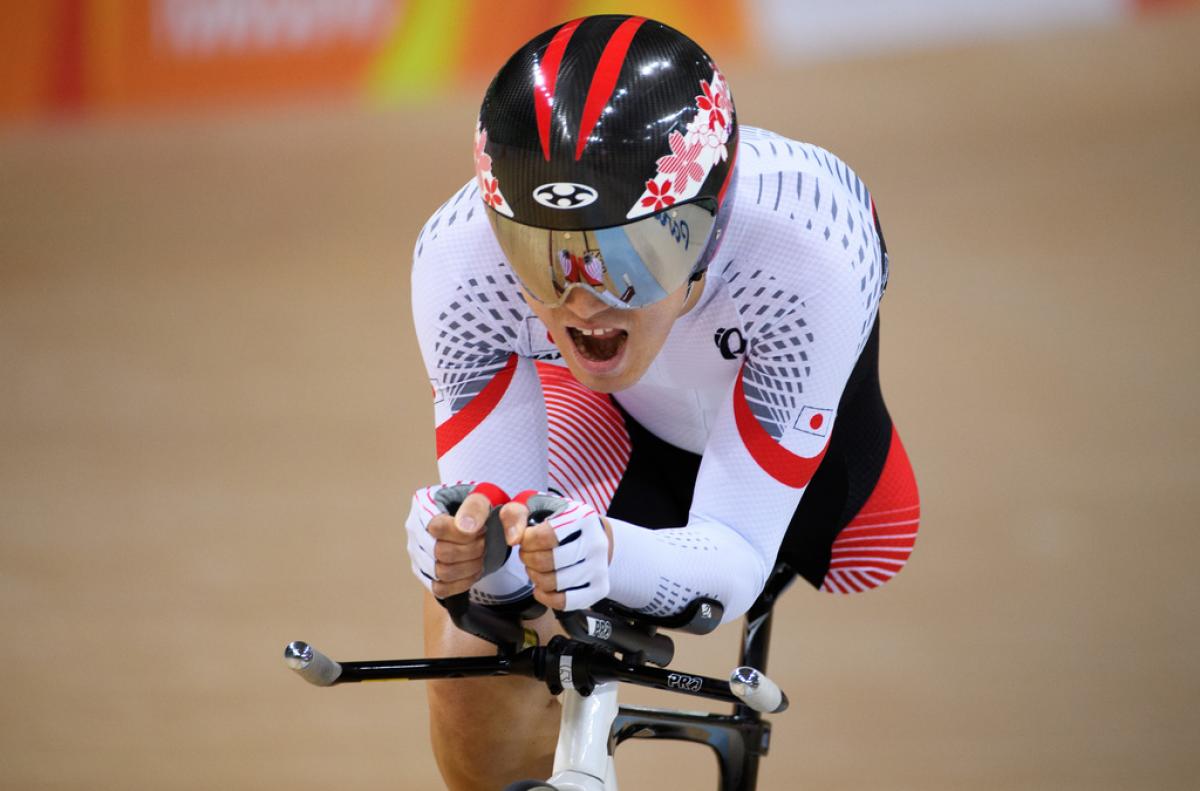 ⒸOIS Photos
By IPC
A number of road and track cycling events are held at the Paralympic Games. While the former take place on paved roads, the latter are held in a velodrome with a banked oval track that is 250m long.
1. Para cycling has been on the Paralympic programme for 37 years. While road Para cycling entered at New York/Stoke Mandeville 1984, track Para cycling made its debut at Atlanta 1996.
Ⓒ Getty Images

2. At Tokyo 2020, a total of 34 gold medals will be up for grabs in road cycling, including the road race, time trial and team relay.
In the road race, all cyclists start at the same time and they have to complete a determined number of laps in a circuit of 7km to 10km long. In time trial events, Para athletes start individually in intervals of 60 seconds with the one who completes the course within the shortest time emerging as winner.
All events will be held at the Fuji International Speedway. 
Ⓒ OIS Photos

3. The track programme at the Paralympic Games is comprised of 17 events including time trials, individual pursuit and the team sprint. 
In time trials, riders sprint for the finish as fast at they can and are ranked according to their finishing times.
In individual pursuit, cyclists begin on opposite sides of the track, and race to overtake each other or cross the finish line first.
In the team sprint, mixed teams of three riders race three laps, and after each lap the lead rider peels away to allow the rest of the team to sprint for the finish line.
They will be contested at the Izu Velodrome.
Ⓒ OIS Photos

4. Athletes with physical impairments either compete on handcycles, tricycles, bicycles or on tandems. 
Ⓒ SWpix.com

5. There are different sport classes for handcycling, H1-5, where lower numbers indicate restrictions in both upper and lower limbs, and higher numbers indicate restrictions in lower limbs only. 
Ⓒ Getty Images

6. Tricycle athletes are divided into two classes, T1 and T2, with the former being allocated to athletes with more significant co-ordination impairments. 
Ⓒ Canadian Paralympic Committee

7. Athletes who are able to use a standard bicycle compete in the five sport classes C1-5, with lower numbers indicating a more severe limitation in lower and/or upper limbs. 
Ⓒ Getty Images

8. Cyclists with a vision impairment race tandem with a sighted cycler in front.
Ⓒ Getty Images

9. While the sighted rider in tandem events is known as 'pilot', the athlete seated behind is called the 'stoker'. 
A stoker is a person who throws firewood or coal onto a fire, such as in a locomotive engine. The name is given because this athlete focuses on pedalling and provides most of the propulsive force.
Ⓒ Paralympics New Zealand
 
10. Cyclists competing in sprint events can exceed speeds of 60km/h.
Ⓒ Getty Images