Sport Week: 10 things to know about Para badminton
Get to know one of the newest sports joining the Paralympic programme.
24 May 2021
Imagen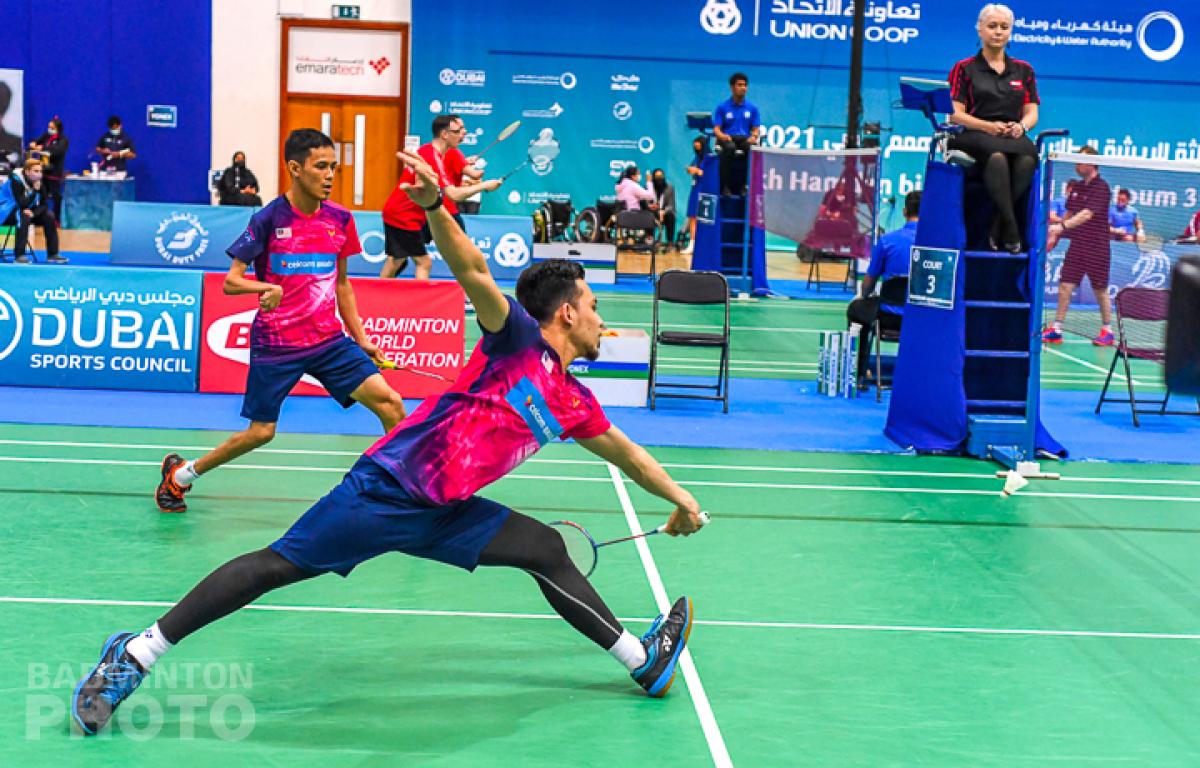 ⒸJames Varghese/BWF
By IPC
The Tokyo 2020 Paralympic Games could not come any sooner for athletes in Para badminton. For many, they have been waiting since 2015, when the International Paralympic Committee (IPC) announced the sports inclusion in Tokyo. Now, they have less than 100 days to go. 
1. Badminton is one of two sports making its Paralympic debut at Tokyo 2020. The other sport is taekwondo.
   ©Badmintonphoto/BWF

2. Athletes are placed into six sport classes (two wheelchair classes and four standing classes) in a system called classification to ensure fairness in competition. Wheelchair athletes are classified into WH 1 and WH 2; standing athletes with a lower impairment in SL 3 and SL 4, and upper impairment SU 5, and short stature SH 6.
   © James Varghese/BWF

3. The sport will feature 90 athletes (46 men and 44 women) competing across 14 medal events:

•    Singles WH 1 (Men/Women)
•    Singles WH 2 (Men/Women)
•    Singles SL 3 (Men)
•    Singles SL 4 (Men/Women)
•    Singles SU 5 (Men/Women)
•    Singles SH 6 (Men)
•    Doubles WH (Men/Women)
•    Doubles SL/SU (Women/Mixed)
   © James Varghese/BWF

4. Most rules are the same as the able-bodied version, with all events using a "best of three games" format, each of 21 points. Every time there is a serve, a point is scored. The side winning a rally serves in the next point. At 20 all, the side which gains a 2 point lead first, wins that game. If the game is 29 all, the side scoring the 30th point wins the game.
   © James Varghese/BWF
 
5. All singles wheelchair events and one standing class with a lower limb impairment (SL 3) use half the court. Doubles use the entire court, apart from the section close to the net. 
   © James Varghese/BWF

6. Competition wheelchairs incorporate a number of modifications to aid players. A low backrest is used to avoid interference with a player's movement. In addition, extra caster-wheels added to the rear of the wheelchair prevent it overturning when the player reaches backwards to hit the shuttlecock.
    ©James Varghese/BWF
 
7.  The first World Championships were staged in the Netherlands in 1998. Since then, 11 more editions were held, with the latest in 2019 in Basel, Switzerland. They take place every two years.
8. The height of the net is the same for all classes and stands at 1.55m, same as in Olympic badminton.  
   ©James Varghese/BWF
 
9. The shuttlecock is a piece of cork covered in goat skin with 16 goose feathers attached to one end. It can also be made of synthetic materials. It can reach speeds of up to 300km/h.
   © James Varghese/BWF

10. When tuning into Para badminton, it can help to know some of the terminology:
Clear – a high, deep shot to push the opponent to the back of the court.
Drop – a shot that barely clears the net.
   © James Varghese/BWF
 
Lift – generic term for an upward shot.
Net – a shot from the forecourt that just clears the net.
Smash – an overhead, powerful attacking shot.