Leroy Moore's bond with Paralympics since Seoul 1988
"From an athlete to a musician, and now going back to Paralympics as a musician. It really completed the circle."
15 Oct 2020
Imagen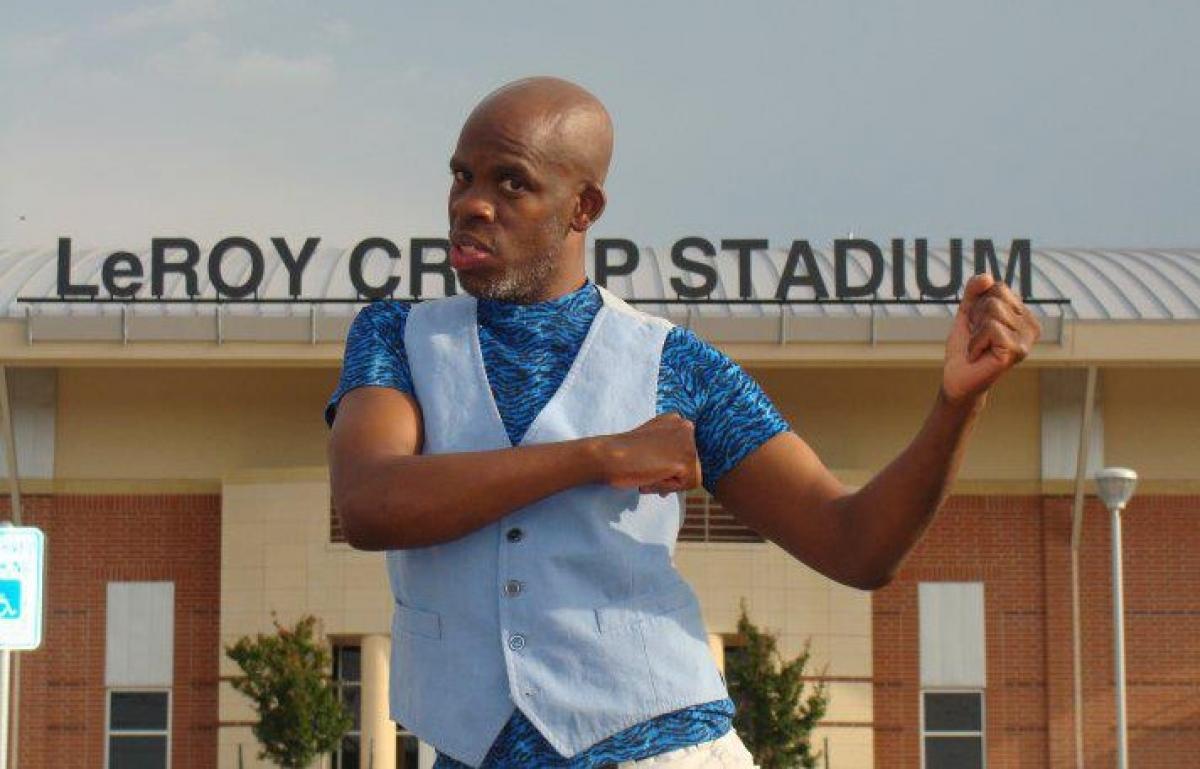 By EJ Monica kim I For the IPC
Leroy F Moore – musician, activist and the co-founder of Krip-Hop Nation, treasures the Paralympic values despite leaving the Para cycling scene after the Seoul 1988 Paralympic Games.
"Seeing disabled people around the world at Seoul 1988, it was the first time for me to realise that disability is a culture, history and movement," said Moore as Seoul celebrates its 32nd anniversary today, 15 October.
Moore, in his teens in 1988, was unaware of the four core Paralympic values – equality, courage, determination and inspiration – but those experiences became fundamental for him to make social contributions internationally through music.
"Since then, the Paralympic Games stuck with where we started Krip-Hop Nation 13 years ago (in 2007). It made me think about people outside of US who would want to get involved in our project. So, we started it on Myspace, and began working with artists from Germany, UK, Spain and Italy."
In 2020, disabled musicians George Dorman, Keith Jones and Toni Hickman from Moore's Krip-Hop Nation performed the title track of the Paralympic documentary 'Rising Phoenix'.
"When we got the email from the producer (Daniel Pemberton), I felt like what a circle," he continued.
"From an athlete to musician, and now going back to the Paralympics as a musician. It really completed the circle."
Memories at Seoul 1988
Seoul 1988 was the first Paralympic Games that took place in the same venue as the Olympic Games.
"I debuted internationally at the 1988 Paralympics. It meant a lot to me. I was so proud to be there and represent my country," said the-53-year-old who got involved in the sport in 1982 at the United Cerebral Palsy Association in Connecticut, USA.
"We had a chance to go to downtown for shopping in Seoul. I was walking there, and a lot of people were looking at me. So, that was strange," Moore confessed on his first impression of Seoul.
However, at the end of the event, he found more welcoming atmosphere in the host city.
"We stayed for about 10 days, and then it seemed that they got used to it," he reminiscently said. "Also, the Athletes' Village was very accessible, and people helped out well."
The USA finished top of the medal table with 92 gold medals. However, the disability-right activist reiterated a lack of support from the government.
"I was aiming to take my home gold. But as soon as I got the training venue, I was looking at other bicycles, everyone had like a sports car compared to my station wagon. And I was like, 'what is going on?'," he recalled.
"These countries' governments paid for their bikes. But in US, we got our own ones."
But, he looked forward to seeing more positive changes to come in his home country after the 1988 Paralympics. "Coming back to US, reporters were at the airport. It was surprising." 
Aspirations for LA28
Moore confessed that he had no chance to watch the Paralympic Games since he moved on to the next chapter of his life, in the music industry. However, his connection with the Paralympic Games was quite strong in his circle.
"It is interesting that we got a phone call last month from an organisation in Los Angeles, and we were asked to become mentors for their disability sports side."
After the project for 'Rising Phoenix', Krip-Hop Nation's heart is set on Los Angeles. 
"I want to say that our goal is to have a two-story house in LA. We are working on now, so when LA 2028 Paralympics comes around, we will hopefully have a house where Para athletes can come and do music. Hopefully, we can also perform there."